Now we're not going to pretend we're immune to being sucked in by questionable trends; we all remember when we said we'd never be seen dead out in gym leggings and now we spend our entire weekend parading around in lycra.
But every now and then an item of clothing comes along that even our fashion-filled brains can't comprehend how it could be a good idea.
This season the award for surely-they-cannot-be-serious goes to high street heroes Topshop, who want us all to spend more than fifty English pounds to wear clear plastic trousers. Mate, we've got some cling film at home if you're that desperate.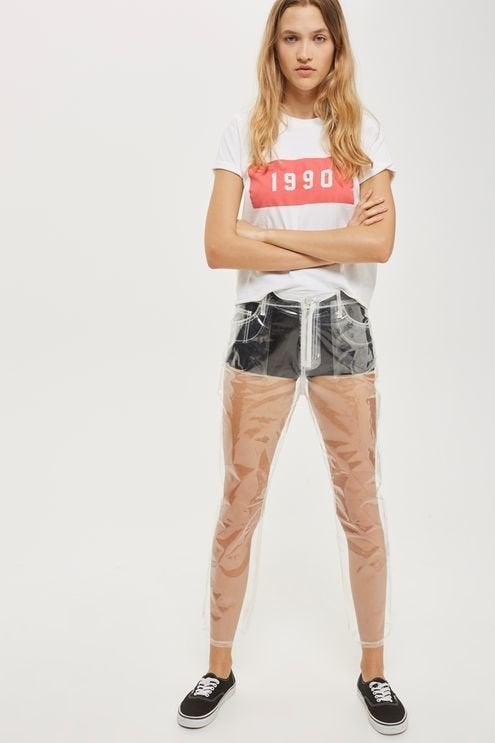 Here are 11 questions we have all about these 'nearly-naked' jeans.
1. Who pitched this monstrosity?