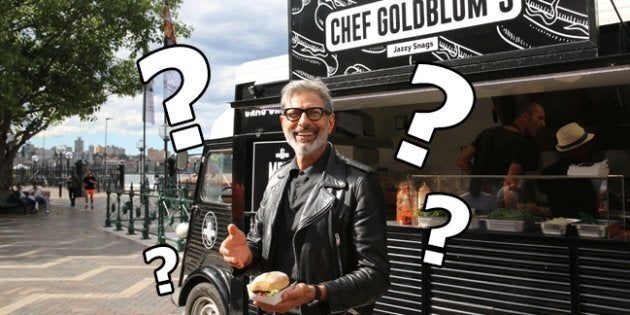 On Wednesday international man of mystery Jeff Goldblum was a very busy man indeed. First it was announced Goldblum would be returning for more dinosaur fun and will star in the "Jurassic World" sequel. Then he showed up on the streets of Sydney, handing out free sausages for no discernible reason whatsoever.
According to the "Daily Telegraph", Goldblum said he was "doing research for some work", he also said, "I'm doing a project that I have to be secretive about but there is some thematic tie-ins" referring to the truck.
Because "Jeff Goldblum" and "sausage" are two categories we've been endorsed on LinkedIn for, we did some investigating and here are the best reasons we could come up with.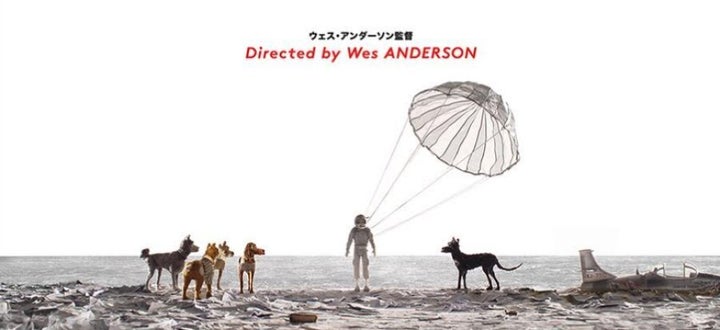 Get it? Because in Australia they're sausages, but in America they sometimes call sausages dogs, like hot dogs. Wes Anderson's new film is called "Isle of Dogs" and Australia is an Island. Technically, slinging free sausages down by Sydney harbour could be considered very much an "Isle of Dogs".
Likelihood: One sausage out of five.
Tim Heidecker and Eric Wareheim are a comedic duo behind several Adult Swim series, as well as the film "Tim and Eric's Billion Dollar Movie". In that film Jeff Goldblum plays a character named "Chef Goldblum". SOUND FAMILIAR?
Tim and Eric are currently on a 10 year anniversary tour of the US however, and the Sydney angle makes no sense for this to be the reason behind free snags.
Likelihood: One and a half sausages out of five.
If you'll notice on the truck's facade, the vehicle wasn't just called "Chef Goldblum" but "Chef Goldblum's Jazzy Snags".
You also may not have known that Jeff Goldblum regularly plays jazz shows. Is this simply a setup for a Jeff Goldblum jazz tour down under? Mmmmmaybe?
Likelihood: Two and a half sausages out of five.
Sleuthing on the internet we found this one tweet which has had absolutely no evidence either for or against:
I've heard Jeff Goldblum is in Sydney to shoot a MenuLog ad, FWIW.

— Mitch Feltscheer (@mitchfel) April 26, 2017
The tweeter refused to elaborate, which made it even more suspicious.
Likelihood: Four sausages out of five.