Nut milks (or affectionately named 'mylk') are the glorious invention which help dairy-free folk enjoy tea, cereal, hot chocolate, coffee, pancakes and all things baked.
Before you ask, no, you can't really 'milk' nuts. But you can soak them, blend with water, spices and sweetener, and strain to make creamy, nutty, delicious plant-based milk. What a world we live in.
The whole process is very easy and versatile, with room to add any flavour you like -- cinnamon, vanilla, mint, cacao, dates, maple syrup, nutmeg...
Plus, if you're cautious of added oils, gums and other emulsifying agents in supermarket plant-based milks, making your own at home is a super nifty alternative.
Here are nine nut milk recipes to try.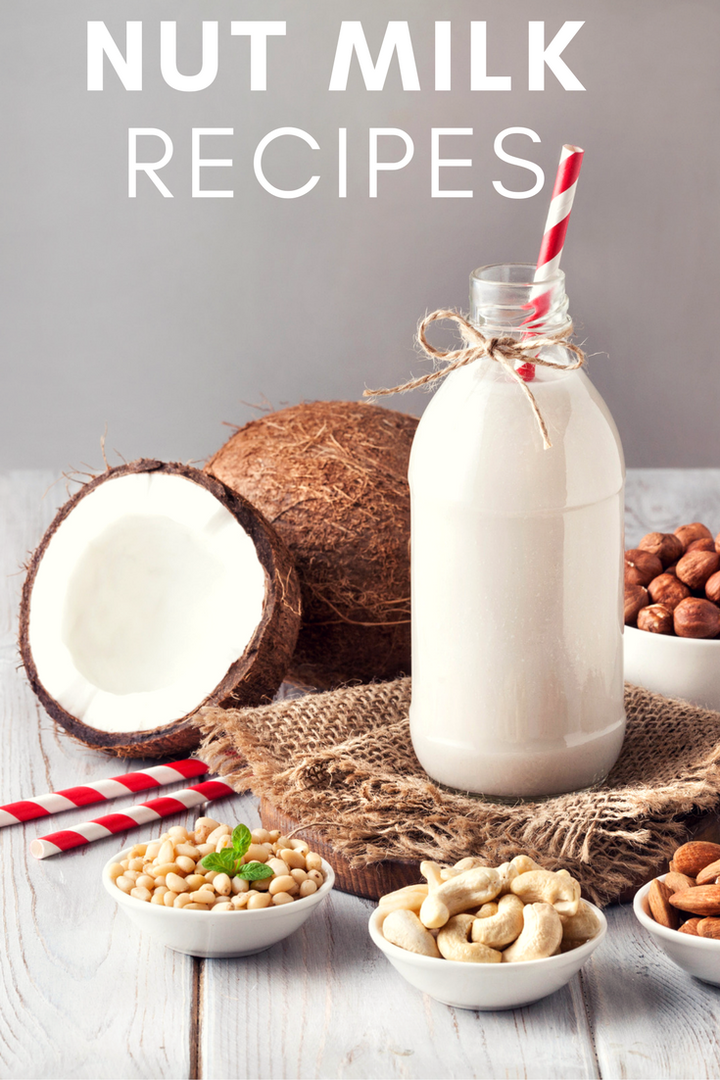 1. Almond milk three ways -- vanilla, chocolate and chai-spiced
Almond is the go-to milk for many plant-based folk. To make your almond milk extra tasty, pimp it up by adding spices and powders, like cacao, to the blending process. Here is almond milk three ways -- with vanilla, chai (ginger, cinnamon and allspice) and chocolate (cacao powder and maple syrup).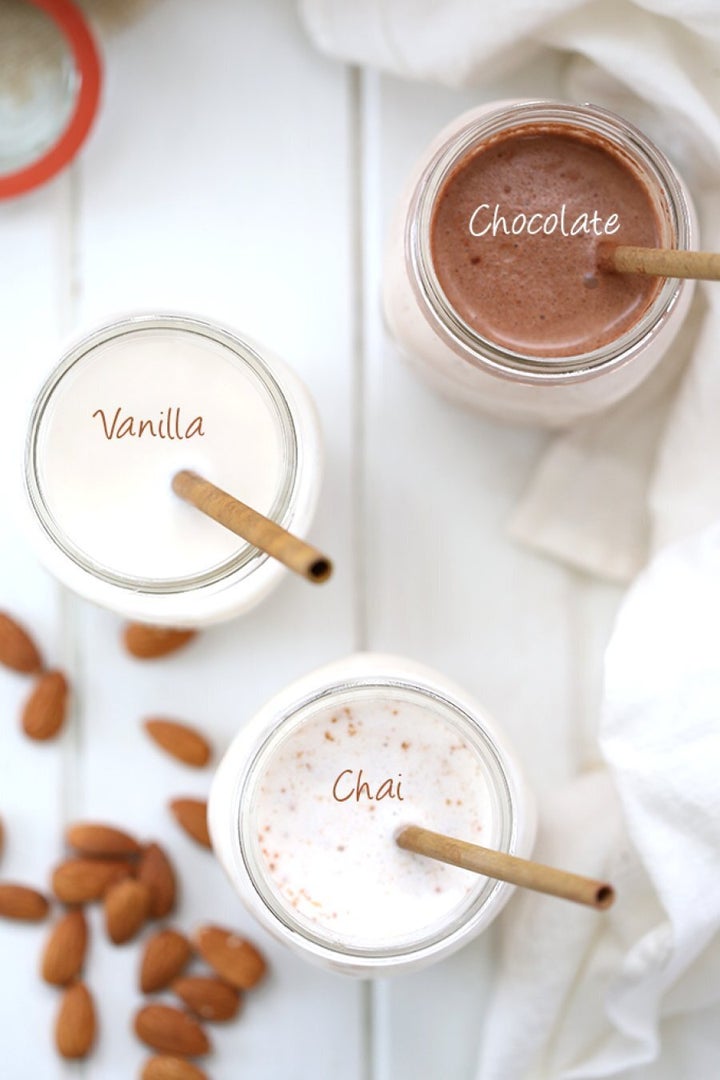 2. Vanilla hazelnut milk latte
For when you want something a little extra, make this delightfully sweet and nutty hazelnut milk. The Nutella-like milk is lightly sweetened with maple syrup and spiced with vanilla, cinnamon and nutmeg. Then all you need to do is pour the milk over your morning coffee (or cereal).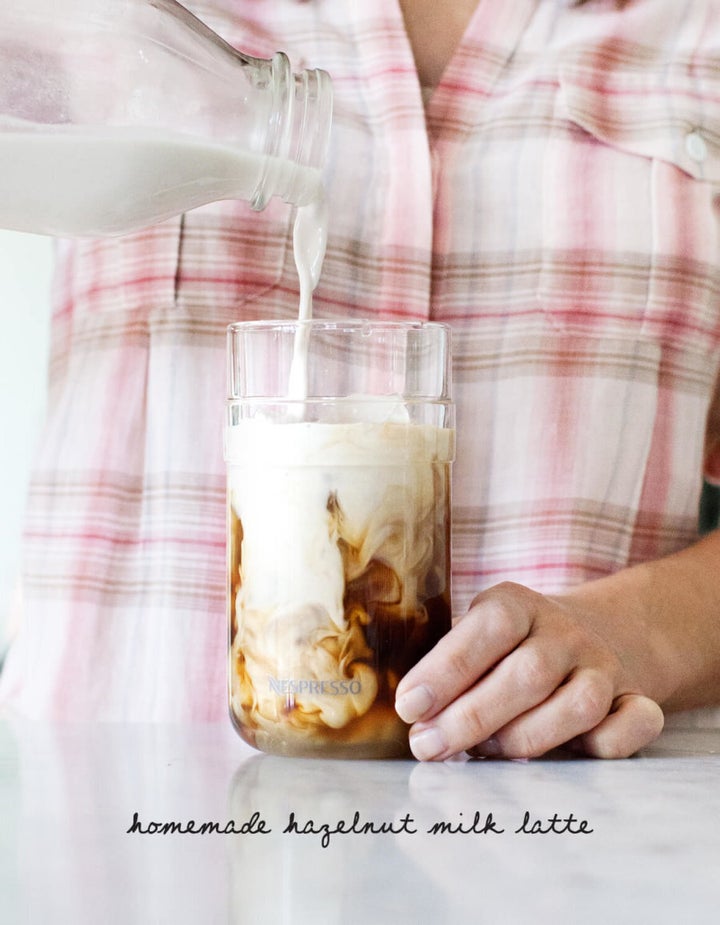 3. Pecan milk
This maple vanilla pecan milk is an extra silky, delicious milk with a major bonus -- it doesn't require straining (meaning no waste!) or time for soaking the pecans like most nut milks. You can use raw or roasted pecans and add any flavours you like.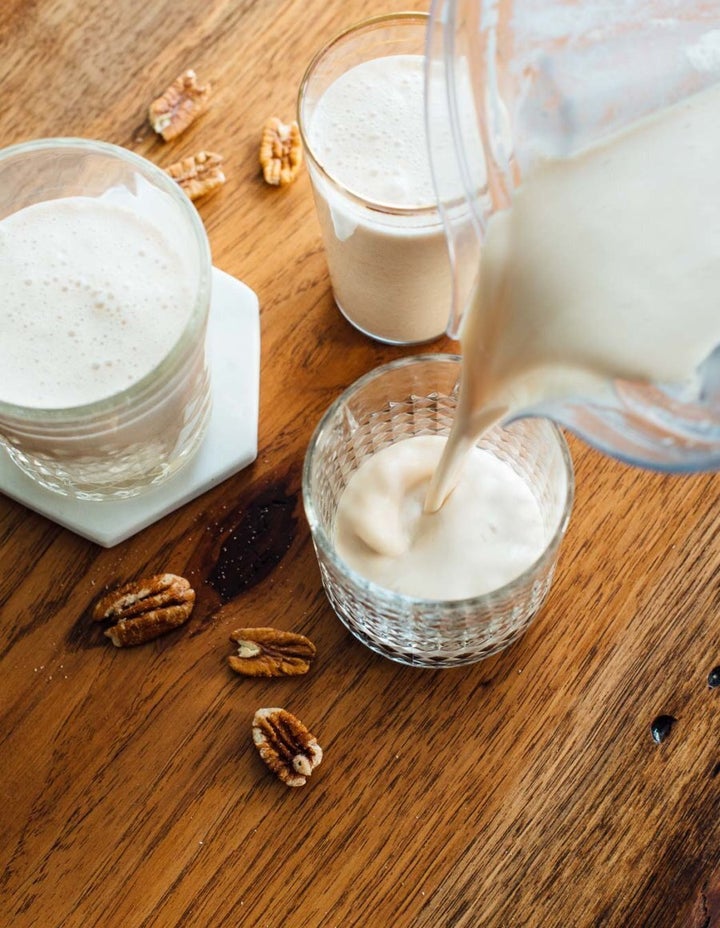 4. Cashew milk
Cashew milk is arguably the creamiest of homemade nut milks. And, like pecan milk, this recipe doesn't require straining as the nuts blend entirely into the water (hey there, fibre). Simply blend in a high powered blender with water, sweetener, vanilla and a dash of sea salt.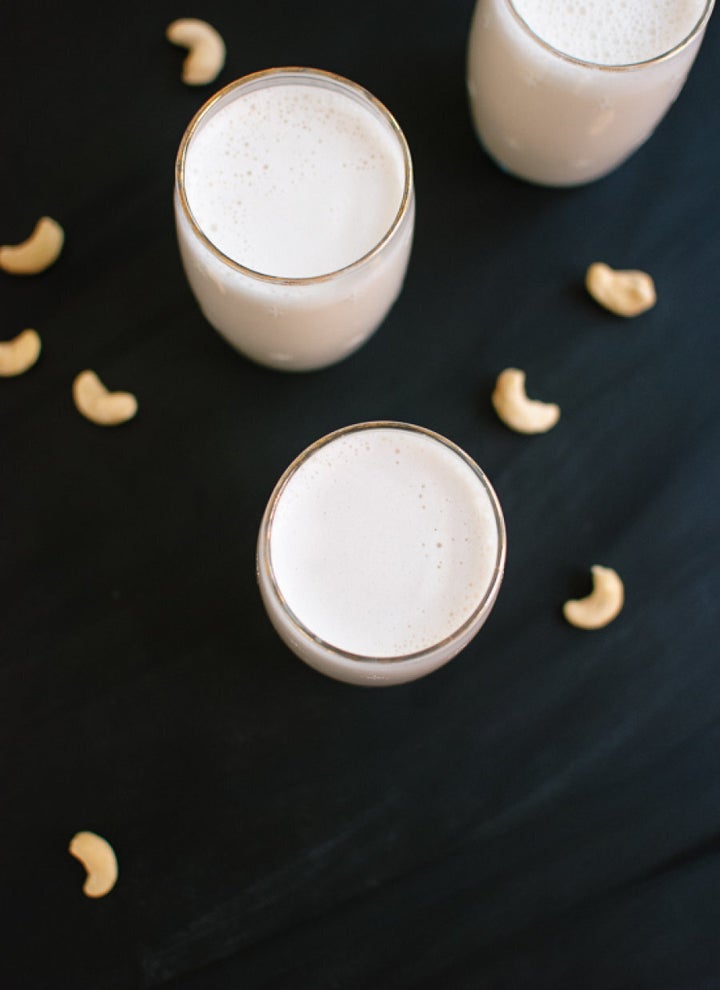 5. Coconut milk peppermint hot chocolate
The next time you're craving hot chocolate on a cold night, make your own simply using canned coconut milk, cacao and sweetener. All you need to do is gently heat the rich milk in a saucepan with the chocolate mint ingredients, and enjoy.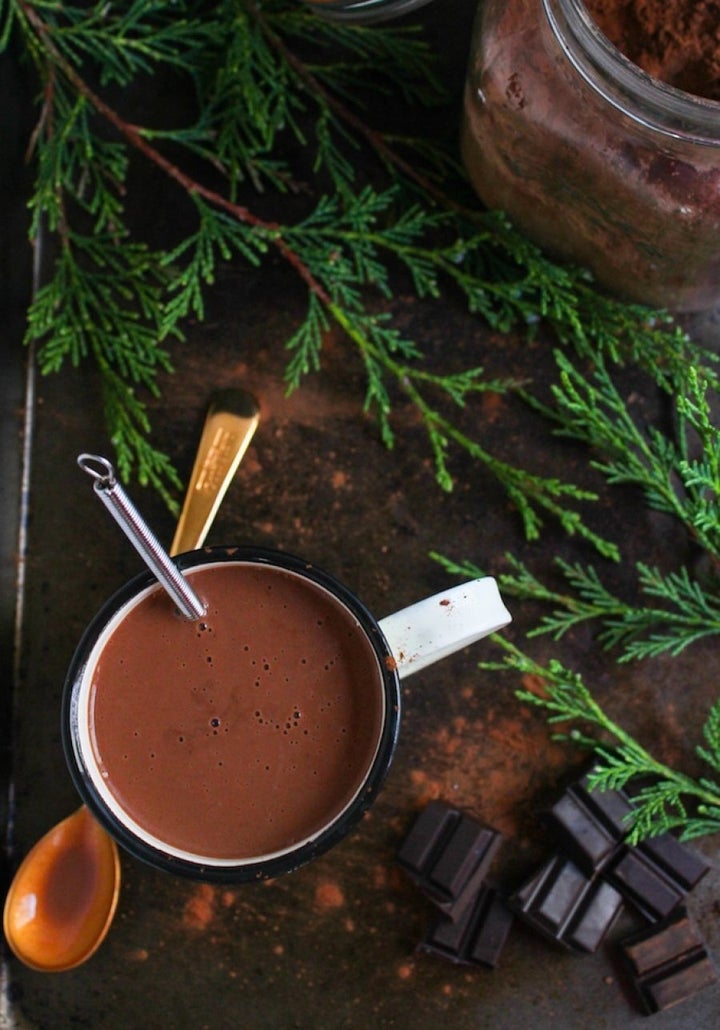 6. Frozen banana cream milk
This decadent recipe is basically banana cream pie, but in a glass. Using coconut milk as the milky, banana vanilla base, the banana cream is then topped with easy homemade coconut whipped cream and cookie crumbs. YUM.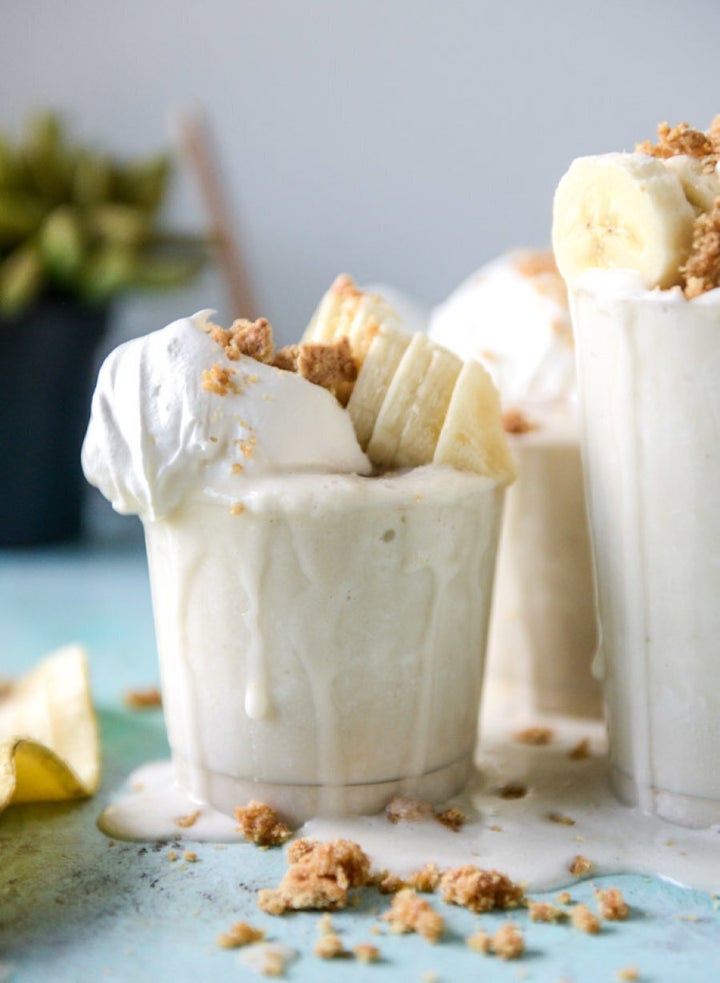 7. Pistachio milk
Love all things pistachio flavoured? (Looking at you, pistachio ice cream.) Transform these unique little nuts into a creamy milk, which is perfect for warming up and drinking while cosying up on the couch.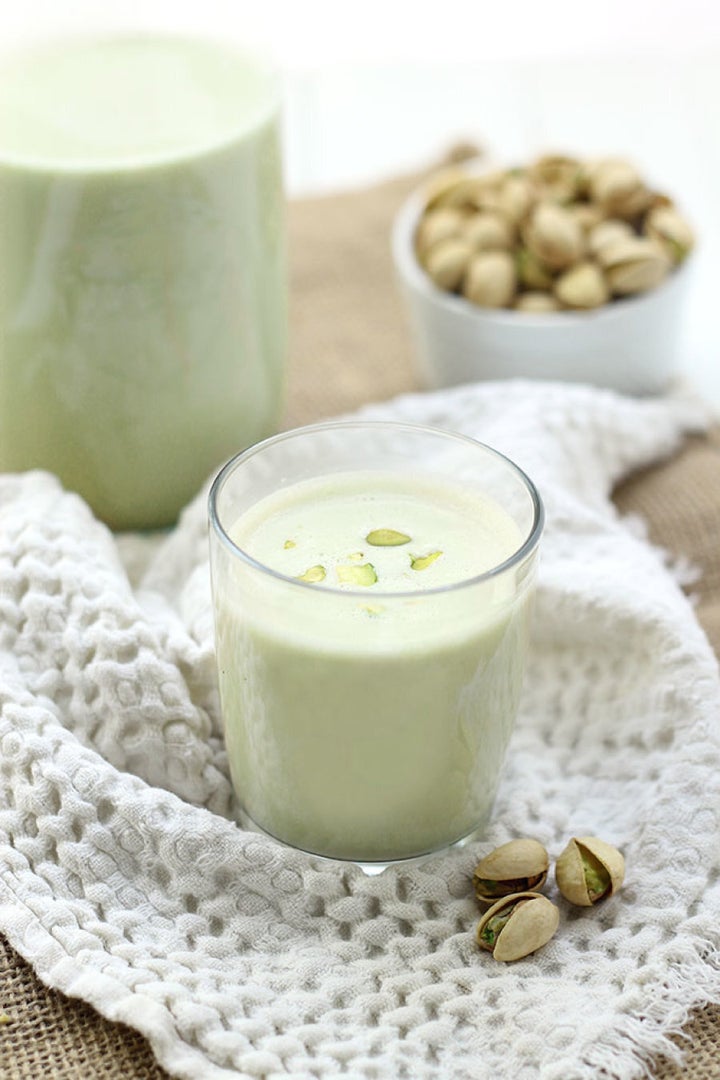 ALSO ON HUFFPOST AUSTRALIA