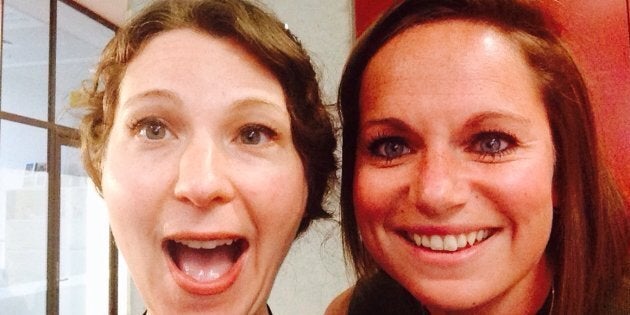 Dutch marketing specialist Iris Van Der Staak never planned to stay in Australia.
She left home three years ago to travel through Asia, eventually ending up in Australia on a working holiday visa. After doing her required farm work, she lucked onto a job with Sydney tech startup Caitre'd, which offers catering to offices. Iris, with a masters in marketing management, loved it, and after fitting in well, her employer wanted to sponsor her for a 457 visa. Months of work and forms (and lots of fees) later, she turned in her application in January.
She was still eagerly waiting for an outcome to her application when Prime Minister Malcolm Turnbull and immigration minister Peter Dutton suddenly and unexpectedly announced a sweeping overhaul of the 457 working visa system last week, tightening the list of jobs eligible for overseas workers and paring back the visa length for many of those remaining. But one of the lesser-publicised changes was a deeper cutback for 457-eligible positions for small businesses with a turnover of less than $1 million. These businesses can't access certain categories of workers on the new work visas.
Unfortunately, Caitre'd is in this category, leaving Iris and her employer in limbo as they wait to see if their application will be approved or knocked back.
"Our lawyer told us there was no chance anymore of me getting the visa I applied for. All of a sudden we didn't meet the requirements," Iris told HuffPost Australia.
"I applied for my sponsorship thinking we met all the requirements, then they changed the rules and we didn't meet the requirements."
I don't think they should only look at what degree you have. I don't agree with the fact that they said 'this is the game and these are the rules', then we start the game and they change the rules.Iris Van Der Staak
Iris said she "kind of" understood and supported the government's plans to reform the working visa system, but complained that the lag and delay on her own application -- submitted in early January, well before the changes, and with no resolution as of late April, she had to apply for a bridging visa to avoid being kicked out of the country -- meant she would likely be stung by the changes.
"I don't know if I agree with everything but I see that they want to give skilled Australians jobs, like the job I do. But it's not just that I have a masters in marketing that this job fits me well, it's the person I am and the business, it's a great match," she said.
Iris' boss, Elizabeth Kaelin, wrote an impassioned open letter to Turnbull on LinkedIn. Kaelin said Iris was "the most hardworking, loyal person my business has ever had the privilege of employing", and said this case showed the flaws in the government's visa reforms.
"Iris is truly one of the best in the world at what she does, and I have often pinched myself that, as an employer, I was lucky enough to find her," Kaelin wrote.
If these new rules had existed before, the company would have followed them, and I would have planned differently. I still would have hired Iris, because I needed her at the time, but I would have known I couldn't sponsor her and could have planned accordingly. But I wasn't given that opportunity, so now, my business is being retroactively punished.Liz Kaelin
"These new changes came into effect when announced, with no grace period or transitional arrangement for existing applications. With the new guidelines, my business is no longer eligible to sponsor Iris in her specific position."
Kaelin said some of the changes "make perfect sense" but disputed the reforms to eligibility which, according to their legal advice, will rule out Iris from gaining a new working visa.
"I followed all of the rules. I've invested countless hours on paperwork, and thousands in legal fees. Most importantly, I've made strategic business plans based on this person's expertise and skills. But then the rules were changed on me halfway through. No matter what I do now, I lose," she wrote.
Iris said she still has received no official word from the government about the status of her application, and no advice or update regarding whether she remains eligible for a new working visa or not. She's worried now that she will be abruptly told to leave the country when her current bridging visa expires.
"I've built a life, I'm living with my friends, my mum and brother have visited me a couple of times. I have to find another job, move out of where I'm living, say goodbye to all my friends, then go back to Holland and think about what I'm going to do next," she said.
"I don't want to look for another job, I want to stay in this job. A lot of people are saying I can look for another job. I could get one that could sponsor me, but I want to stay in this job, that's why I want to be here."
Iris said the uncertainty has taken a toll on her.
"It's all uncertain. I'm scared, I don't know if I'll be here in a month. My head is all over the place. It's difficult, but you have to get through it. I don't have a choice," she said.
"To affect the applications already in process is not right. I partly agree with the changes but the way they're doing it is not right."
Click below to follow HuffPost Australia Politics on Facebook!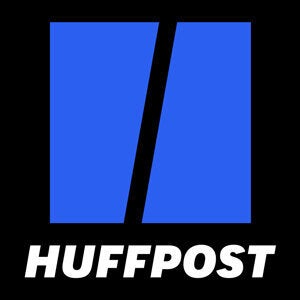 ALSO ON HUFFPOST AUSTRALIA