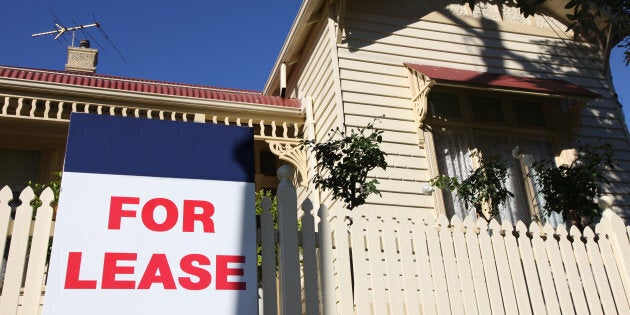 "If you can afford to live there, there are no jobs and if there are jobs, you can't afford to live there."
That is the upshot of Anglicare Australia's latest Rental Affordability Snapshot, which paints a dire picture of Australia's woefully unaffordable rental market -- showing housing stress reaches far beyond the major centres of Sydney and Melbourne.
Released on Thursday, the snapshot looked at all the properties available to rent in Australia on one weekend in April.
Of the 67,000 properties surveyed, just 21 properties across the entire country were deemed to be affordable for a single person subsisting on Newstart allowance -- where affordable means that rent would make up less than 30 percent of the household income.
For a single older Australian on the Age Pension or someone on Disability Support, just 1.62 percent (1,097 properties) and 0.86 percent (586 properties) of rentals respectively were considered affordable.
And it's not just those on social security benefits who are impacted.
Even if both parents in a family with two children work full-time on the minimum wage, only just over a quarter of rental properties are affordable -- and in Sydney and the Illawarra, that drops to a depressing 4 percent.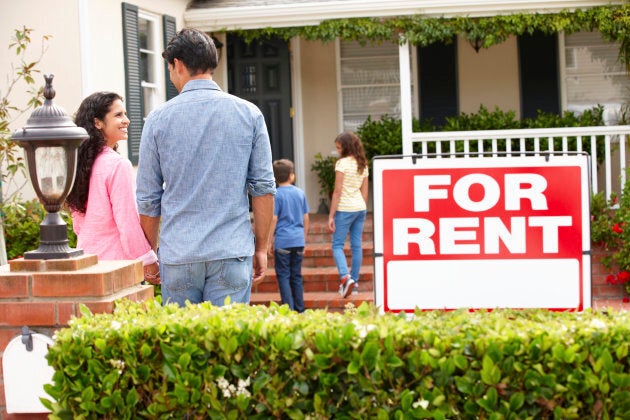 "Many Australians already know that our major cities are becoming places where only the very wealthy can avoid housing stress. But this report shows that renters on low incomes are in trouble all over Australia, with regional areas failing to offer relief," Anglicare's Executive Director Kasy Chambers said.
"Payments like Newstart, Youth Allowance, Disability Support and Aged Pensions have become a poverty trap. They're so low that paying rent means you can't then afford to buy food, clothing, transport or go to the doctor."
While not all areas of Australia are affected equally, places that traditionally served as rental havens in reach of major cities -- such as the Illawarra, the Central Coast of NSW and the 'growth corridors' of Northern and Western Melbourne -- now have their own rental crises.
Here's a break down of just how bad the rental crisis is across the country.
You won't be surprised to hear that of all the rental markets in Australia, Sydney's is the worst.
Even the historically more affordable western suburbs and nearby regional centres such as Wollongong and the Central Coast are now beyond the reach of most low income earners.
Unaffordable rentals and, hence, situations of rental stress are the norm for any household where there is only one, minimum wage income."
Out of 13,447 properties advertised for rent across Greater Sydney and the Illawarra, just 26 were affordable for those on income support payments, half the number at the same time in 2016. Moreover, only those on the Aged Pension -- which is a higher payment than unemployment benefits, Youth Allowance or the Single Parenting Payment -- could afford them without going into rental stress.
And those earning minimum wage aren't fairing much better.
One in three Sydneysiders rent, but thousands are competing for just 524 Sydney properties that are affordable for those earning minimum wage, including double-income families. Almost all of these (492) are in Sydney's outer rim, at least 20 kilometres from many people's places of work.
"Unaffordable rentals and, hence, situations of rental stress are the norm for any household where there is only one, minimum wage income," the report concludes.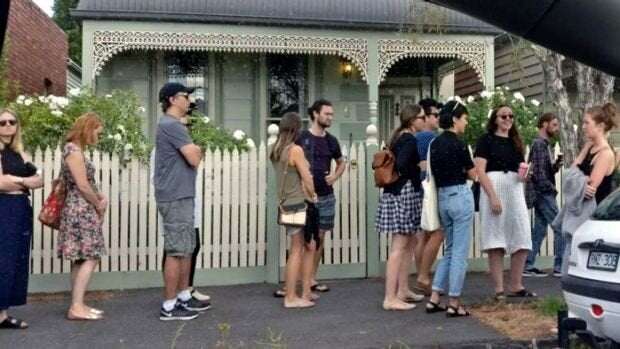 While Melbourne remains more affordable than Sydney, prices are continuing to rise, averaging $390 a week by the end of 2016 according to government data.
This has resulted in fewer affordable rentals for low income earners, the Rental Affordability Snapshot shows.
Of over 11,000 rentals in Melbourne advertised that weekend, just 73 (0.7 percent) were deemed affordable for anyone on social security -- even when taking into account the semi-rural areas of northern and western Melbourne. This is a drastic decline from 856 properties just one year ago.
Of Melbourne's ten most affordable Local Government Areas (LGAs), three contain the most disadvantaged suburbs in Victoria -- Hume, Brimbank and Casey.
"These postcodes are characterised by high unemployment including youth unemployment, criminal convictions, disabilities, child maltreatment rates and domestic violence rates," the report states.
"While these areas contain a high proportion of affordable and appropriate rental properties, they are also highly disadvantaged and likely to contribute to entrenched social and economic disadvantage and marginalisation for its residents."
Brisbane has seen a massive boom in property developments in the past five years, but this failed to translate into affordable rentals for low income earners, even though rents have fallen $15 on average in the past year.
The median average rent for a two-bedroom property is $400. For a single parent on benefits with one child over the age of 8, this would consume 76 percent of their household income -- and that's before they've paid for electricity, water or gas, let alone groceries and other household necessities.
Despite 1000 more listings this year than in 2016, just 99 rentals were found in Brisbane that were suitable for those on any form of income support.
As with other major cities, low income earners are being locked out of the housing market, with less than one per cent of properties available to single income families or singles earning the minimum wage.
The Northern Territory is not somewhere typically associated with sky high rents, but a small market and lack of appropriate housing has resulted in fewer affordable rental properties even than Melbourne.
Shockingly, the average cost of renting in Darwin is $484 a week -- higher than any other capital city except for Sydney or Canberra.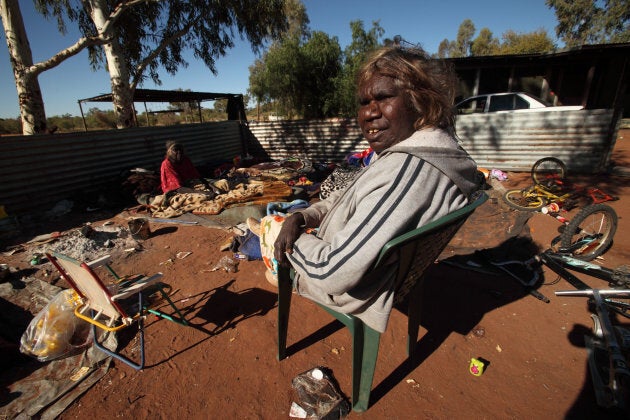 In Anglicare's Snapshot, across the entire state just 100 affordable properties were found, and only 10 of these were suitable for those on social security without putting them in housing stress. None were considered affordable for those on Newstart or the singe parenting payment.
Although rents have decreased from a height of $604 in Darwin in 2015, the latest survey indicates that many Northern Territorians continue to live in overcrowded and often unsanitary conditions due to a lack of investment in appropriate and affordable housing.
Outside of Darwin, rents are also unaffordable, averaging $474. This has lead to an increase in homelessness, particularly within the Indigenous community. One in 30 Territorians received homelessness assistance in 2015/16.
Regional Australia is generally considered exempt from the housing crises impacting major cities, but the 2017 Snapshot shows that is not necessarily the case.
Around half of the 13,739 homes (46.7 per cent) on offer in regional and rural Australia were affordable for double income families on the minimum wage, but for a single person that dropped to 8.8 percent.
Unemployment is significantly higher in regional areas compared to major cities, yet just 1.7 per cent (235 properties) of rentals were found to be affordable for a single person on Newstart.
Despite there being several universities in regional areas, such as Charles Sturt University in Bathurst, there were just five suitable rentals found for those living on Youth Allowance across the whole of regional Australia, even when share houses were included.
ALSO ON HUFFPOST AUSTRALIA