In one of his many letters to his younger brother and art dealer Theo, a 29-year-old Vincent Van Gogh penned his ambition as an artist, amid great torment.
"What I want to express, in both figure and landscape, isn't anything sentimental or melancholy, but deep anguish," Van Gogh wrote in 1882.
"I want to get to the point where people say of my work: that man feels deeply, that man feels keenly. In spite of my so-called coarseness ... I should one day like to show by my work what such an eccentric, such a nobody, has in his heart."
Van Gogh expresses what it is like to be in nature, rather than to just look at it. Ted Gott
Years later, in Australia's largest exhibition of the artist's work called 'Van Gogh and the Seasons', his heart is on show through the seasonal landscapes he is said to have felt the most.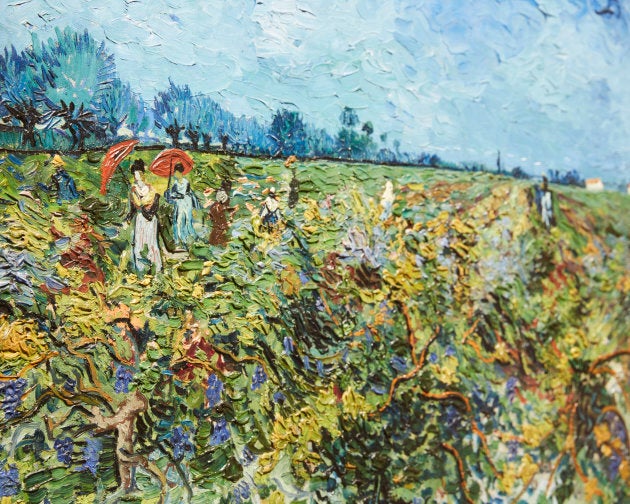 "Van Gogh expresses what it is like to be in nature, rather than to just look at it. We feel the hot wind, we feel the bristling wheat, we can hear the circadas, we can feel the sweat on him as he is creating the work," Senior Curator of International Art at the National Gallery of Victoria (NGV) Ted Gott said.
"The whole painting comes alive -- the sound, the sensation and above all, emotion."
The National Gallery of Victoria's 2017 Winter Masterpiece opened on Thursday, to hoards of people waiting to crowd around almost 50 of his precious artworks.
Josien Van Gogh and Sylvia Cramer, both great grand-nieces to Vincent, were also in attendance.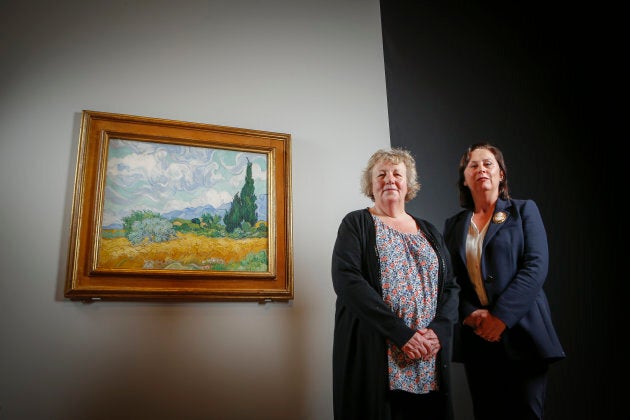 Leading art historian and curator Sjraan van Heugten has secured rare loans including an 1887 self portrait from the Musee D'Orsay, 'A Wheatfield, with cypresses' (1889) from London's National Gallery, as well as works from the artist's own collection.
"Van Gogh is one of the most sought after artists in the world, and also one of the most difficult to secure. We haven't seen these works here for over 20 years," said NGV director Tony Ellwood.
Opening with a film installation narrated by cinephile David Stratton, the exhibition spans Van Gogh's ten-year career in the spotlight through four seasonal vignettes.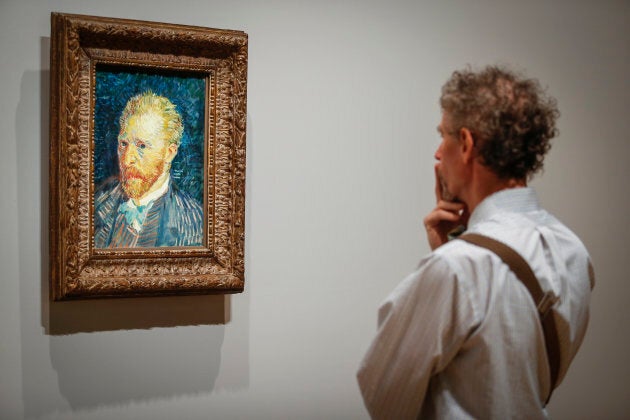 Each features his defining moments, from a subdued winter palette depicting rural miners in 1882 to the golden rays of an 1889 Provencal summer.
"It was when Van Gogh moved to Arles in the south of France in February 1888, just two and a half years before his death, that he discovered his own style, his own way of writing, of sculpting with thickly applied three dimensional dabs of paint on the canvas," Gott said.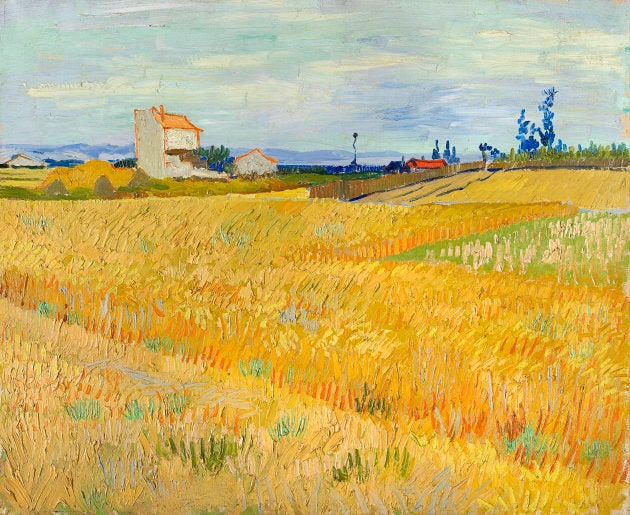 "Not just dabs, but actual smears, laid on with his fingers, coming directly out of the paint tube with a palette knife. Building up thick encrusted layers, to the point where the painting feels like it is actually alive. This is what people recognise as the extraordinary individual brush stroke -- the handwriting that can only be done by a genius like Vincent Van Gogh."
ALSO ON HUFFPOST AUSTRALIA