A woman in rural Kansas was shocked on Wednesday to open up her mailbox and find an abandoned guinea pig inside.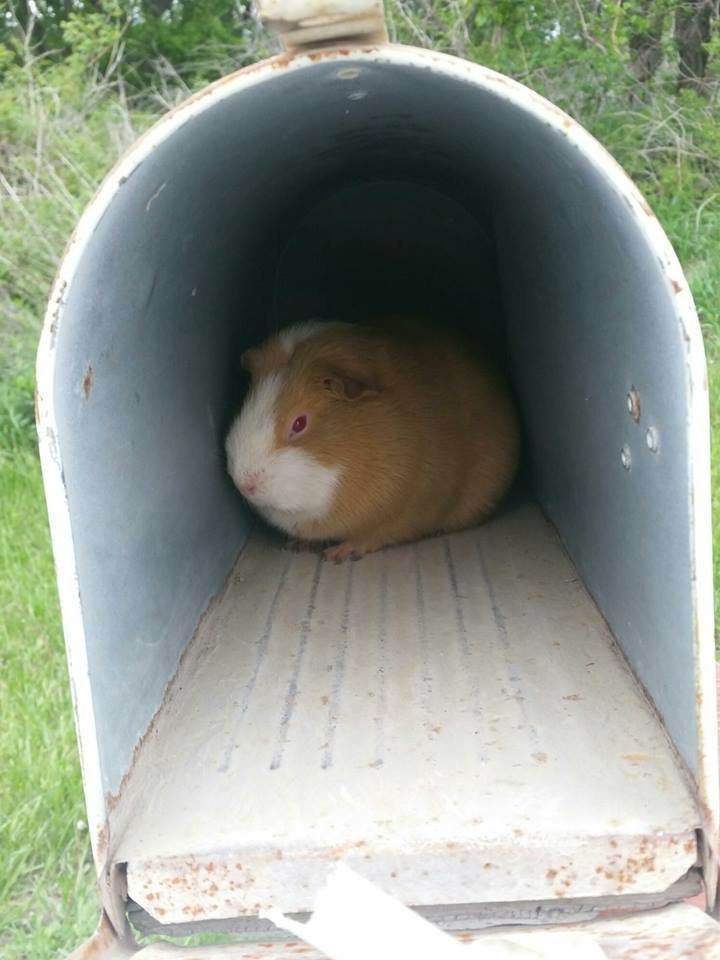 The white and tan-colored female guinea pig was sitting in the box with no food or water. With no idea how the tiny animal got there, the woman contacted the Lyon County Sheriff's Office.
The guinea pig is now in the care of the Emporia Animal Shelter. Shelter staff determined the guinea big was a healthy young adult, and named her "Rosita" because of her red eyes, the sheriff's office wrote on Facebook. Local news station KVOE reports that Rosita is now "roaming her cage safely."
The sheriff's office told the Wichita Eagle that they located a woman suspected of abandoning Rosita in the mailbox. The woman, whose name has not been released allegedly said she could simply no longer care for her pet and will likely face misdemeanor animal cruelty charges. The suspect and the woman who found Rosita reportedly do not know each other.