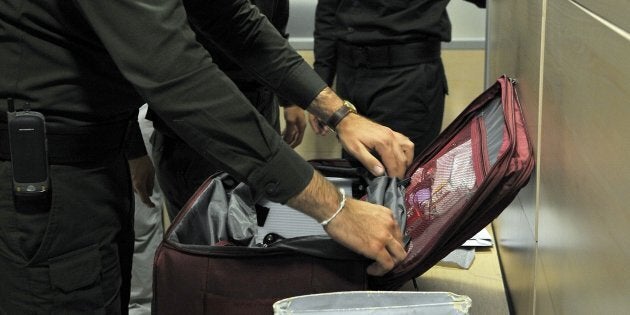 An Adelaide personal trainer has been charged with drug trafficking in Colombia after police found 5.8kg of cocaine in her luggage.
Sainsbury was denied bail and remains held at El Buen Pastor jail in Colombia awaiting trial.
The Department of Foreign Affairs and Trade told HuffPost Australia that they are providing assistance to a woman in Colombia.
The Department of Foreign Affairs and Trade is providing assistance to an Australian woman arrested in Colombia, in accordance with the Consular Services Charter. Due to our privacy obligations, we are unable to release further information.
Sainsbury's family set up an online crowdfunding campaign on Sunday, calling for financial support to "bring her home" and suggesting she may not be responsible for the crime.
"Cassie would never do anything like what she has been accused off. Anyone that knows her, would say she is a kind, loving, happy kind of girl," Sainsbury's sister, Khala, said on the campaign website.
"Cassie went on a working holiday to Colombia, when at the airport waiting to depart back to Australia, Cassie was arrested and then detained for drug trafficking, she was found with 5.8 kilos of cocaine. The authorities rushed through her hearing, and was denied bail.
"Now because of being denied bail, she is now being held at Colombian biggest women's prison, which is over populated by about 50,000 people. Cassie is possibly facing 20-25 yrs in prison for a crime she did not commit."
ALSO ON HUFFPOST AUSTRALIA