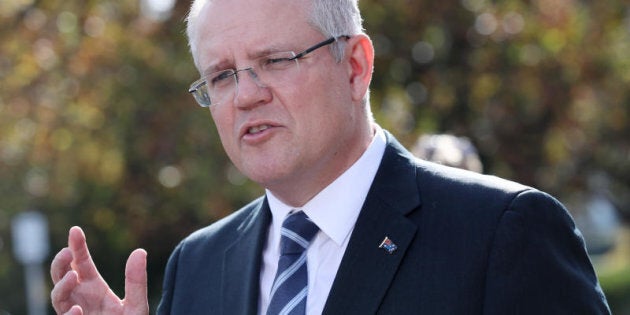 CANBERRA -- Treasurer Scott Morrison has held a media conference in Canberra, just over a week out from the budget to push on his talk of "better days" ahead and remind journalists, and the wider public, that the budget announcements will be "in the budget next week."
Will university students pay more? What are you doing for first home buyers? Is the government still on track for a budget surplus in 2020-21?
"Those numbers will be updated next on Tuesday week," Morrison said on Monday before walking into the Treasury building to finish the Budget, although it should be pretty much ready for the printers by now.
"Is that a yes or a no?" a reporter pressed.
"Tuesday week you'll have your answer," Morrison stated.
"The figures in the Budget will be outlined in the Budget. I don't think you'd expect me to say anything different than that."
Earlier, Morrison told the ABC's AM program "we will update the projection on the budget balance on Tuesday."
"That's the time we'll do that, not today."
And will first home buyers to receive some kind of favourable tax incentive or treatment to help them get into their first home?
"Again, the measures will be there next week," Morrison said in a brief moment of clarity.
After months of Australians being talked into expecting a housing affordability rescue package, the Turnbull Government is talking it down, but it is not letting go of the issue. Perhaps lower expectations will be raised again on budget night?
Morrison said first home buyers have been locked out of the market and are placing stress on the rental market.
"Those cost pressures when your wages haven't been rising as you experienced them before the GFC (Global Financial Crisis), that really does increase the strain," the Treasurer said.
"And you know increased strain on families puts those families under pressure and sometimes it can make them crack and I hate to see families fall apart and I hate to see families fall apart because of economic and financial pressures.
"As I've been framing this Budget, I've had them very much in my mind."
The 2017 budget has all been ticked off and one Minister's dismissal of "speculation" can be another player's leak.
That is, of course, except for what has been selectively leaked out to deaden the impact on the big night. Although the traditional budget leak season has been pretty quiet in the lead up to Morrison's second budget.
Morrison said there is capacity for universities to deliver better "value" for students and taxpayers helping to pay for the sector.
In a new argument line, Morrison said things are not that bad globally – in Europe, the UK, China and in ASEAN nations - and better days are ahead, if only the government's budget decisions are followed.
"As an economy we have shown extraordinary growth," he told reporters.
"We have been basically walking into the wind rather than having the wind at our backs but we have still been able to go forward.
"Australia is very well set up to take advantage of these opportunities but it depends on making consistently the right choices that grow the economy, that deal with a guarantee for the services that Australians rely on, that put downward pressure on the cost of living pressures that are out there for families and households and, frankly, the cost pressures for businesses and to ensure the Government lives within its means."
As Scott Morrison said: "all will be revealed on budget night."
Click below to follow HuffPost Australia Politics on Facebook!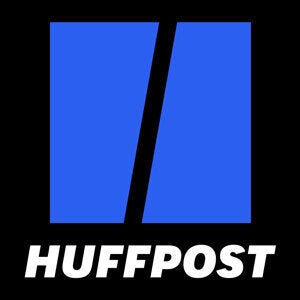 ALSO ON HUFFPOST AUSTRALIA