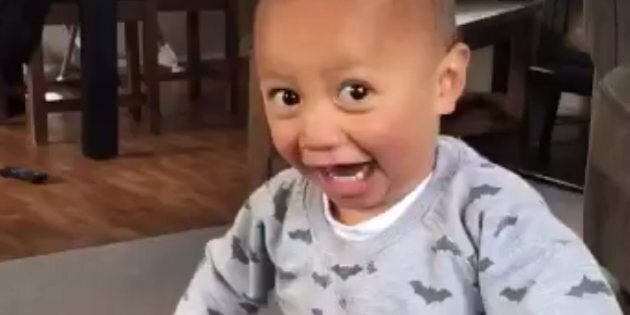 It's a fierce war dance, the pride of Maori culture and now used to scare sporting teams the world over. And a toddler has just nailed it.
This adorable toddler was captured by his parents performing the Haka, complete with stomping feet, wide eyes and the tongue waggle.
Who knows, in years to come this little guy could be leading the All Blacks.
ALSO ON HUFFPOST AUSTRALIA