Colombian police have cast doubt on Cassandra Sainsbury's account of how 5.8 kilograms of cocaine came to be in her luggage, as photos are released showing the Adelaide woman with the drug stash.
The 22-year-old claims she was set up by a man she met while on the eight-day trip, who gave her a box of what she believed to be 15 headphones she wanted as gifts for her bridal party. Sainsbury and fiance Scott Broadbridge were planning to wed in February next year.
Colombia National Police have released photos showing a dour-looking Sainsbury standing behind 18 plastic-wrapped packages of cocaine, which police say they found during an X-ray of her suitcase as she went through airport security on April 11.
Colombia Police say they were tipped off that Sainsbury may attempt to get cocaine out of the country, suggesting she may be a drug mule.
There are fears she may face retribution from drug cartels inside the El Buen Pastor women's prison, where she is being held.
"We received (information) about a citizen of this nationality (Australian) with an identification, could possibly be a drug mule," Colombia's Anti-Narcotic Police Ports and Airports Director Jorge Mendoza told ABC News.
"Let's keep in mind that of the countries in the world, Australia is the one with the highest (price) per kilogram of cocaine. This cocaine that the traveller carried was probably about $US1 million."
"Her explanation is not credible," he told ABC Radio via an interpreter.
"Everyone we catch says they didn't know it was in their luggage, but they know what they were doing."
Lieutenant Colonel Jorge Triana, the head of anti narcotics police at the airport, also cast doubt on Sainsbury's story, saying it was probably untrue and in any case, it was no excuse.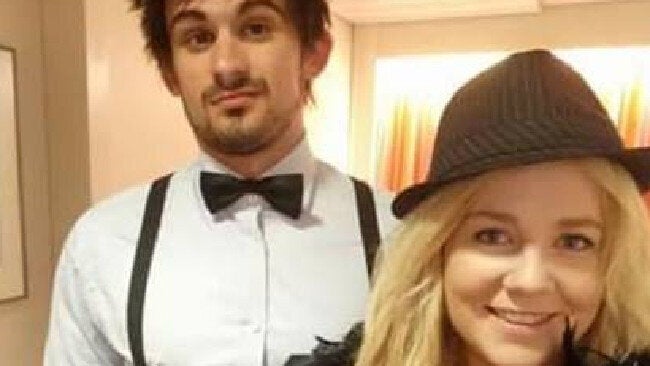 "Everyone who is caught says exactly the same thing," he told Colombia's W radio station, claiming that foreigners were being solicited as drug mules with promises of huge rewards.
Colombia is the world's largest cocaine producer, providing more than half of the world's illicit supply -- 487 tons annually. Profits from the drug amount to around 1 per cent of the nation's GDP and provide livelihoods for around 65,000 farming families in remote areas, according to UN estimates.
Following Colombia's tourism boom in the past decade, drug cartels are increasingly turning to foreigners to get drugs out of the country, with 18 arrests so far this year.
Sainsbury has been denied bail and is currently being kept in the notorious El Buen Pastor women's prison, where she is sharing a cell with up to 250 women in squalid conditions. She is due to face trial in two months' time, her family says.
There have been conflicting accounts from family and friends about Sainsbury's background and exactly what she was doing in Colombia.
On Monday, her mother said she was a personal trainer on a "working holiday". But her fiance posted on Monday night that she had not done personal training for six months.
"I don't know why that was mentioned at all," he wrote on the fundraising campaign set up to support Sainbury's legal costs.
"She helped manage a commercial cleaning business that had both national and international clients... it's very easy for tourists to get targeted, especially in Colombia."
Sainsbury's sister, Khala, set up the fundraising campaign -- which had raised $4,232 as of midday Tuesday. On it, she writes "Cassie is also a volunteer for the CFS (Country Fire Service)", but the organisation says she hasn't worked with them for three years.
"Hi Khala, although SA Country Fire Service appreciate you helping your sister through this, we are concerned you are stating that she is a member of SA Country Fire Service," Alison Martin, a senior publicity officer, wrote on the fundraiser page.
"She has not been a volunteer for the past three years and we would appreciate you taking all material relating to CFS from this profile."
Sainsbury has been denied bail and is expected to remain in the El Buen Pastor women's prison until she faces trial in two months' time.
The young woman's family are continuing to protest her innocence and say they are concerned about her safety in the notorious El Buen Pastor women's prison, where she is currently sharing a cell with up to 250 women in squalid conditions.
Her mother, Lisa Evans, told KIIS FM that Sainsbury is innocent, but is considering pleading guilty to reduce her sentence.
She also detailed her daughter's account of the man who allegedly gave her the headphones.
"Cassie rang him ... and said she'd been arrested and he automatically said, 'Oh you've been arrested', and he hung up and the phone was destroyed," she told Melbourne radio 3AW.
Australian lawyers are warning the family not to comment further, The Australian has reported, saying that Evans' comments risk provoking retribution from drug cartels inside the prison.
The Department of Foreign Affairs and Trade has confirmed to HuffPost Australia that it is providing assistance to an Australian woman arrested in Colombia, but declined to give further information due to privacy concerns.
ALSO ON HUFFPOST AUSTRALIA