When you find yourself in a new city, what are you drawn to? How do you enjoy getting around?
For some, the challenge of mastering a city's public transport system is a required feat. For others, those shoes are well and truly made for walking. Lots of it.
With sustainable tourism becoming somewhat of a buzz word -- the United Nations has dubbed 2017 the International Year of Sustainable Tourism -- exploring a city by foot may appear as the norm. But some cities remain a paradise for two feet more so than others.
Booking.com -- and, by extension, millions of travellers -- have done the hard work for us. In the cities below, boulevards, parks and pedestrian-only cobblestone pathways across the globe are beckoning.
New York
There is no greater city to start with than the Big Apple. Let's hone in on Manhattan, aka the most densely populated borough of New York City.
Perhaps the defining element of Manhattan is its street grid formation, established in 1811 by the Common Council of New York, that has since marked an easy-to-navigate layout of street and avenues.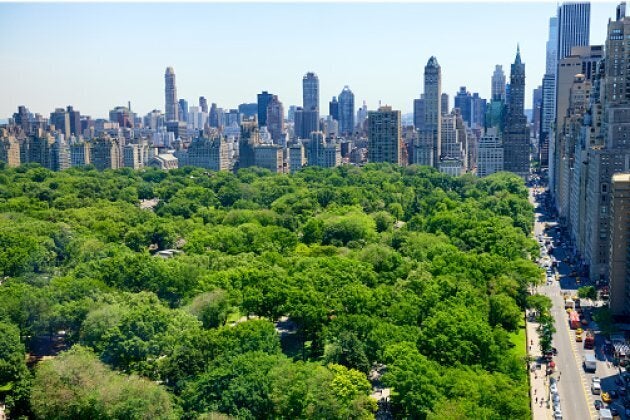 From there, a whole host of parks, plazas and public spaces came after -- from SoHo to Little Italy, and Times Square.
Helsinki
While it may be famed for its progressive Scandinavian design -- back in 2012, it was the World Design Capital -- the capital of Finland is a compact metropolis of approximately 1.3 million that was made for walking.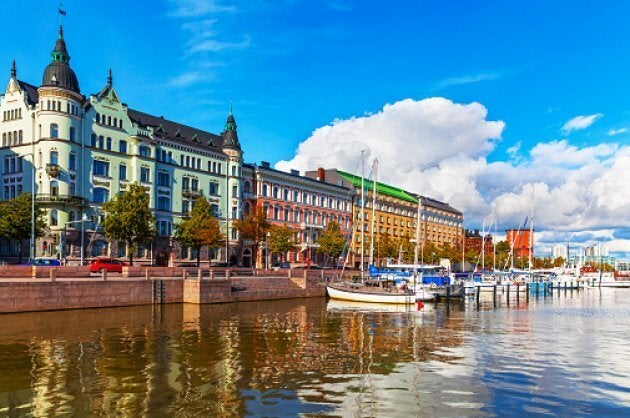 Like Manhattan, Helsinki has a gridded streetscape, with only one building capping over 8 storeys high. With an ongoing focus on creating walkable neighbourhoods, these are perfect conditions for wandering, marvelling at the cutting-edge Scandi design that surrounds you.
Florence
If you've found yourself travelling through Italy, you won't be adverse to the odd cobblestone pathway or two. In many parts of Florence, cars aren't allowed -- or more importantly -- can't fit through (don't try it).
The cobblestone streets are also the best way to discover this historical city by foot, and take in all six of its main bridges. Start on the banks of the Arno River, before passing the Ponte delle Grazie (one bridge), Ponte Santa Trinita (another) and the Ponte Vecchio (the famous one). A stroll through the Boboli Gardens is a must, before a quick check in with Michelangelo himself at Piazzale Michelangelo.
Surely, you're due for a gelato by now.
Kyoto
If we were to describe the layout of Kyoto in three words, it would go something along the lines of this: compact, largely flat and well-organised. Perfect conditions for a wander.
Kyoto, in Japan, is located in a basin surrounded by mountains that has limited the city's sprawl.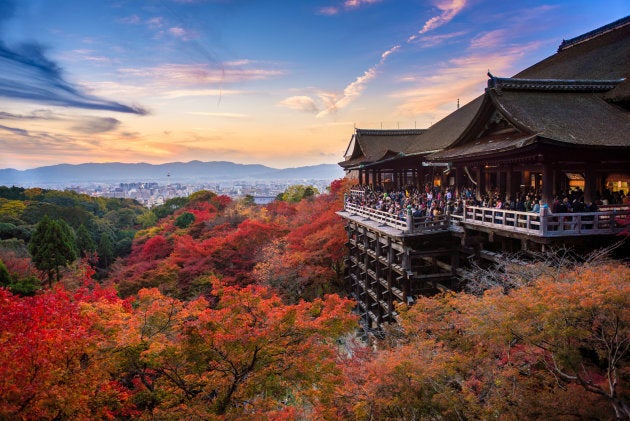 While the city's many sights appear relatively spread out, the best way to explore each area is on foot. Don't miss a wander around the Kiyomizu-dera temple, in the wooded hills east of Kyoto.
ALSO ON HUFFPOST AUSTRALIA