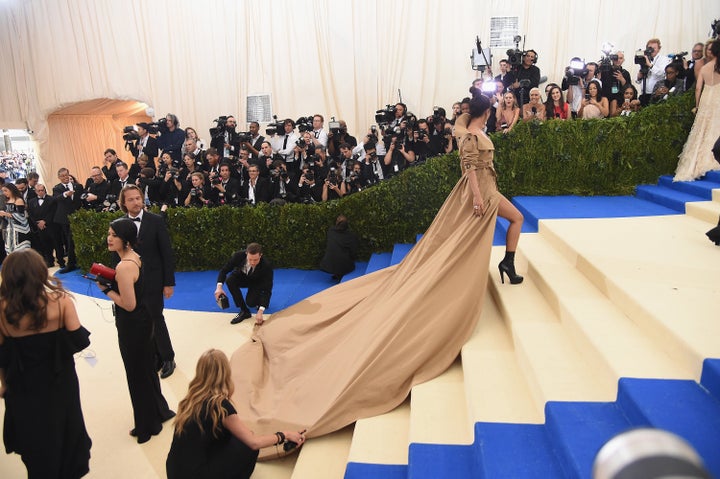 Kawakubo's designs are known for their construction (and often deconstruction), raw edges and unusual shapes. The celebrities, models and designers in attendance stayed true to those concepts.
Katy Perry arrived draped in a deconstructed look complete with a veil covering her face, Priyanka Chopra wore a trench coat of epic proportions and there was a lot of red ― which makes sense, seeing as Kawakubo once said, "red is black."
There's no shortage of images of the beautiful attendees wearing beautiful clothing, but you won't see these exclusive photos ― including detail shots and candid moments from the event ― anywhere else. Check them out in all their intricate glory below.