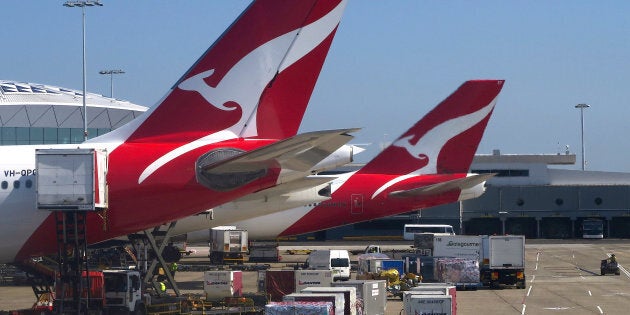 The controversial airport at Badgery's Creek, in Sydney's west, will be built with Government funds.
Sydney Airport declined to get involved in the multi-billion dollar plan to build a second airport 50km west of the city, announcing its decision early on Tuesday. The city airport cited "considerable" risks involved in the project which would "endure for many decades without commensurate returns for our investors," among its reasons for passing up the opportunity.
Just hours later, with speculation swirling over how and if the Western Sydney airport would happen, the Federal Government stepped in to throw its own support behind the new infrastructure, which is planned to process 10 million passengers a year.
"The Turnbull Government today confirmed that it will build Western Sydney airport," Prime Minister Malcolm Turnbull's office said in a media release.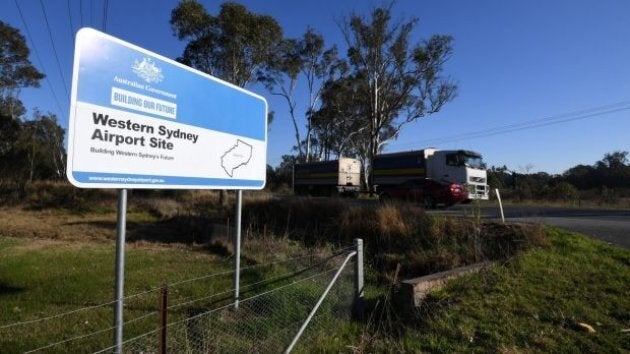 "It is a vitally important project for Western Sydney, for Sydney, and the nation, which is why the Coalition Government ended decades of indecision by committing to the project in 2014. The Government has worked carefully to meet our obligations and we have been planning for either contingency -- acceptance or rejection by Sydney Airport Group. We are well positioned to move forward on terms that are consistent with the terms of the notice of intention."
Little extra detail was released on the plan, such as how much it would cost or how long it would take to complete. However, previous timelines outlined plans to start work by the end of 2018 and for the airport to be ready for 2026.
The release teased that more details "will be announced by the Treasurer in the Budget next week", one of the first big-ticket items leaked ahead of the May 9 budget.
"The airport will be a major catalyst for jobs and economic growth in Western Sydney, injecting more than $1.9 billion into the economy during the construction phase alone," Turnbull's office said.
"It is expected to deliver 9,000 new jobs to Western Sydney by the early 2030s, and 60,000 in the long term."
Click below to follow HuffPost Australia Politics on Facebook!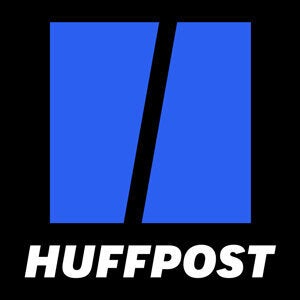 ALSO ON HUFFPOST AUSTRALIA