The tampons that you can buy from Siobhan Komander's subscription service, Liverpool St, are an inconsistent shade of off-white.
When pitted against the stark white ones that women tend to grab when they have their period, this may rear some heads. Bear with us.
Just because it is white, how often do we assume that a tampon is made from cotton when it actually isn't?
"Most conventional tampons are bleached with chlorine which leads to a byproduct called dioxin being leached into the tampon. Our products are not bleached," Komander told Huffpost Australia.
And bleaching is the tip of a huge, unspoken iceberg.
"They are mostly made from synthetic products. Dioxin is one of the most harmful chemicals that we can be exposed to. And yes, it may be in small amounts per tampon. But over the course of time, is that having an impact?
"Just because it is white, how often do we assume that a tampon is made from cotton when it actually isn't?"
Komander is this month launching Liverpool St, an organic cotton tampon subscription business.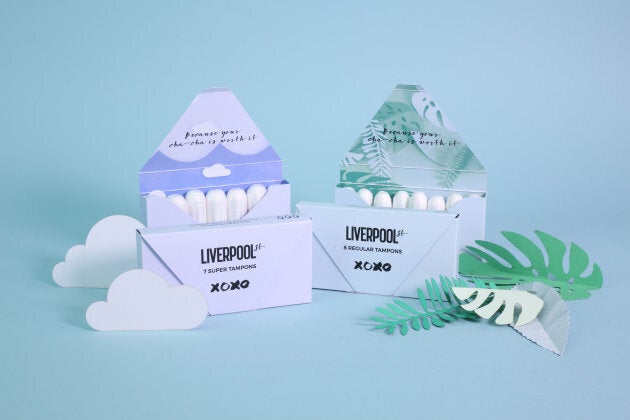 After founding events company Xphyr Brand Experiences back in 2004 -- and holding events for the likes of Google, Spotify and Twitter -- this venture has been 12 months in the making.
"I started Xphyr from my laptop with $3,000 and grew it into a multimillion dollar agency. During that time, we survived the global financial crisis and lots of market changes, particularly within the tech industry," Komander.
"That was the same time that I was diagnosed with late onset Type 1 diabetes. The stress and anxiety was impacting me, and I realised things needed to change."
Komander began to wind back the company, overhauling toxic parts of her personal and work life while maintaining a keen interest in e-commerce at the back end.
Which brings us to tampons.
I became slightly horrified by how little we as women know about these products, and how little we seem to care.
"I was holding one one day and thought to myself, 'what's in this?' Most of us have been using the same type since we were 20 and haven't given it a second thought," Komander said.
"I started to do my own investigations and became slightly horrified by how little we as women know about these products, and how little we seem to care."
Conventional versus organic tampons: what's the difference?
Think about your go-to box of tampons for a second. It is probably clean, colourful and fresh to look at. On the back, you won't be finding any ingredients.
Whilst tampons and menstrual cups are listed as a medical device and thus regulated by the Therapeutic Goods Australia, manufacturers do not need to disclose them, as they are with shampoos and skincare.
As such, there is no transparency in the industry. So what is actually in them?
"Most conventional tampons have a rayon core. This is a semi-synthetic fabric used because of its absorbency. Then we have other semi-synthentic or synthetic materials such as polyester and polyethylene, which is in fact crude oil," Komander said.
Polyethylene is the most common form of plastic, used in packaging, garbage bags, fuel tanks ... and in tampons.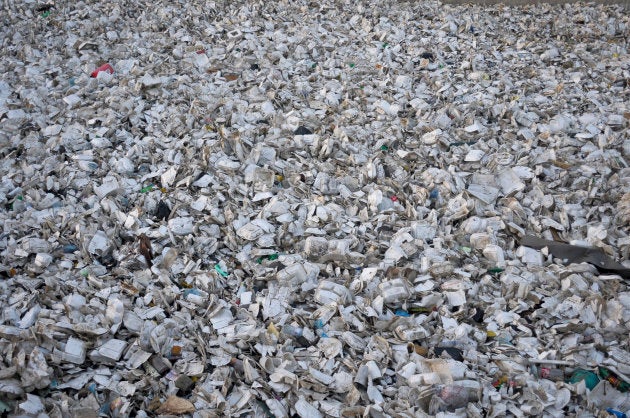 "While our mouths and stomachs are full of good enzymes which are in place to break down toxins and flush them out, our skin is extremely absorbent. The skin inside and around our vaginas is unbelievably delicate and can absorb chemicals found in synthetic tampons," Komander said.
Organic tampons are made from 100 percent raw cotton, hypoallergenic and 97.5 biodegradable. Triple win.
What other organic tampon providers are out there?

Organic cotton tampons aren't new products. Here are a few others that have appeared in the space:

Toms: Founded back in 2009, this female-owned and run business provides ACO certified organic cotton pads, liners and tampons suitable for a range of flows.
Cottons: This subscription model business was kick started back in 1995 as Australia's first 100 percent cotton tampon supplier.
'Gift Box Organic' is the world's first one-for-one organic tampon brand which provides homeless women with much needed sanitary care
A price consumers are willing to pay?
Liverpool Street is primarily subscription based. Utilising Shopify, a common e-commerce platform, the service will deliver a tampon pack to your door for $8.90 each month.
"Our product is within a dollar of market competitors. I don't believe we're out of the price point that consumers are prepared to pay. And we're delivering on convenience," Komander said.
"There are other organic tampon providers out there. But the market size is about 5 percent. There is a lot of room to grow in that space and I truly think the more organic tampons that are out there and being used by women, the better."
ALSO ON HUFFPOST AUSTRALIA