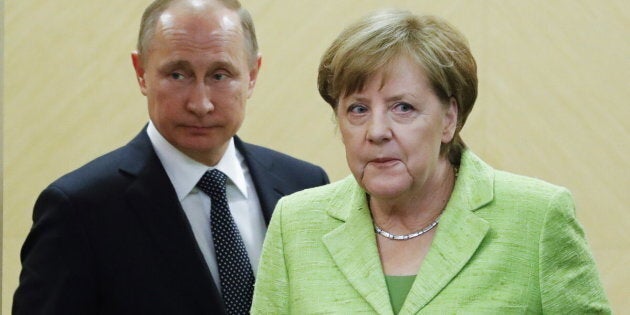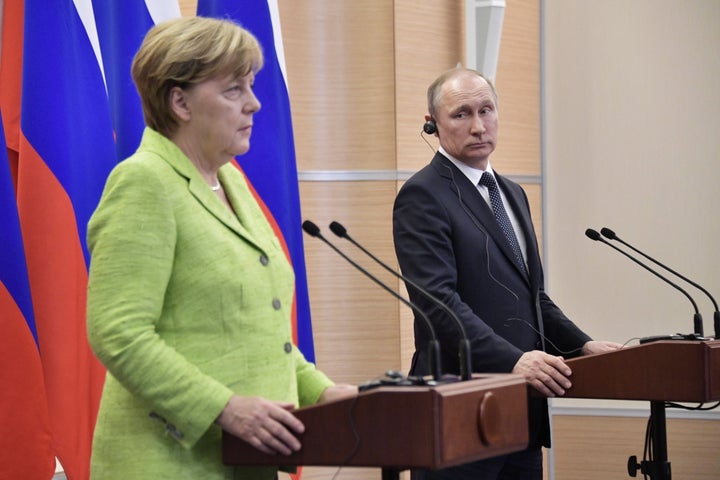 German Chancellor Angela Merkel is speaking out about reports that gay men are being held in detention camps in the Russian republic of Chechnya, urging Vladimir Putin to "ensure the rights" of sexual minorities.
Speaking at a joint news conference with Putin during her first visit to Russia since 2015, Merkel reportedly stated, "We've heard some very negative reports about how homosexuals are treated in Chechnya, and I asked Mr. Putin to use his influence to ensure the rights of such minorities."
Over the past several weeks, disturbing reports have emerged of Chechnya targeting and rounding up gay men and placing them in "concentration camps," subjecting them to torture and even death.
"We were tortured every day. Besides beatings, we were beaten several times a day with polypropylene tubes. We were tortured with electricity," a survivor anonymously told the AP. "For 20-30 seconds they spin the handle, you feel the electricity, then you fall down, they stop it, and then immediately you come back to consciousness and you are ready again for a new discharge. And it goes on five, six, seven times."
Chechnya has denied the reports, with a spokesperson stating in early April that, "you cannot arrest or repress people who just don't exist."
The Kremlin has backed these claims, also denying reports that "gay concentration camps" exist in Chechnya.
GLAAD used Merkel's comments as an opportunity to pressure President Donald Trump about discussing the reports of detention camps with Putin.
Gay Times notes that Putin didn't respond to Merkel's comments.