Having a child is one of the most exciting and formative moments of a person's life. And for late night TV star Jimmy Kimmel, it was no different. But Kimmel's joyous experience with his wife, Molly McNearney, was interrupted by some very distressing news.
Doctors discovered their newborn son, William "Billy" Kimmel, was born with a congenital heart condition after conducting an echocardiogram.
The TV star revealed his baby boy's complicated and difficult start to life in an emotionally-charged monologue on Jimmy Kimmel Live.
"Billy was born with a heart disease, something called tetralogy of fallot with pulmonary atresia," Kimmel said, choking back tears.
"The pulmonary valve was completely blocked and he has a hole in the wall between the left and right sides of his heart."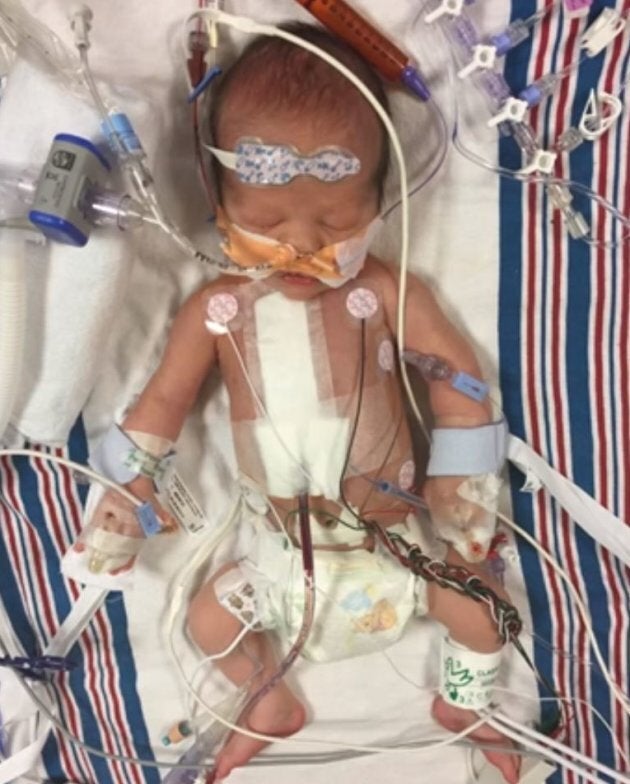 The child was rushed to another hospital and successfully operated on to fix one of two defects in his heart. Kimmel said Billy would require more surgey in 3-6 months, then a third procedure when he's a teenager to replace the valve he has now.
Luckily, Kimmel announced baby Billy is now in good health.
"He's doing great. He's eating, he's sleeping, he peed on his mother today," he said to chuckles from the audience.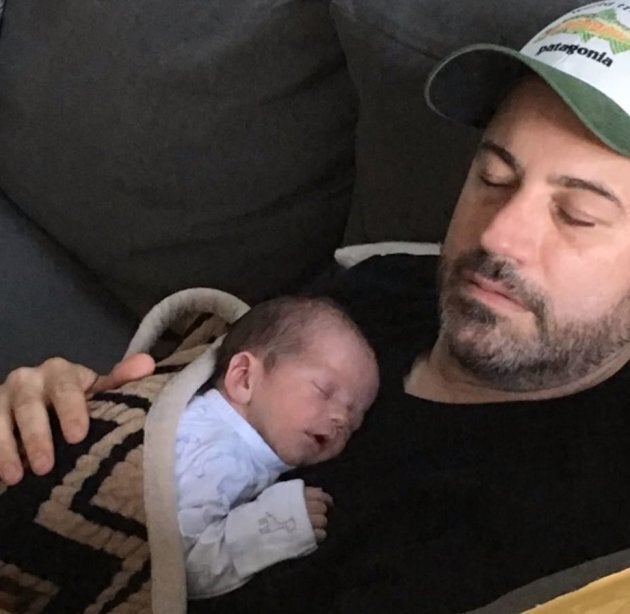 Kimmel then spent a couple of minutes thanking a list of doctors and nurses by name, then invited his viewers to support the Children's Hospital of Los Angeles.
An openly emotional Kimmel then thanked his family, friends and "work family", even managing to mix in some of his trademark wit with comments like "we had atheists praying for us" and "even that son-of-a-bitch Matt Damon sent flowers" in reference to the pair's hilarious, long-standing mock feud.
The TV host then launched an impassioned plea to lawmakers to look after the welfare of all Americans, especially children.
"If your baby is going to die and it doesn't have to, it shouldn't matter how much money you make. I think that's something that whether you're a Republican or a Democrat or something else... we all agree on that right?"
And in one final reflection of his emotional experience Kimmel, overwhelmed by emotion, said: "No parent should ever have to decide if they can afford to save their child's life. It just shouldn't happen."
ALSO ON HUFFPOST AUSTRALIA