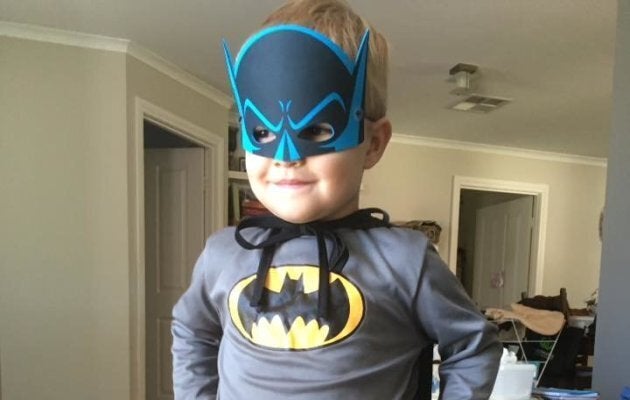 Cancer had better watch out, because this little Batman battler is out to kick its butt.
Three-year-old Adelaide boy Eamon Obst knows that when you're fighting cancer, you need superhuman powers. That's why he's called on Batman to help him out.
"Eamon has always loved batman," dad Justin explained.
"The idea of Batman as his mascot evolved and is quite fitting - the thought that an everyday person with no superpowers can become a hero to so many. It's like Batman gives him powers to fight this thing.
"That's how we as a family think of Eamon, a brave little hero with immense power to fight."
Eamon has Wilms tumour, a cancer of the kidneys that typically affects young children. Since his diagnosis at Easter, he's been in and out of hospital for surgery and, more recently, chemotherapy. At the moment, he's confined to the hospital bed with a drip and catheter.
"They were hoping they could operate and take the affected kidney and tumour straight out," family friend Michael Arnold told HuffPost Australia.
"They found out that it was bigger than they thought from the scans, so it would have impacted on other things than just a kidney."
This means that Eamon is currently having chemotherapy in an attempt to shrink the tumour, so it can be safely removed. Then, he'll return to hospital to undergo more rounds of chemotherapy.
What is Wilms tumour?

A cancer of the kidneys, commonly affecting babies and young children
Also known as nephroblastoma
There are often no symptoms, but symptoms can include nausea, stomach pain, high blood pressure, blood in the urine, loss of appetite, or fever
With the right treatment, survival rates are high
Friends, family and strangers have rallied around the Obst family, donating almost $30,000 to an online fundraising campaign in just over a week.
Eamon's mother Kathy Obst wrote that she is "humbled beyond words" by the donations.
"It's amazing how our world is so small and so kind when you really need it," she wrote on the fundraising page.
Michael Arnold started the campaign when he heard that dad Justin was having to return to work to support the family.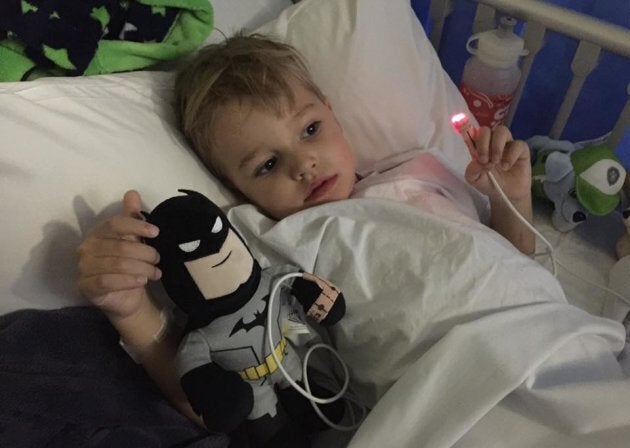 "All I could picture was Kathy at home with their 12-week-old infant and then Eamon in hospital and Justin having to leave the house -- it would just be almost impossible," Arnold said.
"I just said to Justin, 'I can't cure cancer, I can't help treat it, but if I can help take some of the financial burden away, then that's my bit'."
The mother of two has warned other parents to trust their instincts and not to ignore the warning signs, however small, if they feel that something wasn't right with their child.
"Everything was fine and towards the end of Easter they noticed he's wee is a different colour," Arnold explained.
"So they thought 'that's a little bit odd, we'd better get it checked out'. So that small little thing turned out to be something so serious."
"Before that, they had two happy and healthy little kids leading up to Easter."
The Obsts have started a Facebook page to share updates of Eamon's progress.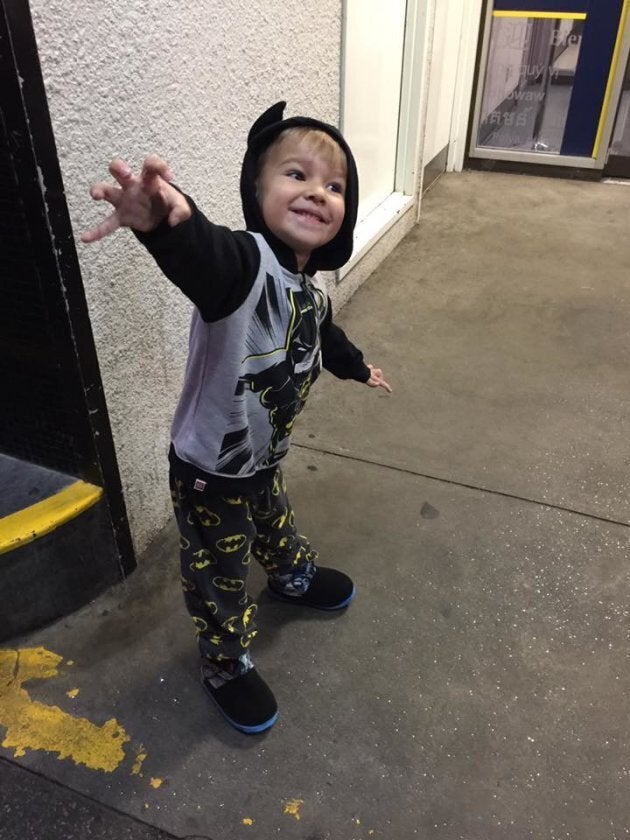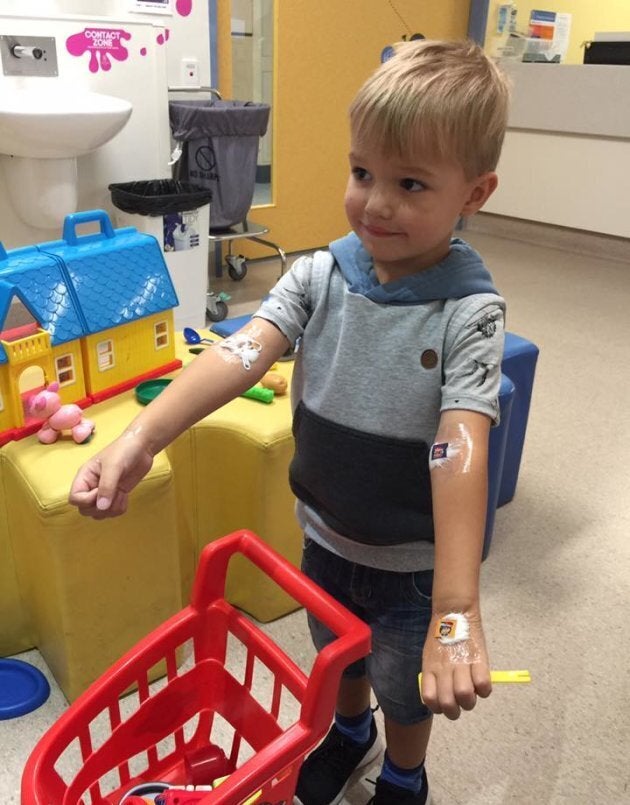 ALSO ON HUFFPOST AUSTRALIA