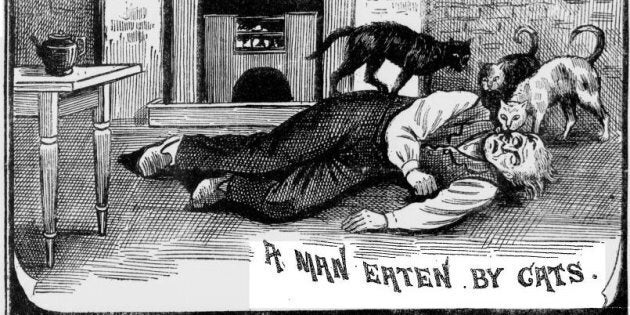 The Illustrated Police Newspaper might go down in history as 'Britain's worst newspaper' but it's delivery of 'real news' and coroner's reports with wild gossip and speculation meant it was also hugely popular.
It was one of Britain's first tabloids and it did a great job in satisfying the public's hunger for gore, sensation, sex and murder.
The paper was first published in 1842 and was initially just one page with an illustration and a few paragraphs of copy, before expanding into several pages. Selling for just one penny it had a circulation of 175,000 mostly selling in Manchester, Liverpool and Birmingham.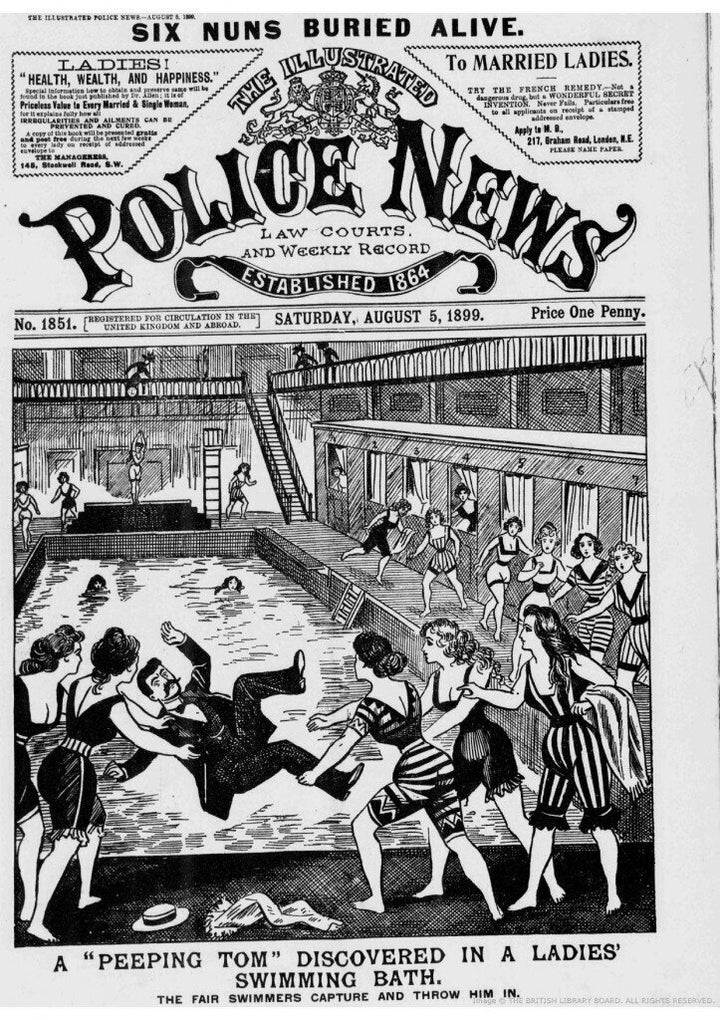 The reporters would trawl through newspapers around the world, picking the most outrageous and gruesome stories to write about – murders were described in ghastly, lurid detail and paired with equally disturbing illustrations.
If you craved pictures of blood spurting from wounds, women being bound and stabbed by jealous husbands, half naked women sleepwalking in the city....then Illustrated Police Newspaper would have been be the rag for you!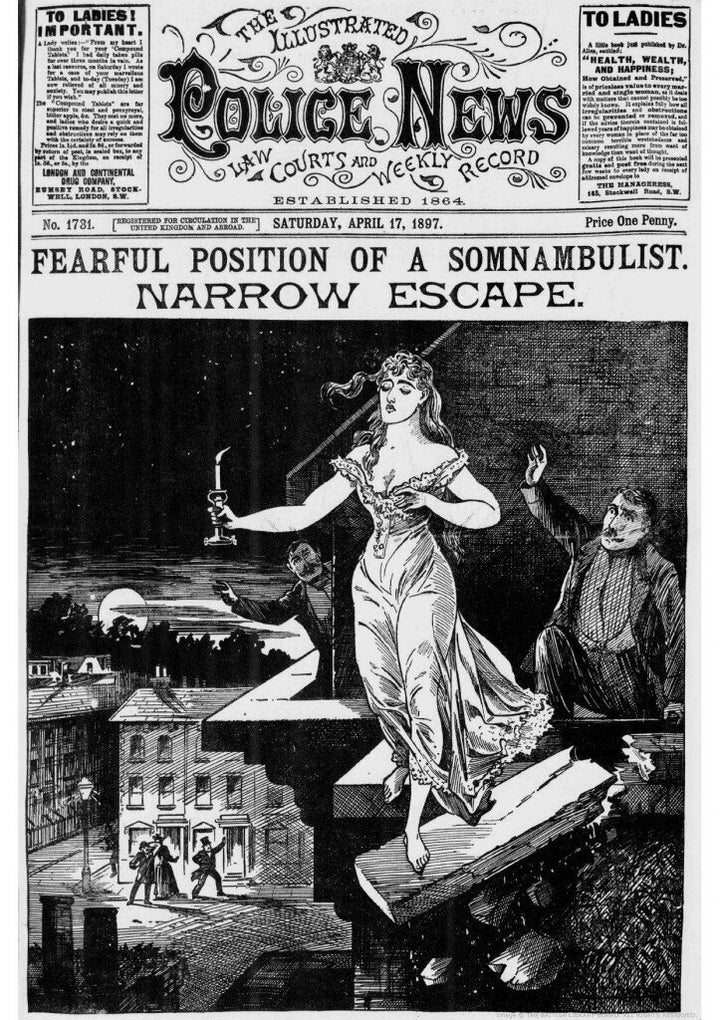 Interestingly, it also played a huge role in the reporting of the Jack The Ripper murders which completely transformed London.
The brutal murders in 1888 of Catherine Eddowes and Elizabeth Stride in Whitechapel, East London, horrified police and the public, who were desperate for details. The reign of the Ripper continued until 1891, with eleven victims.
(Although most experts now agree that only five women were likely to have been killed by the Ripper, while the other murders were not related.)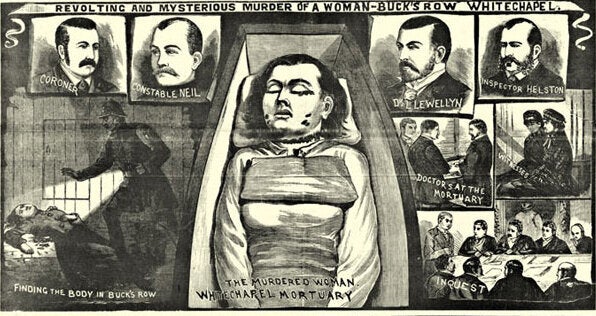 According to Find My Past, in 1886 readers of the Pall Mall Gazette, clearly too high brow and/or squeamish for the likes of Illustrated, voted it 'Britain's worst newspaper' and the dubious title sticks to this day.
A Gazette reporter visited the Illustrated's proprietor, George Purkiss, at his London office. He described Purkiss as a 'stout, comfortable- looking man of middle age, medium height, and dark complexion.'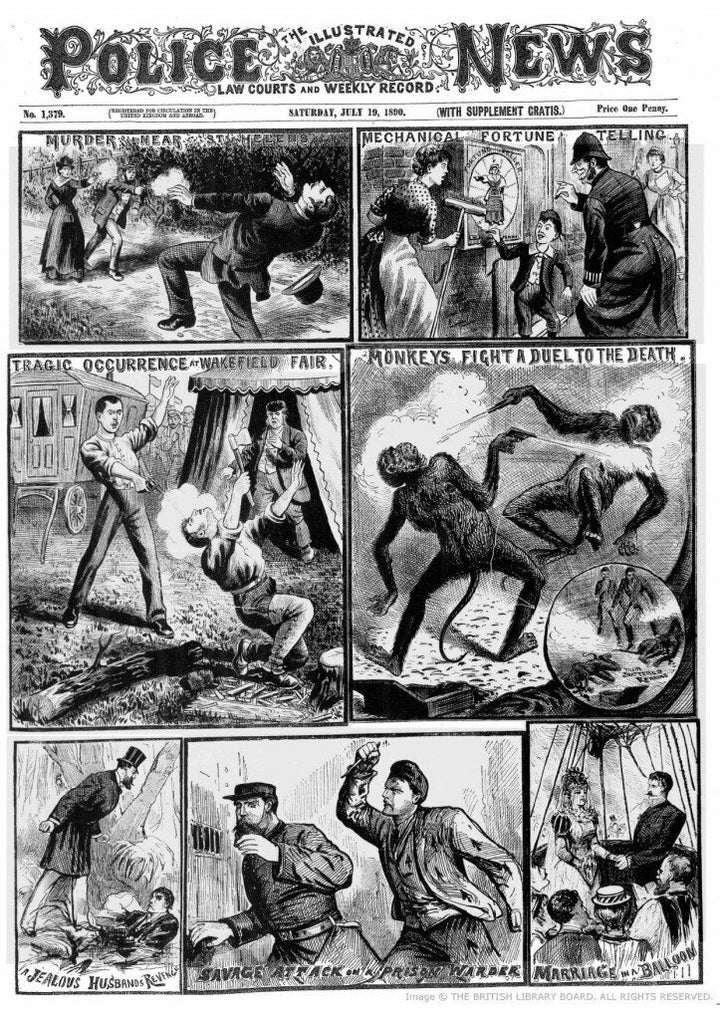 Mr Purkis told the Gazette he employed six illustrators as permanent staff and up to 100 freelance artists who provided 'the best portraits published by any journal, not excluding the Illustrated London News and the Graphic'. Apparently they took accuracy very seriously; Purkiss described how artists would be deployed to the scene of 'terrible murder or extraordinary incident' the moment news reached the office.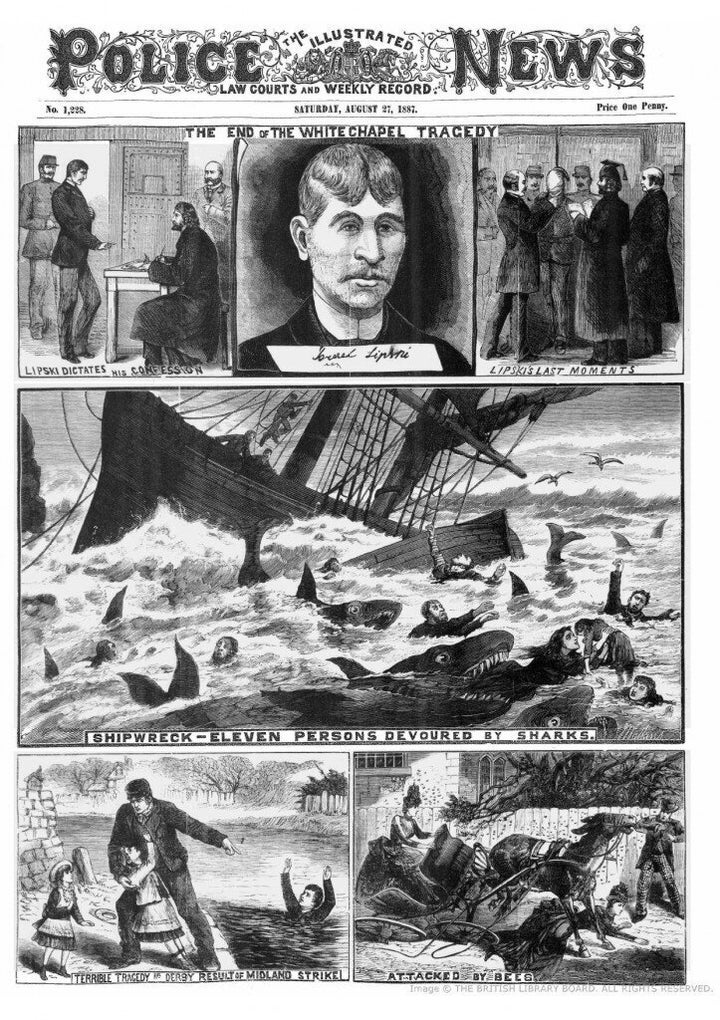 "I acknowledge it to be a sensational newspaper. But barring the sensational illustrations, there is nothing in the paper to which objection can reasonably be taken," Purkess told the Pall Mall Gazette.
Purkiss argued that his paper helped prevent crime, by warning of its horrors and that it can act 'as an encouragement to a good life.'
"I know what people say. But, as I replied to a friend who asked me why I did not produce some other paper than the Police News, 'We can't all have Timeses and Telegraphs, and if we can't have the Telegraph or the Times, we must put up with the Police News," Purkiss said.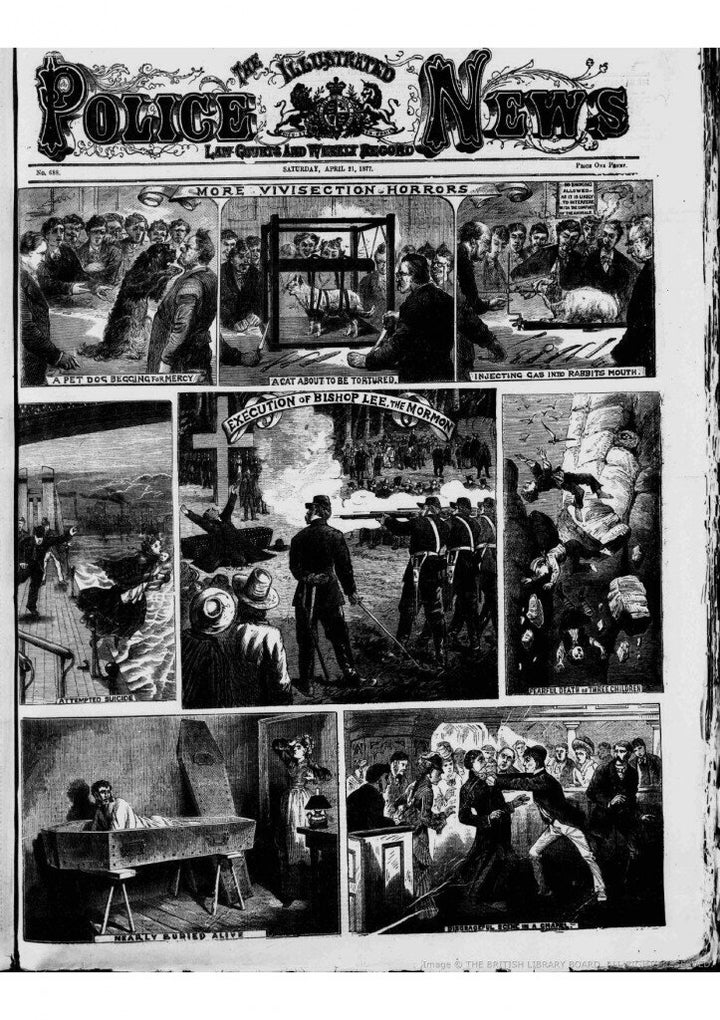 ALSO ON HUFFPOST AUSTRALIA