"That puts her as one of the most contaminated animals on the planet in terms of PCB burden, and does raise serious questions for the long-term survivability" of the other orcas in Lulu's pod, Brownlow told BBC News.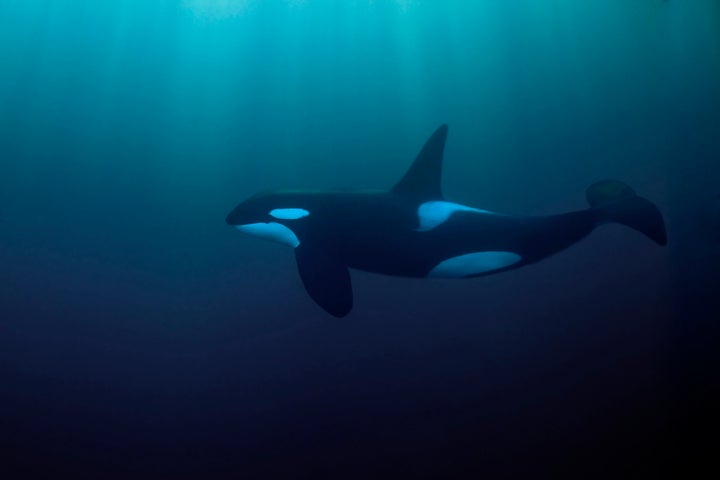 The Scottish Marine Animal Stranding Scheme, which monitors beached or stranded marine mammals on the Scottish coast and sometimes performs postmortem examinations on the animals, found Lulu dead on the Isle of Tiree in in January 2016. She apparently had become tangled in fishing line. She was a part of a relatively small pod of an estimated eight orcas, which are often seen in waters off the west coast of Scotland.
The stranding scheme, with help from researchers at the University of Aberdeen, found that Lulu was at least 20 years old and had never reproduced, despite her maturity. This is a bad sign not just for Lulu, but for her entire pod, according to Brownlow, who also works as a veterinary pathologist at Scotland Rural College.
"Lulu's apparent infertility is an ominous finding for the long-term survivability of this group; with no new animals being born, it is now looking increasingly likely that this small group will eventually go extinct," Brownlow said in the university's news release.
"One of the factors in this groups' apparent failure to reproduce could be their high burden of organic pollutants," he added.
Officials with the World Wildlife Fund UK said the analysis of Lulu sheds light on a larger problem.
"This requires action and it requires it fast," Walmsley said. "In this case PCBs will stay in the environment and continue to pollute for many decades. ... The results of this analysis must act as a reminder that it is imperative that we continue to strive to find a way that people can live on our planet without trashing it."
This story was updated to include comments from researcher Andrew Brownlow.