The Treasurer Scott Morrison forecasts the Budget to return to surplus, of $7.4 billion, in 2020-21.
The forecast deficit for 2017-18 is $29.4 billion.
"Net debt as a share of GDP is expected to peak in 2018-19 before declining over the remainder of the forward estimates."
And one of Morrison's most optimistic projections: "Total revenue for 2017-18 is expected to be $444.4 billion, an increase of 7.8 percent on estimated revenue in 2016-17."
Biggest new revenue measures over four years:
$6.19 billion levy on the biggest five banks
$8.2 billion from increasing the Medicare levy on all taxpayers from 2 percent to 2.5 percent (starting in two years)
$1.2 billion from a levy on companies employing foreign skilled workers
Biggest savings measures over four years:
$3.76 billion from higher education reforms
$1.2 billion from cheaper medicines
The Economy
Scott Morrison is feeling very optimistic. In his speech to the House of Representatives Tuesday night the Treasurer anticipated Australia's very flat wage growth and inflation were ripe to spring back to life, and predicted "better days ahead."
"At home, we expect real growth to rebound to three percent over the next two years, after a temporary slowing this year, that takes into account Cyclone Debbie," Morrison said.
"Wage growth is expected to increase from around two percent to above three percent over the next four years."
The Budget documents credit a healthier global economy led by slightly increased Chinese GDP growth and a United States economy "performing well".
"Growth in the Australian economy is expected to rebound to 2.75 percent in 2017-18 and 3 percent in 2018-19 as the detraction from mining investment eases and as growth in household consumption and non-mining business investment improves."
The Tough Road
As well as optimistic, Morrison is also feeling sympathetic and a little broken-hearted. He opened his speech with the assessment that Australians have been doing it tough in the wake of the mining boom and he feels their pain.
"For many years now, as our economy has gone though major changes, Australians have had to dig deep to keep our economy on the right track... Many remain frustrated at not getting ahead," Morrison said.
"Small business owners have gone without to keep their businesses open. Australians have taken second jobs, where they can, so bills can be paid.
"And it's been a fair while since most hardworking Australians have had a decent pay rise.
"I know this has put real pressure on Australians and on their families. Terribly, this has meant some families have even broken apart."
Balancing The Budget
But we haven't pulled our collective national weight so much we're really living within our means. A big part of Tuesday's Budget sell was about no longer funding expenses such as health and welfare with debt.
"Around three quarters of the increase in our debt since 2007-08 has been driven by welfare, health and education spending," Morrison said.
"To respect future taxpayers, this everyday spending should be funded from the first dollar we receive in taxes, not debt.
"The Budget papers show, after you take into account the net operating balance, infrastructure grands, and non-cash accounting provisions, the Government will no longer be borrowing to pay for our everyday expenses from 2018-19."
The Nitty Gritty
Infrastructure
Now the Treasurer has redefined borrowing to build things as "good debt" it's the centrepiece of the government's pitch on jobs creation, which all rests on economic growth.
$75 billion in infrastructure funding and financing over the next 10 years.
The Commonwealth will attempt to buy the Snowy Hydro outright from the NSW and Victorian Governments, provided they invest all the funds in their own priority infrastructure projects.
Rail investments will include investigating a train to Melbourne's Tullamarine Airport and $8.4 billion into the Australian Rail Track Corporation to fund the Melbourne to Brisbane Inland Rail project.
$5.3 billion injected into the Western Sydney Airport Corporation, with the airport to be opened by 2026.
Jobs
A new annual foreign worker levy of $1,200 or $1,800 per worker per year on temporary work visas and a $3,000 or $5,000 one-off levy on workers on a permanent skilled visa, with the proceeds to be fed back into a new Skilling Australians Fund, worth $1.2 billion over four years.
Medicare
The four-year freeze on the indexation of the Medicare Benefits Schedule, will be lifted, hopefully increasing the availability of bulk-billed medical services.
A new permanent fund to pay for Medicare and the Pharmaceutical Benefits Scheme will be created.
$115 million extra on mental health, including rural telehealth services, research and suicide prevention.
NDIS
To fully fund the NDIS the Medicare levy will increase by 0.5 percentage points to 2.5 percent of taxable income in two years' time. This means over the next four years Australians will pay an extra $8.2 billion. Morrison has asked the parliament to "meet us in the middle" on this issue.
Education
$18.6 billion extra funding for schools over the next ten years.
Funding for each student across all sectors to grow by 4.1 percent each year.
University students will pay more for their degrees and start paying back their HECS debts earlier, and universities will have to find 2.5 percent in savings.
Banking Services
Establishment of the Australian Financial Complaints Authority, to handle all consumer disputes with banks and other financial institutions.
A 0.06 percent levy on the liabilities of the biggest five banks, worth $6.3 billion over four years.
Housing
A range of measures to increase supply of new homes, including opening up Commonwealth land for development and the establishment of a $1 billion National housing Infrastructure Facility to ease development.
A National housing Finance and Investment Corporation to provide low-cost finance for affordable rental housing.
First home buyers to be able to salary sacrifice into their superannuation fund so super fund tax advantages apply to their deposit savings.
Australians over 65 who downsize will be allowed to put up to $300,000 of the proceeds of the sale of their home into superannuation.
Foreign investors who leave properties empty will face a $5,000 levy.
The 50 percent cap on foreign investment in new developments to be reintroduced.
Welfare
A trial of drug testing on 5,000 welfare recipients. Those who fail a drug test will have their welfare payments made by a Cashless Debit Card.
Welfare recipients who fail to turn up to appointments or meet other obligations face having their payments reduced or cancelled.
Pensioners
92,300 people will have their Pensioner Concession Cards reinstated, after they were initially rendered ineligible by a new assets test.
Sex abuse survivors
$33.4 million for the establishment of a Commonwealth Redress Scheme for survivors of institutional sex abuse.
Foreign Aid
Official Development Assistance to be frozen for two years from 2019-20, effectively cutting $303.3 million out of our foreign aid budget.
Offshore detention
An extra $21.2 million in 2017-18 for regional processing and resettlement, including the closure of Manus Island.
National Security
An extra $321.4 million for the Australian Federal Police, which will fund an additional 100 intelligence experts, 100 tactical response and covert surveillance operators, and almost 100 forensic specialists.
Family Law
A comprehensive review into the Family Law Act.
$80 million for frontline family law and family violence services, including Parent Management Hearings and additional family consultants.
Defence
The Defence Budget will grow to 2 percent of GDP by 2020-21.
$34.6 billion in 2017-18
Click below to follow HuffPost Australia Politics on Facebook!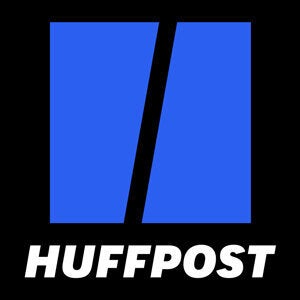 ALSO ON HUFFPOST AUSTRALIA