Qantas CEO Alan Joyce says he has every intention of pressing charges after he was hit in the face with a pie on Tuesday.
"My intention is to send a message that this type of behaviour isn't acceptable," Joyce told reporters in Canberra on Wednesday.
The man, Tony Overhue, has apologised, saying his family is "outraged" by his behaviour.
He described the bizarre move as an action against corporate Australia.
"Lemon meringue appeared to be the softest (and) least likely to do any injury...he's got a responsible job to do.
"I see myself as a law-abiding citizen so it's no joke to do what I did yesterday morning."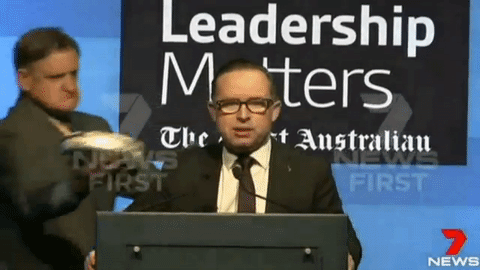 WA Police told HuffPost Australia it was still investigating the incident, but that the 67-year-old had been issued a summons to appear in court for allegedly giving false details to police.
Joyce told reporters on Wednesday afternoon that he had "every intention of pressing charges".