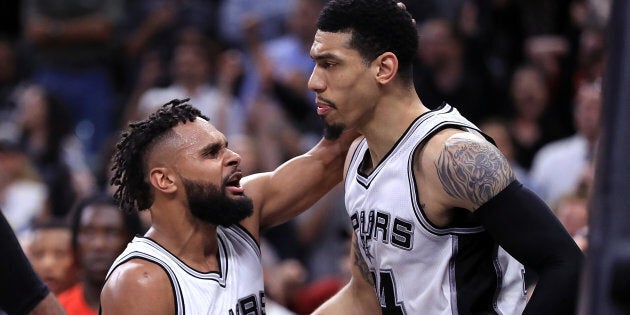 Patty Mills is awesome. This much we have been telling you for a while here at HuffPost Australia.
In fact, your reporter was courtside in Rio last August when Mills starred for Australia against the might of the U.S. dream team. On that night we wrote that he "weaved his way around the U.S. defence the way Donald Trump weaves his way around the truth".
Mills just did pretty much exactly that for the San Antonio Spurs in the NBA playoffs on Wednesday afternoon, AET. With the series against the Houston Rockets locked at 2-all (the full playoff picture is here), Mills had an absolute blinder.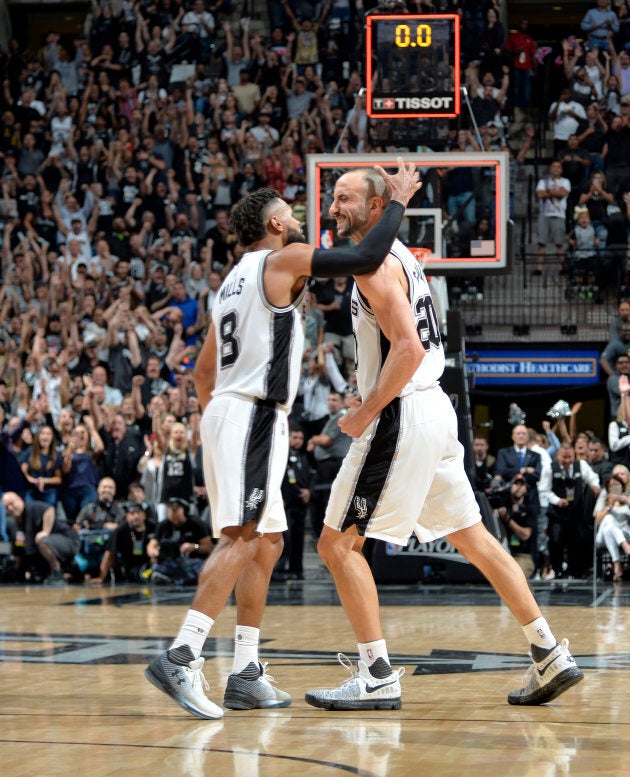 Spurs 110, Rockets 107. San Antonio now head to Game 6 at home with a 3-2 series lead. For this, they can largely thank the 28-year-old Canberran, who at just 183cm is pretty short for an NBA player. He's big on heart, though. Here's a selection of his best moments.
Mills usually comes off the bench when the Spurs reach the playoffs. But he started this match -- the first playoffs start of his career -- and the renowned three-point sharp-shooter did exactly what coach Gregg Popovich hoped he'd do, with a career playoff-high 20 points.
"Patty did, tonight, what he's done for us the entire time he's been here," the coach affectionately known by the entire basketball community as "Pop" said after the game.
This match will ultimately be remembered for the last play, a monster of a block by the Spurs' superstar Argentine veteran Manu Ginobili which denied the Rockets a potential match-tieing basket. Swat!
But from an Aussie perspective, it was all about Mills. You've just got to love his energy. And if you need one more reason to love the guy, here you go.
ALSO ON HUFFPOST AUSTRALIA