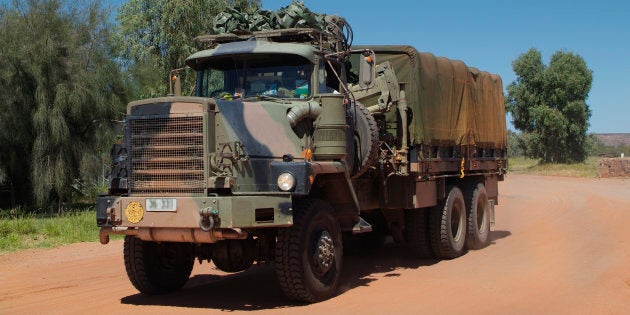 An Australian Army soldier has died after being wounded during a routine training activity in Darwin on Wednesday.
The Department of Defence confirmed that the soldier was injured in the Mount Bundey Training Area near Darwin around 12:45pm, according to a statement.
The soldier received immediate first aid treatment before being rushed to Royal Darwin Hospital for further assistance, where he later died.
"It is with regret that Defence confirms the death of an Australian Army soldier in the Mount Bundey Training Area near Darwin, Northern Territory at approximately 12:45pm local time," the statement reads.
"The soldier was taking part in a routine training activity at the time of the incident. He received immediate first aid at the scene and was transported to the Royal Darwin Hospital for treatment. The soldier was subsequently pronounced deceased.
"The Army and the ADF community extends its deepest sympathies to the soldier's family and friends. It is a deep shock to the organisation and will be felt by the broader Army family.
The Department of Defence has also confirmed that all training activities had been suspended in order to "review risk assessment processes and training safety management".
"The Chief of Army and Army commanders acknowledge the gravity of this and recent incidents and take all matters relating to personnel and training very seriously," the Department said.
"As such, Army has instigated a suspension of training activities across its combat brigades to review risk assessment processes and training safety management."
In a statement, Defence Minister Marise Payne expressed "great sadness" at the death and offered her "deepest personal sympathies" to the soldier's loved ones.
"Whether on deployment or while training, the men and women of the Australian Defence Force undertake hazardous activities to ensure our safety and security," she writes.
That soldier was travelling in an Armoured Personnel Carrier (APC) in the Shoalwater Training Area, near Rockhampton in Queensland, when he was fatally struck.
ALSO ON HUFFPOST AUSTRALIA