Most parents would love their children to help out around the house a little more, and it seems it is never too early to get them started.
This is after one dad got his young daughter to deploy her mechanic skills and change the oil on his car.
The girl, who makes YouTube videos under the name 'Little How To Girl' takes her viewers on a step-by-step tutorial of the process in the four-minute-video.
She starts by showing how to jack her parent's Nissan Juke 4x4, then how to drain the old oil, using newspaper to stop the mess, and subsequently put the replacement oil back in.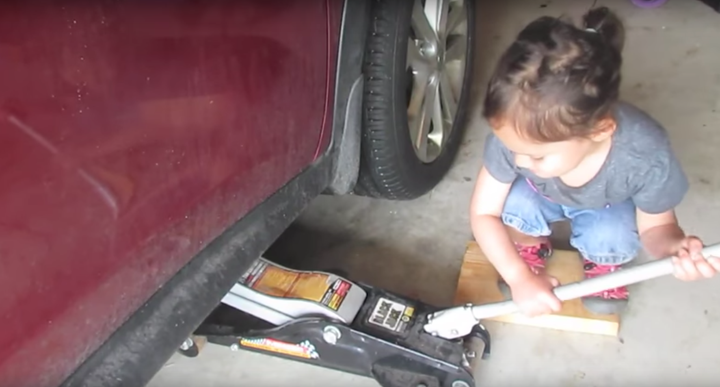 Not forgetting, including an essential snack break to eat her cookie and give us a rendition of 'Kumbaya', because she is nothing if not a professional.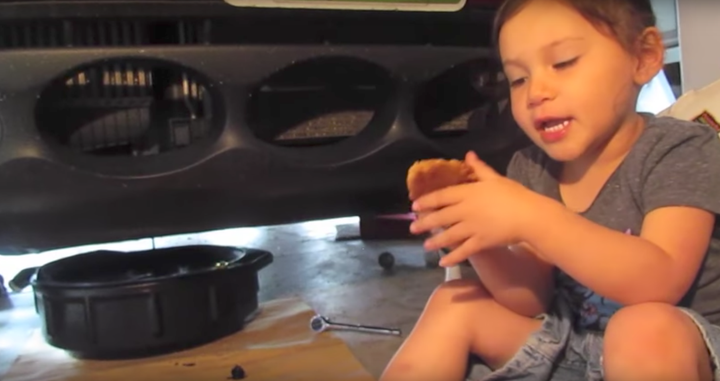 The video already has over 65,000 views (presumably other parents working out how to bribe their children into manual labour).
One commenter, Jesse, said: "Will she change the transmission on my BMW? I'll pay six cookies an hour."
Another user, Innecoveritas, said what we were all thinking, adding: "A three-year-old kid knows more about cars than me."
This isn't the first 'how to' video that the family have made together, they have an eight-part series which sees her replace a lawn mower battery, fix a headlight, vacuum your living room, and fix a leaky faucet.
She already has more life skills than any person we know.