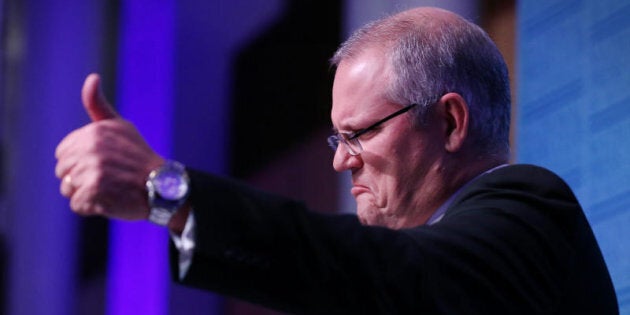 CANBERRA -- One of the biggest barneys out of the 2017 Budget has been the stoush between the Turnbull Government and the big five banks over the impost of a $6.2 billion banking levy to pay for budget repair.
And the fight down in the trenches, in the cold light of the day after the budget, has been over just who exactly will pay for it?
Well according to the banks, the levy on banks owing $100 billion in liabilities is a 'big money grab' and they warn shareholders or customers or both will pay.
The response from the Treasurer is "give me a break."
"Don't do it," he told the National Press Club in Canberra.
And he used a bit sympathetic logic to underscore his plea.
"They already don't like you very much," Morrison said. "They don't like us as politicians universally that much either. So we understand your pain."
The Treasurer got a few laughs there, but the banks aren't laughing.
As proved by this picture of Australian Bankers Association chief executive Anna Bligh.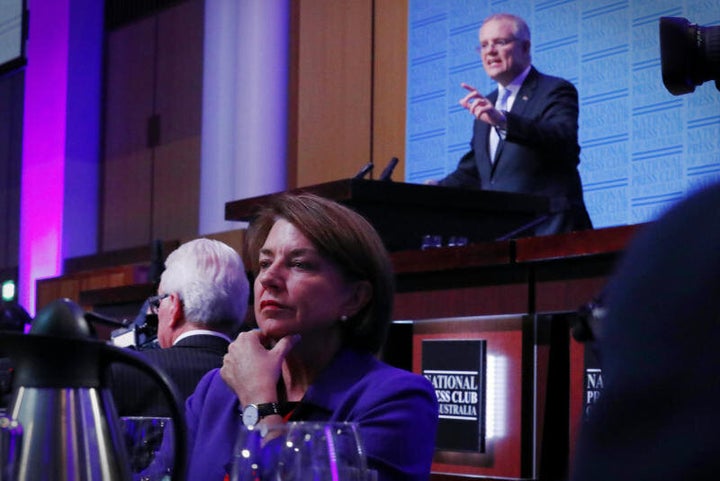 But the Treasurer went on.
"Prove them wrong on this occasion. Prove them wrong. Don't confirm their worst impressions. Tell them another story," he said.
"Tell them you will pony up and help fix the budget."
Labor has signaled it will support the levy, while Morrison confirmed at the National Press Club address that it will be permanent.
Click below to follow HuffPost Australia Politics on Facebook!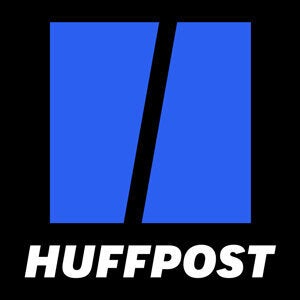 ALSO ON HUFFPOST AUSTRALIA