Accidentally slicing yourself instead of your avocado can cause serious damage to nerves and tendons in the hand, with some patients reportedly never regaining full use of their hand. Eccles said he treats about four patients a week for avocado hand and his hospital even experiences a "post-brunch surge" on Saturdays.
Contrary to some reports, BAPRAS has not specifically called for safety labels on avocados, the organization told HuffPost. But they are "alerting people to the potential risk of hurting oneself when preparing an avocado," and recommend folks are especially careful when trying to remove avocado pits.
Not even superhuman Meryl Streep is safe from this scourge. She was seen wearing a bandage after falling victim to avocado hand in 2012, and reportedly had to get stitches before undergoing surgery as a result of her injury.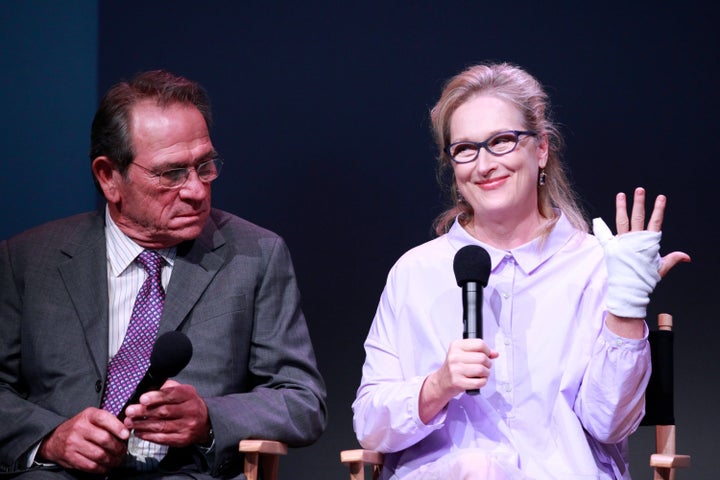 There's no shortage of "you're cutting avocados wrong" fodder out there, but this warning from BAPRAS is one we can get behind. After all, the emergency room doesn't seem like the most ideal place to rack up likes for that gorgeous avocado toast.
We wonder how staff have fared at Brooklyn's all-avocado restaurant. If nothing else, this might be a good reason to take a break from good old 'cados. They are at their highest price point in 19 years.