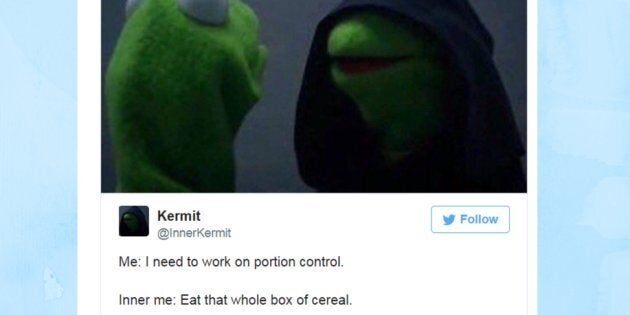 When it comes to food and eating, we all tend to feel and think the same things. But no one quite expresses those musings like on Twitter.
They're the quips that make you realise: a) your diet is never going to last, b) pizza is the answer to anything and everything, and c) our concealed thoughts are actually universal so we may as well be bloody honest about them.
Here is a round-up of some of the funniest tweets about all things food from the past week.