When it comes to real estate, there are your fixer-uppers, and then there are your "pay no mind to the mysterious tenant who you absolutely cannot see or meet-ers."
A home in Cayce, South Carolina ― listed on websites including Zillow and RE/MAX ― seems to fall squarely in the latter camp.
Twitter user Bekka Supp appears to be the first person to publicly comment on how odd the listing was.
Let's start to unpack exactly why Supp may have called the place a "nightmare house." After all, it looks pretty charming from the outside, right?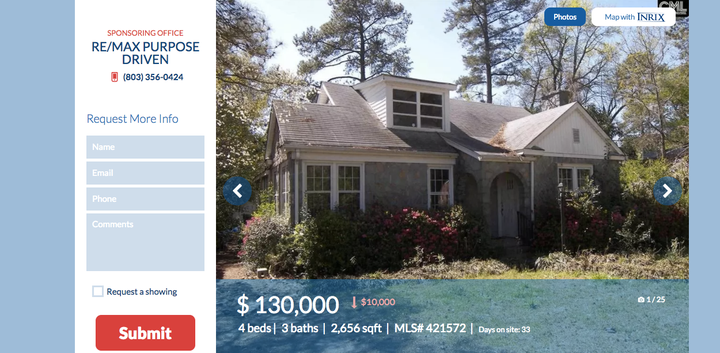 The first red flag shows up in the very first sentence of the description, "Please read carefully before scheduling showings."
And you'll want to read carefully, or you may almost miss the buried tidbit about the mystery tenant who has never paid:
Upstairs apartment cannot be shown under any circumstances. Buyer assumes responsibility for the month-to-month tenancy in the upstairs apartment. Occupant has never paid, and no security deposit is being held, but there is a lease in place. (Yes, it does not make sense, please don't bother asking.)
Can you ever meet this person? How on earth does this no-pay lease work? Did said upstairs tenant have anything to do with this?
The entire listing, including the full description, is still on RE/MAX. Zillow eventually removed the creepy text, but the photos of the home ― which still appear on both sites ― are not exactly reassuring: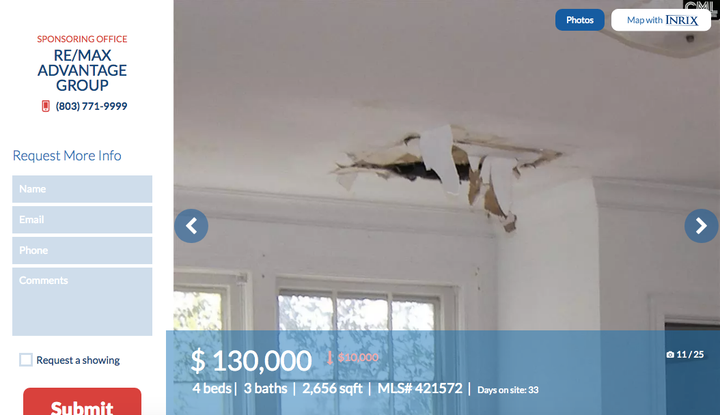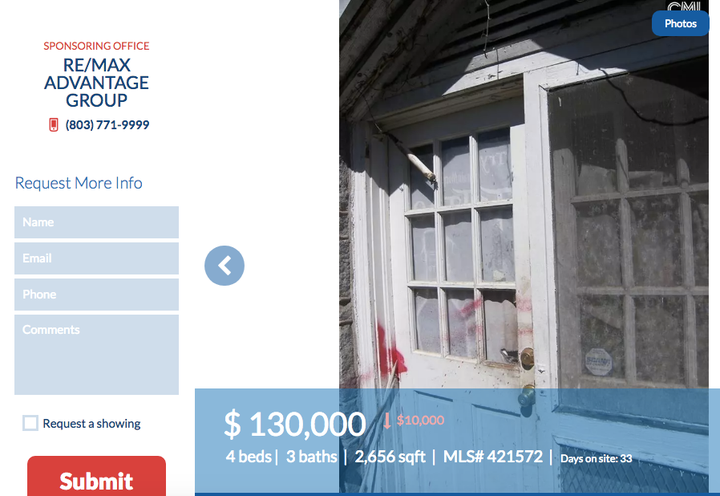 Additionally, the listing specifies that "little is known" about the condition of the house, maybe because no one is allowed to see part of it "under any circumstances."
Oh yeah, and don't try to get any hard answers from the realtor. Real estate agent Randal Longo told the Post and Courier that he doesn't know what's going on, either.
"[The owner's] got some mystery tenant up there that apparently he can't answer many questions about, which is kind of strange," Longo said.
Anyway, after Supp brought this place to the awareness of Twitter, people had some strong emotions.
But on the other hand, maybe this isn't such a bad deal? There's been a lot of talk online about how "creepy" and "disturbing" having a mystery tenant you never see is, but isn't that also kind of the ideal roommate?
Frankly, we'd take this dude/dudette/haunted spirit over previous roommates who have hogged the bathroom or never washed their dishes, ever.
What you don't know can't hurt you.