"I'll always provide a safe and trusting haven for my patients," Naomi Watts says to the camera as super tense music builds, leading us to think she's absolutely lying.
Watts is making the jump to the small screen with her Netflix debut with "Gypsy", a ten-part psychological thriller where she plays a therapist called Jean Halloway.
The quick teaser shows Halloway reciting an oath, as her seemingly perfect life is interspersed with the shots of her crossing personal and professional boundaries. As Halloway develops relationships with the people in her patients' lives, her life begins to spiral away from that polished image she presents.
Joining Naomi Watts in the cast is Billy Crudup, Sophie Cookson, Lucy Boynton and Karl Gulsman. The series is being directed in part by Sam Taylor Johnson, who is well known for directing "Fifty Shades of Grey" which starred Dakota Johnson and Jamie Dornan.
"Gypsy" will be released on Netflix on June 30 and we can't wait to see Watts in store (lol).
Click below to subscribe to the Refresh podcast by HuffPost Australia on iTunes.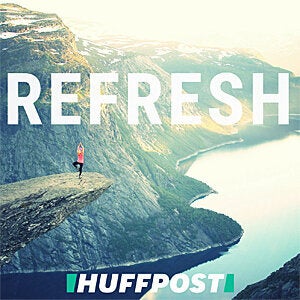 ALSO ON HUFFPOST AUSTRALIA