If there was ever a better time to talk about sex toys, that time would be now.
This May is National Masturbation month. A whole month dedicated to a lil' bit of self-loving, you say? Yes. Time to get aroused around it.
The great guys at Love Honey (a sex toy retailer) have honoured Masturbation Month by asking 1,212 Aussies (715 guys and 472 girls) about their masturbation habits and sex toy ownership.
According to the survey results, 22 percent of Australians own over 11 sex toys. Just over half of us have more than five in the bank. And about two percent of us have never bought one.
A rabbit vibrator took out the prize for favourite sex toy (17 percent), followed by bullet vibrators, with dildos coming in at third place.
According to Love Honey, 64 percent of respondents prefer solo sex with sex toys, with women being more inclined to use them than men. Forty percent of women said masturbation lasts longer with one ...
Masturbation promotes the release of endorphins, the neurotransmitters associated with happy feelings that can improve overall mood and fight off depression. Sexual arousal and orgasm produce a chemical called oxytocin, which works as a natural pain reliever. It can help reduce headaches and relieve stress and tension after a busy day.

If you have difficulties sleeping, a good "wank" can work wonders and you feel better after a good night's sleep in the morning. It can also strengthen the muscle tone in the genital and pelvic floor area, which can lead to better sex.
And here are a couple more facts, for your own pleasure.
One third of Aussies masturbate for more than 15 minutes on average
One in ten of us masturbate for more than 30 mins on average
Happy Masturbation Month!
Click below to subscribe to the Refresh podcast by HuffPost Australia on iTunes.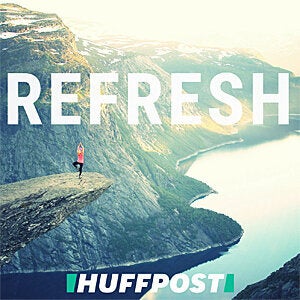 ALSO ON HUFFPOST AUSTRALIA