Are you a young aspiring homeowner? Worried about being locked out of the housing market? Don't worry.
The current situation of Australia's housing affordability crisis has nothing to do with, say, for instance:
spiralling prices;
negative gearing;
capital gains tax concessions;
record-low interest rates driving a rampant culture of risky borrowing and lending practises to prop up aspiring investment tycoons;
governments feasting on the supply of stamp duty and property tax.
No, it's all your own fault. Well, your fault, and the fault of avocado toast and expensive coffee.
That's the assessment of 34-year-old Aussie property developer Tim Gurner. He appeared on 60 Minutes over the weekend to say that young people need to stop whinging and simply cut back on the breakfast luxuries if they want a house.
And now, he's being roasted across several continents.
"When I was trying to buy my first home, I wasn't buying smashed avocado for $19 and four coffees at $4 each, Gurner said. "We're at a point now where the expectations of younger people are very, very high... They want to eat out every day, they want travel to Europe every year."
Of course, Gurner's property empire (he is reported to have "almost half a billion dollars") wasn't built on just a stingy attitude to cafe delicacies. He also got his start after getting a $34,000 gift from his grandfather.
Gurner's comments were the latest addition to Australia's bizarre obsession with the correlation between smashed avocado, complaints about millennials and the housing market (see here, here, here, here and here), and they quickly went viral on Australian social media.
The Guardian showed that you would need to skip more than 9000 avocado toasts to scrape together an average house deposit in Sydney, while Junkee wrote this piece explaining the other non-avocado-related difficulties young people face in entering the housing market. Others shared graphics showing that, actually, young people are spending less on luxuries and more on housing than generations past.
Gurner's comments were widely roasted in Australia, and we all went to bed. Then the United States noticed Gurner and his avo-nomics.
Time Magazine got on it. Then the New York Times, LA Times and more. There were thinkpieces, there were tweets, there were jokes, and there was a whole lot of outrage, showing that attacks on delicious breakfast treats will not be tolerated anywhere in the western hemisphere.
Gurner's comments soon went viral in the States. Australians were kind of proud.
Click below to follow HuffPost Australia Politics on Facebook!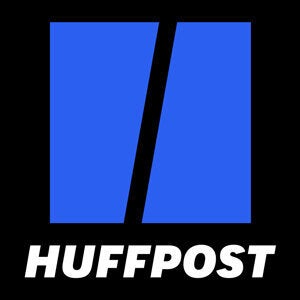 ALSO ON HUFFPOST AUSTRALIA