Salted caramel peanut popcorn chocolate cake. Officially the sexiest sentence ever.
Seriously, this delicious, decadent cake is out of control, and we can't wait to inhale it.
If you need a clearer image/aren't salivating already, imagine this: a rich chocolate cake (with real dark chocolate, no less) covered in creamy chocolate ganache, topped with peanuts and crunchy popcorn, and gooey salted caramel sauce generously drizzled on top to finish.
A warning, however. Proceed with caution. This incredible cake is both a blessing and your undoing.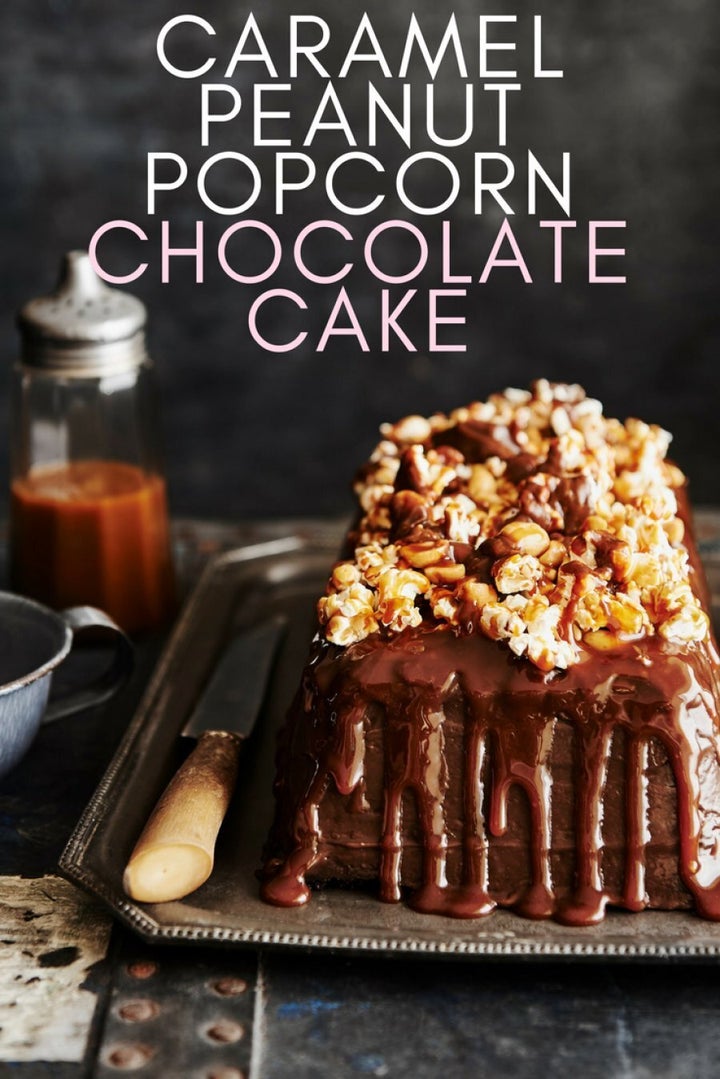 Caramel peanut popcorn cake
INGREDIENTS
120g dark chocolate
250ml water
120g butter
270g sugar
3 large eggs
150g self-raising flour
60g ground almonds
30g unsweetened cocoa powder
(80g/½ cup) salted peanuts
1 cup freshly popped popcorn
120ml cream
240g milk chocolate
1 teaspoon instant coffee granules
170g sugar
120ml cream
Sprinkle of salt flakes
METHOD
Preheat the oven to 180°C (350°F). Butter a large loaf tin and set aside.
To make the cake, combine the chocolate and water in a small saucepan over low heat and stir gently until the mixture is thick and smooth.
Beat the butter and sugar using electric beaters until pale and creamy. Add the eggs one at a time, beating well after each addition.
Add half the flour and half the chocolate mixture and stir gently. Add the remaining flour, remaining chocolate mixture, ground almonds and cocoa and stir gently until no lumps remain.
Pour into the prepared tin and bake for 45–50 minutes, or until the surface of the cake is puffed and feels dry to touch. A skewer inserted in the centre should come out clean. Turn the cake out onto a wire rack to cool.
Meanwhile, to make the chocolate sauce, heat the cream in a small saucepan until just beginning to simmer. Remove from the heat and add the chocolate and the coffee granules. Allow to sit for two minutes, then stir gently to melt the chocolate. Set aside.
To make the caramel sauce, place the sugar in a saucepan over medium heat until the sugar melts and turns golden. Take care not to stir or it will crystalise. Once golden, remove from the heat and pour in the cream, taking care as it will spit and sizzle. Return to the heat and simmer and stir until sauce thickens slightly. Remove from the heat and stir through the salt crystals.
To assemble, turn the cake onto a serving platter. Drizzle enough chocolate sauce over the cake to cover the surface, using a spatula to spread the sauce over the sides. Pile popcorn and nuts over the cake, then drizzle the caramel and chocolate sauces over the nuts and popcorn. Serve any remaining sauces in a small bowl.
Recipe from Bake Your Cake and Eat It Too, New Holland Publishers RRP $29.99. Available at all good bookstores or online.

Click below to subscribe to the Refresh podcast by HuffPost Australia on iTunes.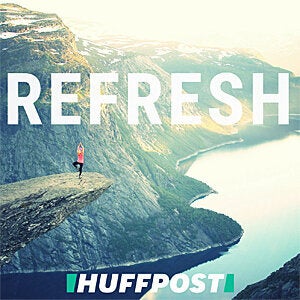 ALSO ON HUFFPOST AUSTRALIA