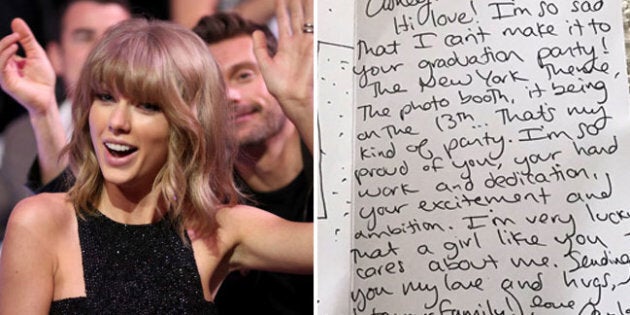 Taylor Swift is one of the biggest names in music, but in the last few months it feels like the star has been a Blank Space.
In January she tweeted her collab with former One Directioner, Zayn, for their "Fifty Shades Darker" track "I Don't Wanna Live Forever" a few times, but since then went noticeably quiet.
Well, one lucky fan managed to coax Taylor out of hiding, if this Tweet is anything to go by. Ashley (@AshSilv13) invited Swift to her graduation party and, while the singer wasn't able to make it, she did send a sweet note and flowers.
The card reads, "Ashley, Hi love! I'm so sad that I can't make it to your graduation party! The New York theme, the photo booth, it being on the 13th... that's my kind of party."
Thematically this graduation party really is right up Taylor's alley. Famously a fan of New York (it's been waiting for you!), as well as being a huge fanatic of the number 13 (it's her lucky number, and she turned 13 on Friday the 13th... and that's just the beginning), it's no wonder the invite caught her eye.
"I'm so proud of you, your hard work and dedication, your excitement and ambition. I'm very lucky that a girl like you cares about me. Sending you my love and hugs (and to your family!) Love, Taylor."
Honestly, that is too sweet. Here's hoping this marks the return of Tay.
Click below to subscribe to the Refresh podcast by HuffPost Australia on iTunes.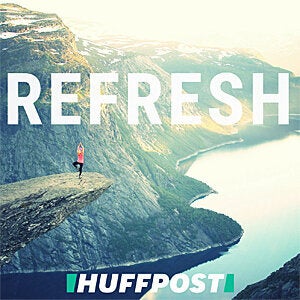 ALSO ON HUFFPOST AUSTRALIA