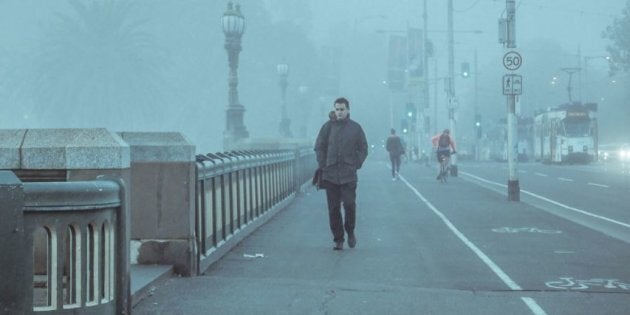 It's been foggy in Melbourne.
For the second time this week, the city has been cloaked in grey.
Which has made for some incredibly cool images, both from above looking down...
... and from ground level looking up.
Melbourne doesn't usually get a lot of fog. It's more common in places like Canberra which sit in valleys.
But the city famous for its comedy festival is treating the white-out with typical humour.
So why the fogs this week? The HuffPost Australia put that question to the Bureau of Meteorology. Turns out, the tweet below is misleading you. No, there was not a fog-making factory.
What's happening in the atmosphere right now is that winds are fairly light, temperatures are cool, there's no rain about, yet there's a lot of moisture in the air.
These factors -- which you can see clearly in the graphic below showing the overnight Melbourne observations -- create the perfect formula for fog. In winter, Melbourne tends to be windier so fog is unlikely to form. But right now, everything's lined up perfectly.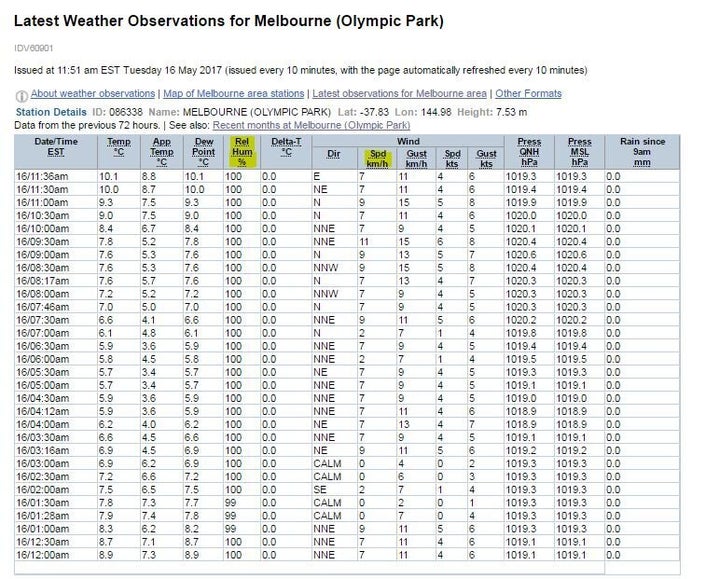 If you really want to get into the nuts and bolts of it, you might also look at the current weather map below, where a high pressure system (the big H) is wedged between two lows. That's actually quite an unusual chart.
As the Bureau explained, normally the highs push the lows around but in this case, the two lows have kept the high stationary, and more or less directly over Melbourne. Highs bring still weather. Fog loves that.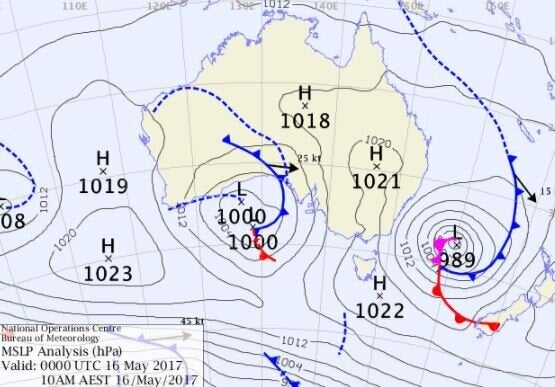 It stayed cold in Melbourne until about midday on Tuesday because of the fog, but things have since warmed up a little.
The city may see more fog on Wednesday and Thursday mornings but it's unlikely to be as heavy, and by Friday, rain will set in that should stick around for a couple of days. Count your blessings, people.
ALSO ON HUFFPOST AUSTRALIA