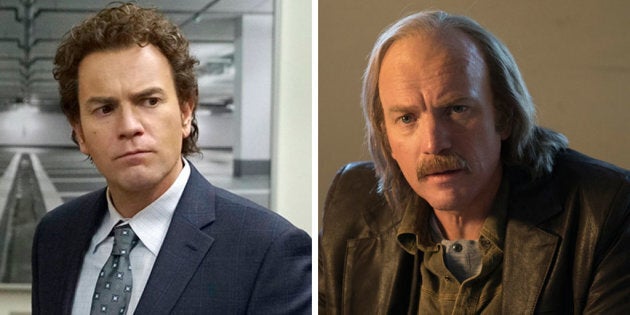 Like many people, Ewan McGregor wasn't sold at first. He just couldn't see how the TV series Fargo could possibly live up to the original movie.
"I guess I thought it wasn't a good idea making a TV series based on a movie that's known and loved," he told The HuffPost Australia.
It's 21 years now since Fargo, the Oscar-winning thriller which transported viewers to a cold, bleak American landscape unlike anything we'd seen on the big screen. The northern accent, too, was unfamiliar. Who'd ever heard anything like this?
More than just a movie (or the most populous city in North Dakota), the word Fargo quickly became a byword for a strange, violent yet alluring universe. "Fargo" evoked an entire vibe which for want of a better term, you might describe as "northern Gothic".
And then in 2014 it became a TV show. Miraculously, it worked. Though it had different storylines and characters, the first two Fargo TV series had all the violence, all the humanity, all the kooky northern flavour. And pretty much everyone loved them.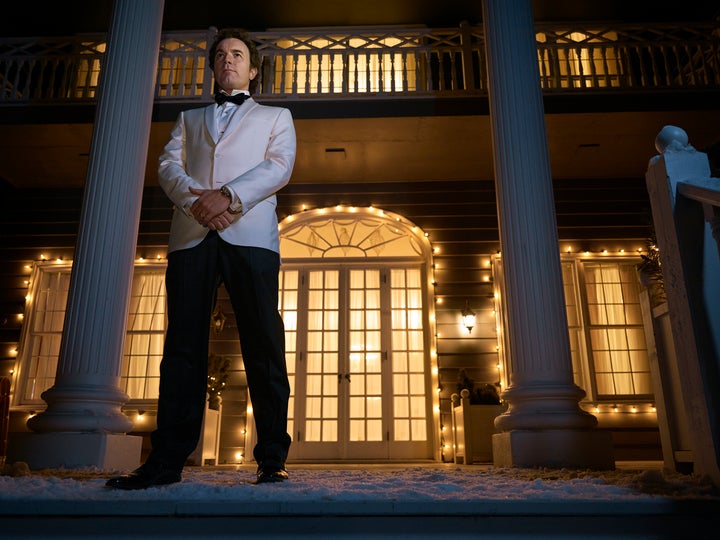 Despite the public and critical acclaim, Ewan McGregor had never watched either series. Then by chance he met one of the producers from cable channel FX.
"He asked if I'd seen Fargo and I said 'No', and he said 'You should watch them, we're casting the third season now and we're looking for someone to play two brothers'," McGregor recalled.
"I watched them out of interest and I just thought it was extraordinarily good writing and brilliant, brilliant work. I was intrigued to meet the creator Noah Hawley and when I met him, he let me read the first episode of season three. That was it, I was in. I loved it."
As stated, McGregor plays two brothers in Fargo Series 3. We thought maybe the producers went 'Wow, you're so good we'll give you two parts', when he showed up to read the parts. Turns out Noah Hawley always had it in mind to use one actor. "You'd have to ask him why," McGregor said.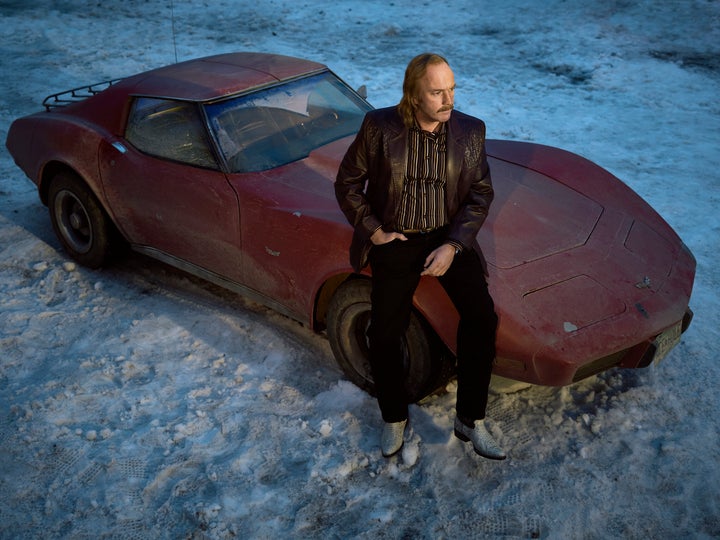 To play both characters -- one, a probation officer doing it tough in life, the other a successful businessman -- McGregor put on a bunch of weight and used prosthetic bits and pieces to cover his chin cleft, create a bald spot and so on.
But that wasn't the hard part. Know what was? That Minnesota accent of course.
"The whole accent was very difficult altogether 'cos I'm not familiar with it, you know? Apart from the movie Fargo from the '90s, I'd never heard that accent before and it's not something you hear every day. It's not something that's in my ear, if you like.
"So it was really tough, it was a difficult one. As the sounds came out of my mouth it felt alien, it felt weird. Most accents you do, you can hear if you're getting it right or wrong. But with this one it's very difficult to tell.
"I also had to try and make the two brothers sound slightly different. So yeah, it was a challenge really."
A challenge he pulled off?
"You'll have to watch and see for yourself," he said.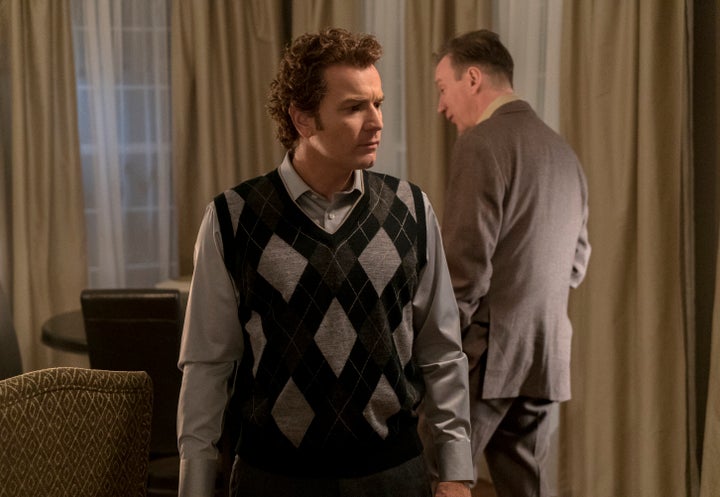 McGregor wouldn't be drawn on any details about the third series, except to say that "it's got that Fargo flavour". To which we say "phew".
"I think it's a smaller, more intimate story than the first and second seasons. It's going to be a sort of departure from the second season which was very large in scale and about very many characters. This one focuses on fewer characters.
"But it's not without its violence and it's not without its dark humour. It's got that Fargo flavour. I can't put my finger on it really, but Noah manages to write it, and very successfully it seems."
Fargo Series 3 starts on SBS on Wednesday 17 May at 8:30 pm and runs for 10 weeks. If anyone else in your house wants to watch something else on TV at that time, the polite answer is "no".