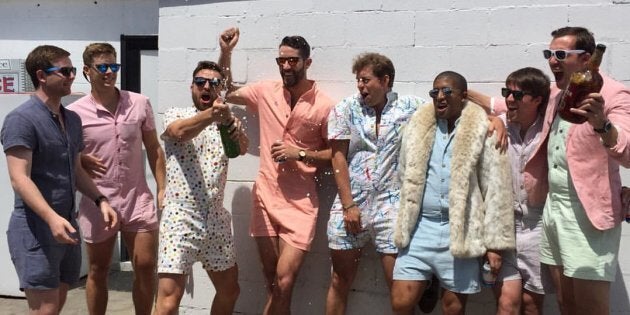 A romper, but for men. The RompHim, to be exact.
It's being described as a "super-garment," well at least by the company behind the idea. The RompHim is a romper, or a play suit as it is better known in Australia, but for men.
It was launched on Kickstarter nearly a month ago and has gained a whole heap of support, presumably by fashion forward men, or people who just want a laugh.
The online response has been mixed, but somehow it seems this questionable clothing item could actually have a chance of taking off.
If your woman comes home with a bag full of RompHim, and your response is "I've always wanted some of these!" it's a test. You failed. pic.twitter.com/6Yc2Mtanau

— Nila N. Brown🌻🇫🇷 (@AuthorNNBrown) May 16, 2017
ACED Design is the company behind the all-in-one outfit for men and apparently it is more than just a fashion statement.
"Turn heads and break hearts when you take your RompHim for a spin. Is it a romper designed for men? Sure, but it is so much more," the Kickstarter reads.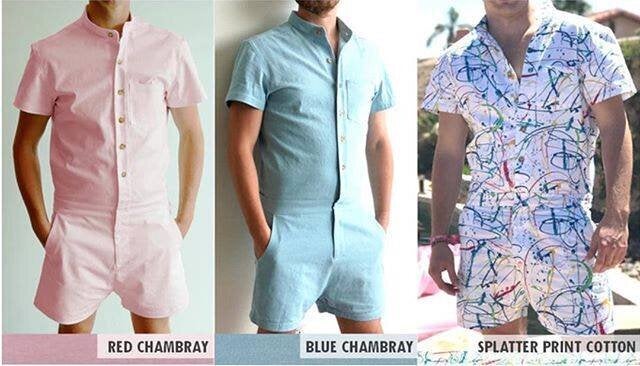 While the idea is (obviously) ingenious, people have been quick to point out that it isn't entirely new.
if you're chatting rompers for men and not paying homage to maybe the most iconic male romper-on-film you're not even serious, bruv pic.twitter.com/6UNqKGK1Vc

— Bim Adewunmi (@bimadew) May 15, 2017
These badboys don't come cheap; a cool $119 a piece and set to launch later this year if they secure enough funding.
ALSO ON HUFFPOST AUSTRALIA