On an average morning in downtown Melbourne, TV presenter and provocateur Craig Reucassel drove around in a tram filled with takeaway coffee cups.
He had one question on his mind: to recycle or not to recycle?
"It's amazing how many people didn't realise that they just go to landfill," Reucassel said.
About 50,000 coffee cups, or a tram's worth, are binned every thirty minutes.
"Coffee cups are one of those things that we use really briefly. We use one for five minutes and then we chuck it out," Reucassel said.
"The problem is that they have a plastic lining on the inside, which means they can't be recycled. Even the biodegradable ones... they don't get collected separately and broken down as the should. So at the moment, pretty much every coffee cup -- about one billion of them -- ends up in landfill."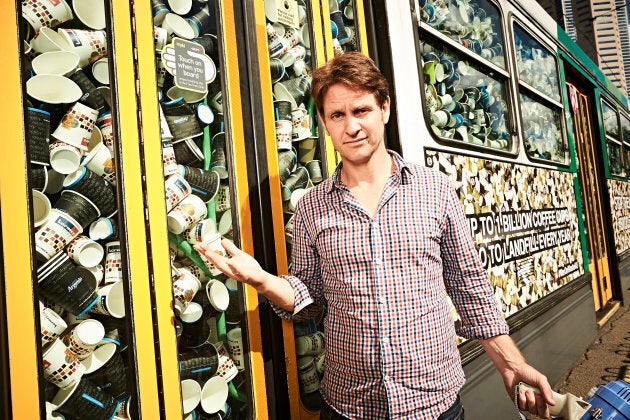 Australia has a huge problem with waste. So big, in fact, that the amount we are creating is growing at double the rate of our population.
And it is one that Reucassel (yes, the guy from The Chaser) is about to tackle head-on this Tuesday night with the premiere of his three-part series, 'War on Waste'.
"I think Australia is becoming more of a throwaway society -- we don't really think about it much," he said.
"We need to refocus on it and go, 'wow, we are creating more and more waste every year and we need to fix this'."
Loosely based on a BBC program, 'War on Waste' is set to scour the depths of the average Aussies' wheelie bin and offer some waste-reducing solutions to some likely contenders: food, plastic, coffee cups and fashion.
Reucassel will be drawing attention to them in the way this provocateur knows best: through a series of stunts.
At one point, you'll see Reucassel atop a mountain of green bananas on a farm in north Queensland -- a pile that isn't ripe enough or pretty enough to be sold to the supermarkets.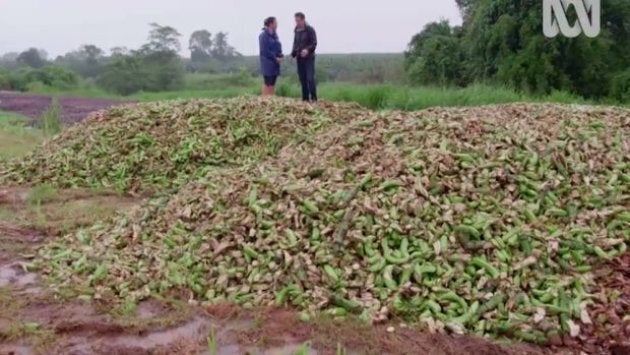 "Cavendish bananas can't be 'too straight' but Lady Fingers can't be 'too bent'... We live in the city, we go to the supermarket and it all looks great. The more separated we become from (how food is made), the more likely we are not to care."
The problem is multi-pronged, and there are many players.
But there are also solutions.
"There are simple steps that you can do, so hopefully we'll get people on board," he said.
Like you and I bringing our own coffee cups to work, for a start.
War on Waste, a three-part series, is premiering on Tuesday May 16 at 8:30pm on ABC and iView.
Click below to subscribe to the Refresh podcast by HuffPost Australia on iTunes.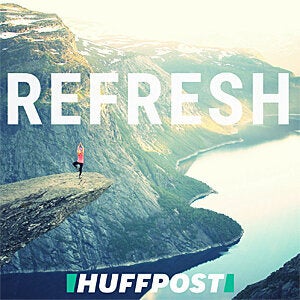 ALSO ON HUFFPOST AUSTRALIA