The weekly grocery shop can be both a challenging and dreaded time -- most of us embark on the journey with a "get in, get out" mantra, avoiding unnecessary small talk at the checkout before finally pushing our loaded trolley to victory.
However, as most shoppers would know, navigating a packed trolley through the car park can be dangerous work -- as this would-be Canadian shoplifter found out.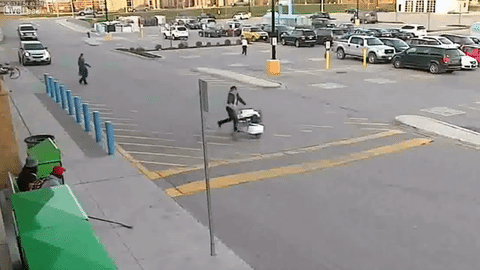 The video from Ontario Provincial Police shows the woman faceplanting after being chased by a Walmart employee as she tries to make off with just over $645 worth of stolen goods in her trolley.
Staff at the store reportedly told the police that the shoplifter matched the description of another suspect who stole more than $2300 worth of product from the same store in a separate incident.
ALSO ON HUFFPOST AUSTRALIA