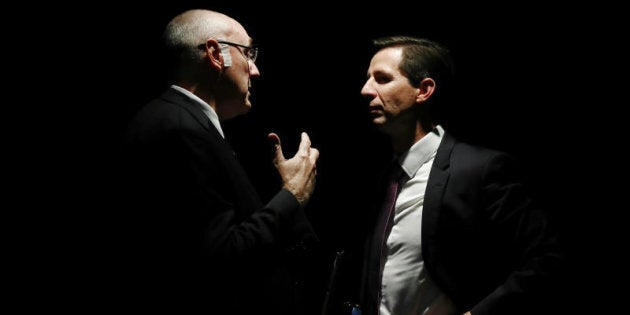 CANBERRA -- University Vice-Chancellors were generally behind the last, failed attempt to get higher education reforms through parliament. Well, they are not this time.
Amid furious student protests including live on the ABC's Q&A on Monday night, universities heads have met and decided to unanimously oppose the Turnbull Government's proposals to cut university funding and lift student fees.
As well, the student loan repayment threshold is being dropped to $42,000.
The Vice-Chancellors are critical of the revamped legislation as it "hard-wires" continuing cuts into university funding and is a "double whammy" on students -- by lifting fees and eroding funding.
As such, a statement from representative body, Universities Australia, said universities would be urging the Senate crossbench to reject the reforms.
"These are far-reaching changes that would fundamentally alter the nature of the university system," the statement read.
"An overwhelming majority of Vice-Chancellors agreed they could not recommend that the Senate crossbench pass the legislative package. Cuts to universities are not in Australia's interests, nor in the interests of Australia's students."
The reforms were quickly opposed by Labor and the Greens, meaning the Turnbull Government, in particular Education Minister Simon Birmingham, has work to do to get the reforms through the senate crossbench.
Independent senator Jacqui Lambie appears quite unimpressed.
Nick Xenophon Team (NXT) senators and members of Pauline Hanson's One Nation party are officially considering the reforms.
Click below to follow HuffPost Australia Politics on Facebook!
ALSO ON HUFFPOST AUSTRALIA