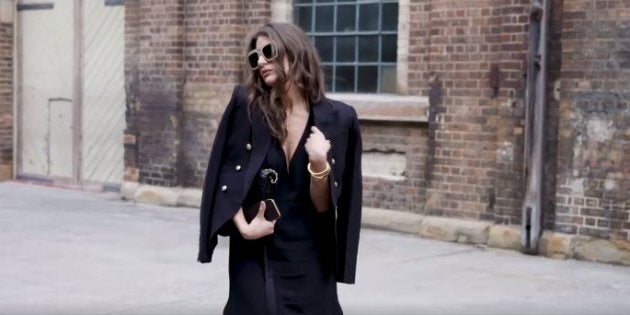 A mocumentary taking the mickey out of influencers and fashion bloggers at fashion week is doing the rounds on Facebook.
Vita and Michael Carbone, co-creators of the video believe that the fictional blogger Delilah taps into our growing obsession and fascination with social influencers and our own public profile.
Delilah won't speak to anyone with fewer than 10,000 followers and explains the pecking order of the fashion week elite, with bloggers at the top and designers, journalists and photographers ranked much lower down. She even had her photo taken with Terry Biviano last year.
No further comment. We'll let you watch the video below.
ALSO ON HUFFPOST AUSTRALIA