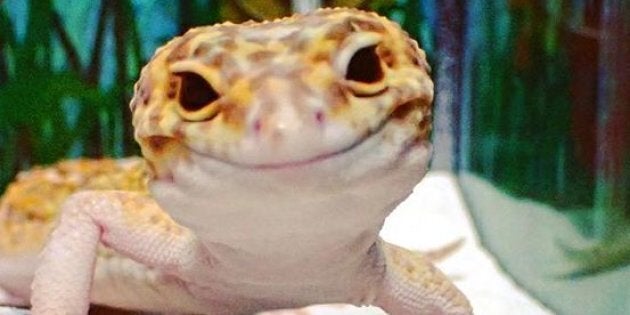 Amber the gecko has to be the happiest lizard the world has ever seen.
The little Japanese creature, with his leopard-spot skin and wide grin has won the hearts of many across the world. It's not just Amber the gecko that has taken the focus however, but also his little plastic toy counterpart, Leopard.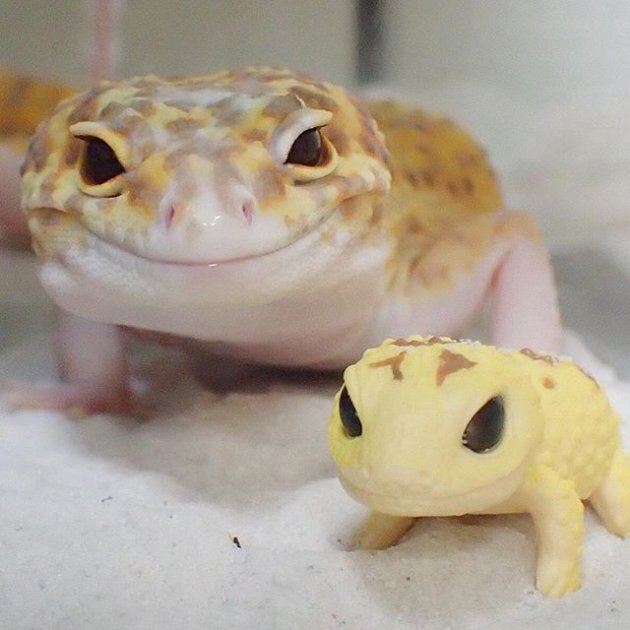 An unlikely pair, the gecko couldn't be happier with his figurine friend, who seems to be his best mate. The pair have been photographed hanging out together among rocks and rubble and even having a sneaky cuddle here and there.
The gecko is also said to enjoy digging sand and napping. Sounds like he's living life.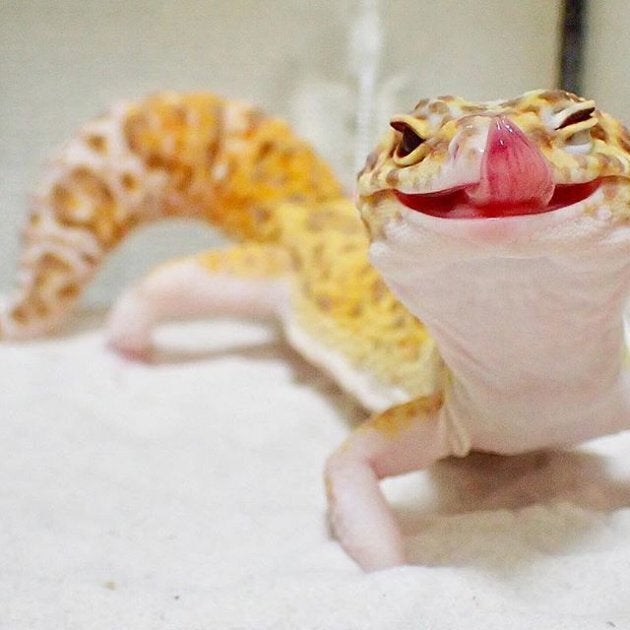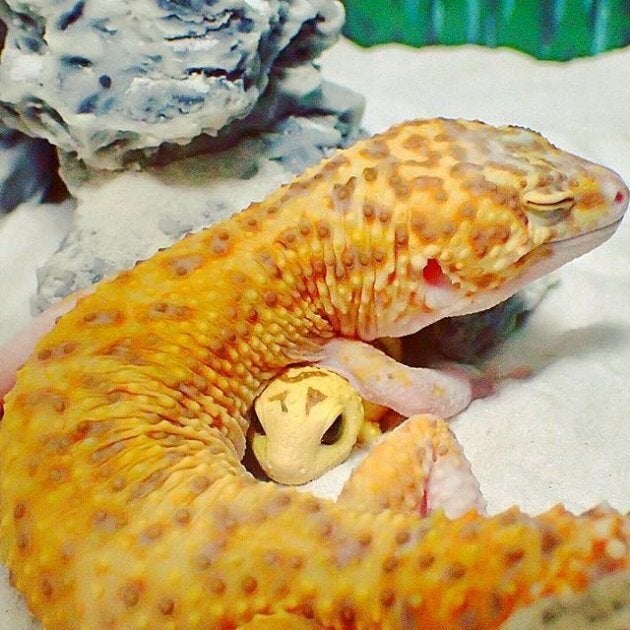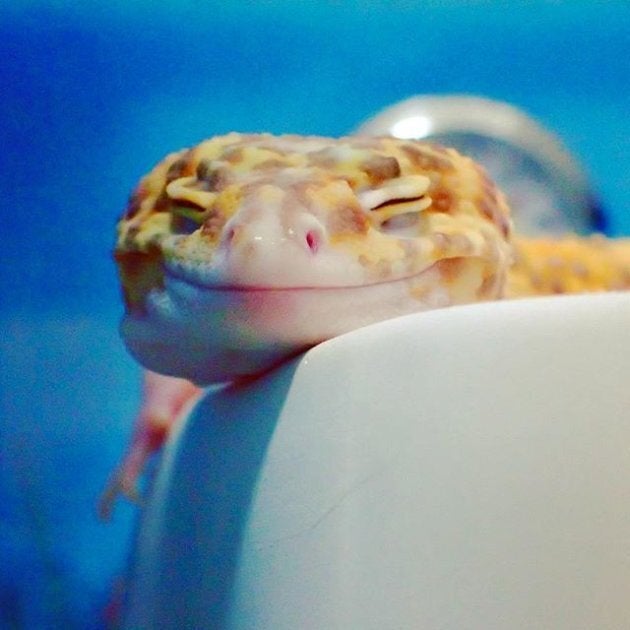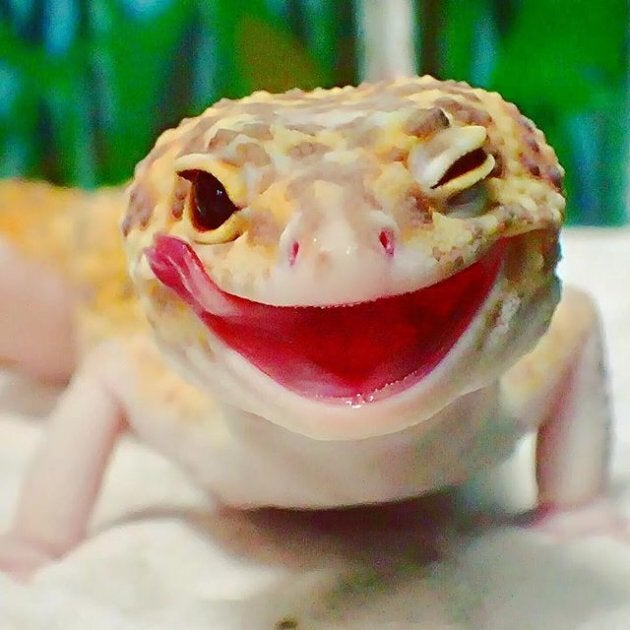 ALSO ON HUFFPOST AUSTRALIA