A mum-to-be who found it hard to fall pregnant surprised her husband with the baby news, and his reaction will give you goosebumps.
Jenny McGivney, from the US, wanted to tell her husband in a creative way. She got a fence picket from their garden, painted one side yellow and marked it as a height measuring chart.
She printed out a picture of her two pregnancy tests from the doctor's office and hid the camera to film his reaction.
"We wanted to start a family and had been trying with no luck," McGivney, wrote on the video caption, shared on Love What Matters.
"The night before this video I took yet another pregnancy test which was negative. My doctor was having me come in to run some tests and it turned out I was actually pregnant."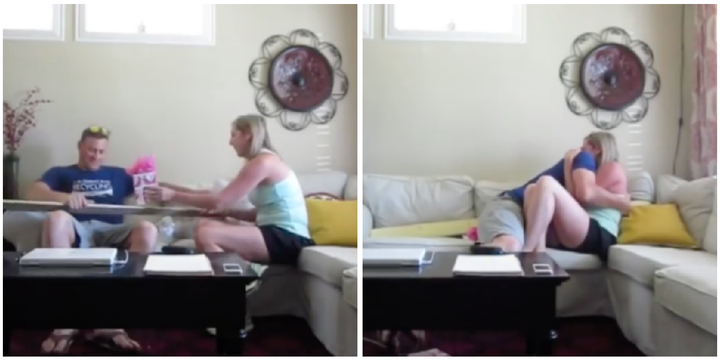 McGivney's partner looked confused as he unwrapped the chart, but things started to make sense when he opened the printed pieces of paper.
He gasped, looked at his wife and said: "No, you fucker", then burst into tears.
For the rest of the video he kept sobbing, hugging his wife, screaming, and asking: "Are you sure?".
Watch his full reaction in the video above.
Adorable.