Prince George and Princess Charlotte shared a sweet moment of sibling bonding as they arrived at Pippa Middleton's wedding.
Kids always steal the show at weddings and photos of the adorable duo in their page boy outfit and bridesmaid dress show just how captivating they looked ahead of the ceremony at St Mark's Church, Englefield, Berkshire, on the morning of 20 May.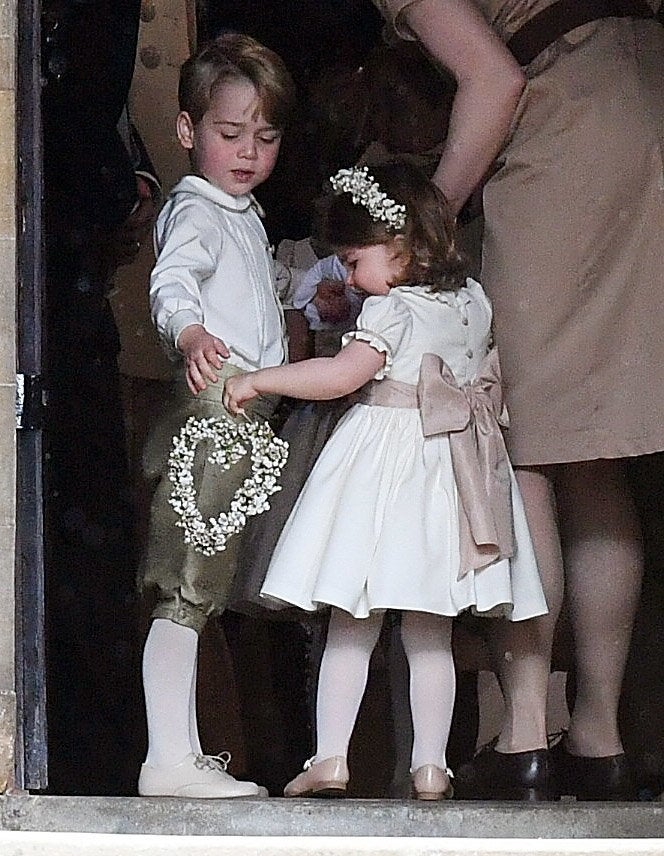 The Duke and Duchess of Cambridge's children looked very smart: three-year-old George in a white shirt with green shorts and white lace ups, and two-year-old Charlotte in a white bridesmaid's dress with a soft pink sash and matching shoes.
George was seen helping his little sister with her flower heart before they accompanied the bride down the aisle.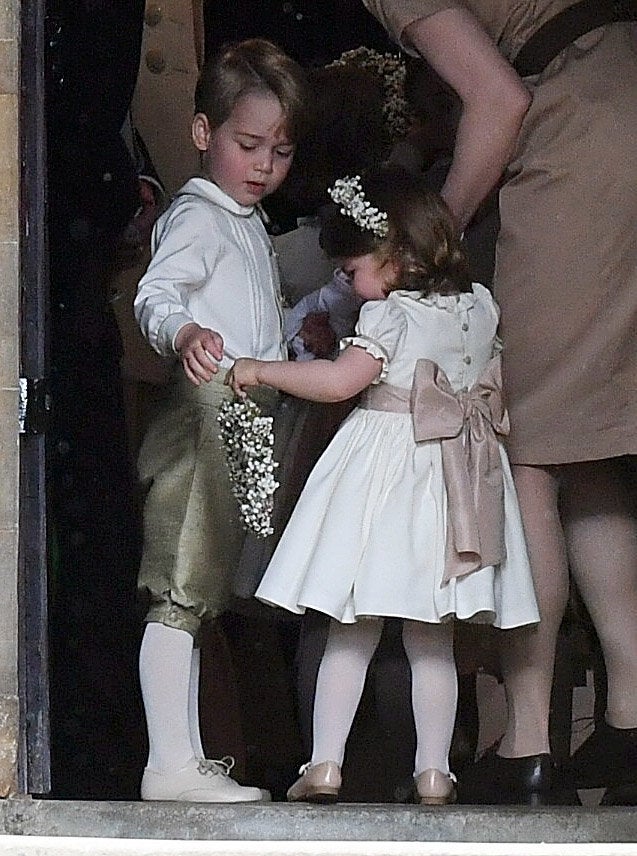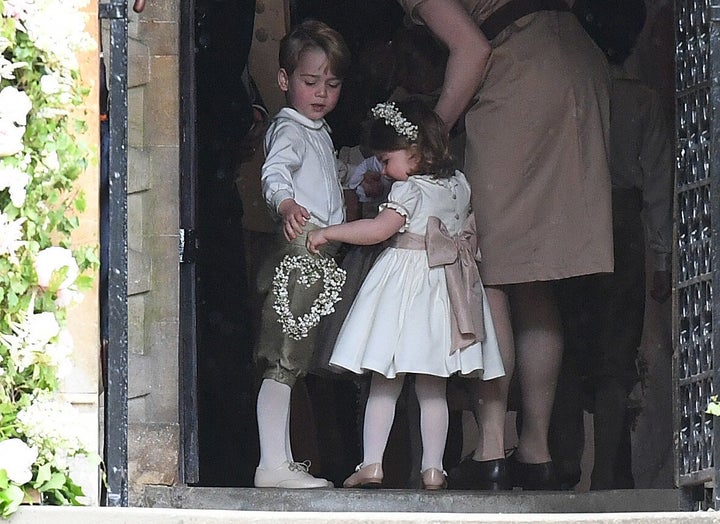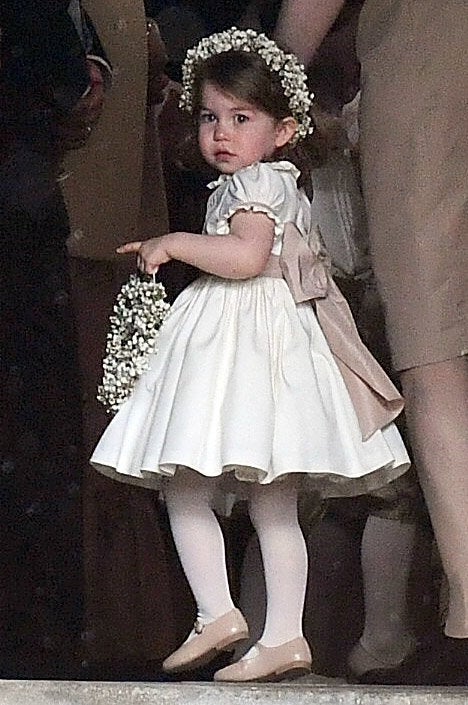 George and Charlotte weren't the only members of the bridal party stealing focus from the bride and groom - as one of the page boys scratched his nose and seemed to give the cameras a rather unfortunate gesture