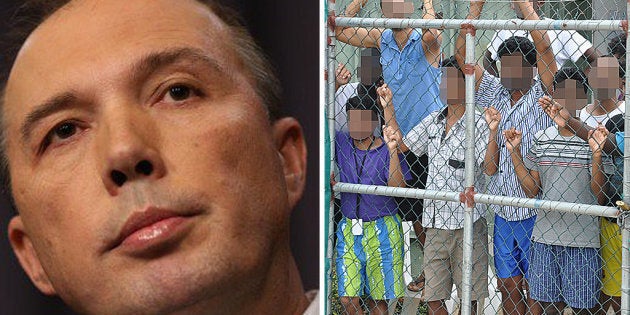 Immigration Minister Peter Dutton has been caught fudging numbers about the number of legitimate refugees on Manus Island, seemingly dramatically understating the true figure during media interviews.
Dutton says only "about half" of the asylum seekers in the immigration processing centre in Papua New Guinea are refugees. Figures issued publicly by his own department show the number is actually 76 percent.
The minister gave an interview to Ray Hadley on 2GB last Thursday. During the radio chat, host Hadley said:
Now I saw your comments on Sky News and I know you spoke earlier this week with Alan [Jones, fellow 2GB host] suggesting only half of the detainees on Manus Island have been found to be genuine refugees...Ray Hadley, 2GB, May 18
Previous reports have stated that almost 90 percent of the asylum seekers on Manus have been found to be legitimate refugees. Here's part of the transcript from the Sky interview that Hadley mentioned, with host David Speers on May 16:
SPEERS: The 800 or so at Manus Island, how many of them are refugees?

DUTTON: Well, the number is roughly about half David...Sky News, May 16
The numbers from the Operation Sovereign Borders website appear to show Dutton had under-reported this figure. In a media release titled 'Operation Sovereign Borders monthly update: April 2017' posted online on May 10, six days before the Sky interview, the Department of Immigration and Border Protection advised:
Of the 1015 Refugee Status Initial Assessment Notifications at Manus, 510 were positive and 505 were negative as at 30 April 2017. There were 711 refugees who have been given a positive final determination. There were 224 failed asylum seekers who have been given a negative final determination.
That's 711 people found to be genuine refugees in their final refugee determinations -- 76 percent of the total final determinations, more than "about half" as Dutton claimed.
This is where it gets a little tricky. The process to become classed as a refugee involves asylum seekers being assessed by an authority. In the case of the men on Manus Island, they are processed and assessed by Papua New Guinean authorities, not Australian authorities. The 'initial' stage is a primary judgement, with asylum seekers given either a positive determination (approving them as a legitimate refugee) or a negative determination (denying their application, but allowing them to appeal that judgement).
As outlined on the Australian Parliament House website, in a 2014 report from the Senate Standing Committees on Legal and Constitutional Affairs which details the Manus Island immigration detention arrangement:
if the initial assessment is positive, it is referred to the PNG Minister for Foreign Affairs and Immigration for final determination; and
if the initial assessment is negative, the transferee can seek merits review which is also referred to the PNG Minister for Foreign Affairs and Immigration for final determination."
Those with negative determinations can then appeal that judgement, just the same as any court judgement could be appealed to a higher court. In this second stage, the 'final determination', the asylum seeker's case is assessed again, giving them a second and final ruling.
As outlined in the OSB April update, 1015 people were assessed, and 510 of them -- 50.2 percent -- were found to be legitimate refugees, and 505 found not to be. That appears to be where Dutton's claim of "about half" came from. However, in the final determination -- the one that really matters -- a further 201 of those 505 initial negative determinations were overturned, and those people indeed found to be refugees after all. In the end, 935 final determinations were given out, 711 of them being positive.
In other words, according to Dutton's own department, the true number of refugees on Manus Island is actually 711 -- that's 76 percent of the total number of determinations, and 70 percent of the total 1015 people initially assessed. It would seem that during the Sky interview, Dutton's claim of "about half" was based on the initial determinations, which were subject to appeal, and many of which were eventually overturned.
Dutton did not mention the distinction between initial and final determinations in the Sky interview, and did not dispute Hadley's assertion on 2GB that "only half of the detainees on Manus Island have been found to be genuine refugees".
Why is this important? The Manus centre where the asylum seekers and refugees currently reside is closing. It will be shut down by October 31 at the latest, and people are asking -- where are these men meant to go?
As HuffPost Australia has reported, Manus MP Ronny Knight said plans were underway to move the leftover asylum seekers from the centre near Lombrum to an overcrowded transit centre in Lorengau, a town around 10 kilometres west. He told HuffPost Australia that the plan was destined to fail -- Knight claimed the transit centre was already full and could not sustain another few hundred people -- and that locals would not support it.
Refugee advocates claim Australia has an ethical and moral obligation, at the least, to support the refugees left on Manus.
When asked if Dutton's claim was misleading, Professor Mary Crock, a professor of public law and an expert in refugee law at the University of Sydney Law School, said "yes".
"Asylum seekers sent by Australia to Manus or Nauru are processed by officials from those countries, in those countries. In both countries, Australia has paid for the training and in some cases even supplied decision makers to make those decisions, but they're employed by those states and the decisions are decisions of those countries," she told HuffPost Australia.
"Through that process, on Manus, half were recognised immediately as refugees, and half of those remaining were recognised again on appeal."
Dutton's office did not respond to repeated requests for clarification of the minister's comments and follow-up questions from HuffPost Australia.
Click below to follow HuffPost Australia Politics on Facebook!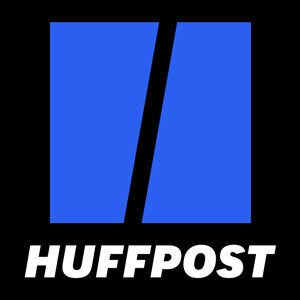 ALSO ON HUFFPOST AUSTRALIA