We're all completely obsessed with giving our pets bizarre nicknames - and the internet has proven it.
In what is sure to make you chuckle, Redditors have come together to share the names they originally chose for their beloved animals, as well as the variations on it that came about as time passed.
Here's what they had to say...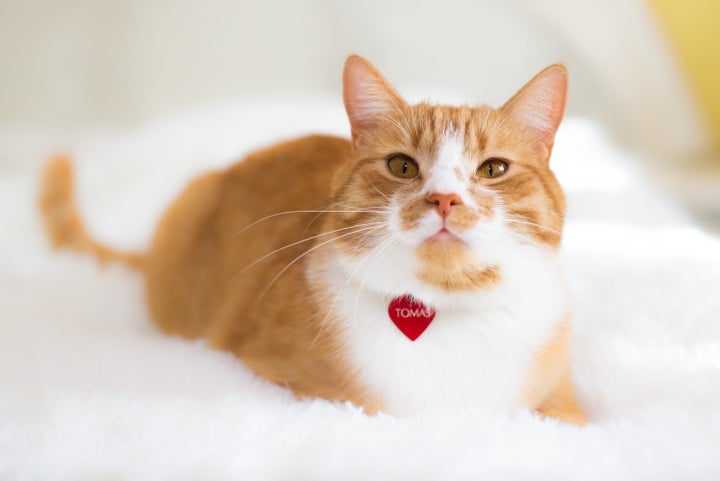 Pet's name: Botus
Nicknames: Bobus, Bow tie, Beauregard, Bojangles, Bobobo-bo bo-bobo, Et tu Bote?, Boatload, Bulbous, Bulbasaur.
Pet's name: Frank
Nickname: Franklin Delano Doggevelt
Pet's name: Jim
Nicknames: Jimmy, Jimbo, Jimbob, Jimjo,Jimmyjo, RimmyJimmy, Rimmer, Slimbo, Slambo, Slapchop, JeepJop, James, JimJam, Jimcat, Jiminy Cricket.
Pet's name: Celery
Nicknames: Smellery, Smell, Celly Belly, Beanie, Little King Trashmouth, Ol Besser.
Pet's name: Link
Nicknames: Link, Lincoln, Lincoln Logs, Logs, Linky, Stinky Linky, Quicky Linky, Linkin Bark, LinkedIn, 20,000 Links under the sea.
Pet's name: Rainier
Nicknames: Rainy, Rainy-roo, Rainy-bubs, Rainy-girl, Raindrop, Dumbass.
Pet's name: Sherlock
Nicknames: Furlock, Purlock, Shitlock.
Pet's name: Mycroft
Nicknames: Magical Mister, Mycroftelees, Crycroft, Crybaby McBitchpants.
Pet's name: Hova
Nicknames: Hova bean, Hova boi, Hov (said like hove), Hoe, Dipshit, "MOTHER FUCKER STOP EATING THAT" and my personal favourite... my best friend.