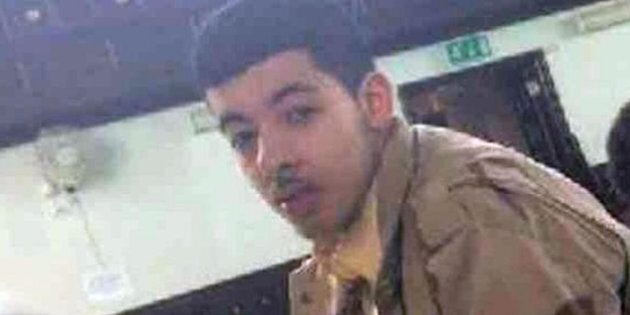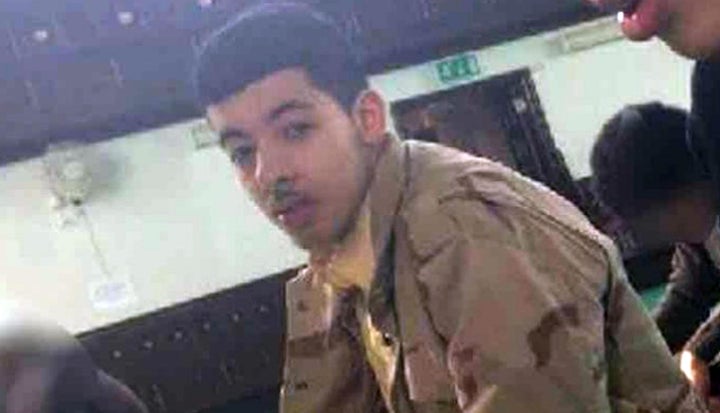 As Manchester was still reeling from the suicide bombing that left 22 people dead and dozens more injured, U.K. authorities and mobilized troops were busting down doors and searching for any accomplices.
Salman Abedi, 22, is suspected of committing the attack with a homemade explosive outside Manchester Arena, where American singer Ariana Grande had been performing. Shortly afterward, the Islamic State militant group took responsibility for the attack and Prime Minister Theresa May promised swift vengeance on any co-conspirators.
Many questions remain, but clues so far paint a picture of Abedi as a potentially radicalized "mule" who made frequent trips to North Africa and the Middle East. As the investigation moves along, investigators increasingly believe Abedi acted as part of a network of terrorists.
Here's what we know:
Abedi Likely Didn't Work Alone
U.K. Interior Minister Amber Rudd said Salman Abedi, a British citizen of Libyan descent, likely didn't act alone.
Part of the probe is focused on whether Abedi had received help in putting together the explosive device, as security services thought the bomb was too sophisticated to have been built by Abedi alone.
The New York Times on Wednesday published images of the device. "The initial analysis of the bomb, based on evidence photographed and collected at the crime scene and distributed by British authorities, does not specify the size or type of explosive used in the bomb's main charge but suggests an improvised device made with forethought and care," the newspaper noted.
On Thursday, The Associated Press revealed that Abedi called his mother hours before the attack to say, "Forgive me."
Police Have Arrested His Father, Two Brothers, Several Others
British authorities conducted searches across the greater Manchester area, where Abedi is thought to have lived. Since Monday they've announced the arrests of eight men and one woman ― who was later released without being charged ― in connection with the bombing. British authorities called the arrests "significant," and were still executing search warrants by Thursday morning. British media outlets reported that explosives were found during at least one of the searches.
Abedi's older brother and one other man had been arrested in the Manchester area the previous day.
Also Wednesday, Libyan authorities arrested Abedi's father, Ramadan, and his younger brother Hashem in Tripoli.
Abedi's father spoke to Reuters moments before he was detained. "I spoke to [Salman Abedi] about five days ago ... there was nothing wrong, everything was normal," Ramadan Abedi told the news service.
Counterterrorism authorities in the country told The Washington Post that Hashem was suspected of "planning to stage an attack in Tripoli."
Abedi Traveled To Middle East And North Africa
Investigators were also looking into Abedi's travel to Syria and Libya as well as his alleged relationship with Raphael Hostey, a British recruiter for ISIS who was killed last year in a drone strike, according to The New York Times.
Abedi had returned to the U.K. from a three-week trip to Libya just days before the attack, according to U.S. military officials.
He had "proven" ties to ISIS, according to French Interior Minister Gérard Collomb, who did not offer details. Abedi had also traveled to Syria, an ISIS stronghold, Collomb said.
"[Abedi] traveled to Libya and then most likely to Syria, became radicalized and decided to commit this attack," Collomb told BFMTV.
His Father Said He's Innocent, But Friends Were Worried
A person claiming to be Abedi's former schoolmate recalled seeing a change in his behavior after an earlier trip overseas. "He was an outgoing, fun guy, but since he went to Libya in 2011 he came back a different guy," the source told Manchester Evening News. "He used to drink [and] smoke weed. Then all of a sudden he turned religious and I've not seen him since 2012."
Eventually, Abedi dropped out of school, according to The New York Times. One neighbor described him to the Times as "angry" and said "he scared some people."
Another neighbor reportedly said "a black flag with Arabic writing on it" flew over his roof a few years ago.
Ramadan Abedi, meanwhile, had maintained his son's innocence. "We don't believe in killing innocents. This is not us," he'd told AP, speaking from Tripoli before his own arrest.
Salman Abedi had been planning to travel from Saudi Arabia to Libya to spend the upcoming month of Ramadan with family, his father said, adding that they had spoken only five days ago and his son sounded "normal."
But an anonymous friend in Manchester told The New York Times that Abedi's parents had actually become concerned about his radicalization. At one point, they had seized his British passport, but later returned it so he could fly to Saudi Arabia. Instead, he returned to the U.K.
The U.K. Remains On High Alert
Given the fear that some of Abedi's associates may still be on the run, the U.K. has raised the terrorism threat level to its highest point, "critical," meaning that a new attack is "imminent." Military personnel will back up police across the nation.
"The investigation into the terrorist attack in Manchester is large-scale, fast-moving and making good progress," Mark Rowley, head of the National Counter Terrorism Policing unit, told NPR.
UPDATE: This article has been updated to include information on Abedi's connections to what authorities believe is a wider terrorism network.
Related Stories: