Britain's top counter-terror officer has said people should "go out and enjoy themselves" this Bank Holiday weekend, as it is revealed police have made "significant arrests and finds" in the Manchester bombing investigation.
Assistant Commissioner Mark Rowley said they had "got hold of a large part" of the terror network they believe bomber Salman Abedi was a part of.
Plans for more than 1,300 public events have been scrutinised by officers ahead of the extra-long weekend.
It comes after it emerged that Abedi may have been planning his attack for at least a year, with a "bomb factory" found inside his Manchester home.
The 22-year-old was said to have had a stockpile of chemicals to make additional bombs at the Fallowfield property he rented in the lead-up to Monday's attack, and according to ABC News, police uncovered a kind of "bomb-making workshop" there.
The news has led to fears Abedi may have distributed further explosive devices to other radical extremists in preparation for further attacks, as police are believed to have found evidence of bomb-making materials during raids at properties in Manchester, Wigan and Nuneaton in recent days.
On Friday morning police were searching a property in Moss Side having earlier raided a property in Wigan last night, where "potentially suspicious items" were found, leading to evacuations and the bomb squad being called in.
Police have made ten arrests in relation to the attack but a man and a woman have since been released without charge. Eight men, aged 18 to 38, remain in custody.
Abedi is reported to have been in the Fallowfield flat - which is less than two miles from Manchester Arena - at 7pm on the night of the attack, the Mirror reported. It further quoted a security source as saying the bomb was made with hydrogen peroxide and could have been constructed "on a kitchen table".
The Daily Telegraph made similar claims, saying chemicals had been mixed within the property's walls.
According to Sky News neighbours had said they noticed a "strong smell of explosives" coming from under the flat's door in the days leading up to the attack. The flat, the broadcaster said, is privately owned by a local couple and was rented out for £75 a night.
ABC News said that counterterrorism officials fear whoever built the bomb that killed 22 people and injured 64 others may have built other improvised-explosive devices which could be used in further attacks.
According to a terrorism expert who has been briefed on the investigation, Abedi's bomb featured a sophisticated design similar to the bombs used in the attacks in Brussels in 2016, ABC reported.
The design, it further suggested, was advanced enough to bolster the theory that Abedi did not act alone and that "there's a bomb maker on the loose".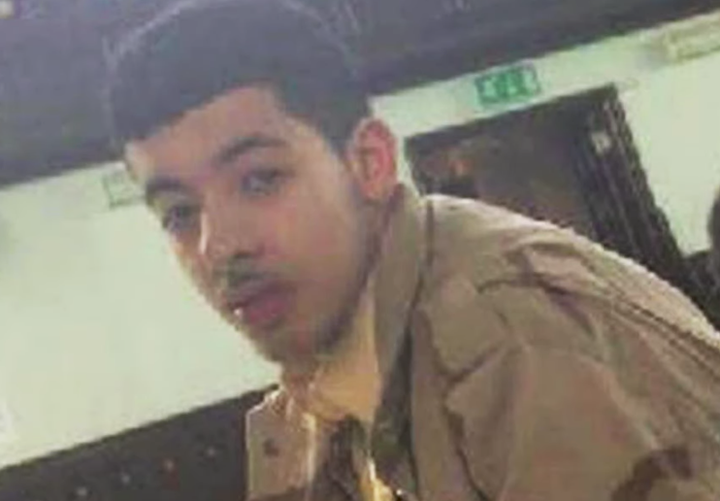 A bomb making workshop was reportedly found inside the Manchester flat Salman Abedi rented in the lead-up to Monday's attack
Meanwhile, it also emerged on Friday that Abedi had opened a bank account 12 months ago that lay dormant, according to The Times, until he used it to purchase the nails and screws used as shrapnel in his attack.
He is said to have made at least two separate trips to DIY shops to buy materials, visiting B&Q and Screwfix stores in the city before leaving for Libya in April, the newspaper claimed.
Police are continuing to trace Abedi's final movements after it emerged earlier this week that he flew to Britain via Turkey and Germany just four days before carrying out his attack.
Also on Friday, a relative of Abedi's told the Press Association that he had felt increasing frustration at his treatment in the UK, heightened after a friend was fatally knifed in what he perceived to be a religious hate crime.
She added that the British-born bomber began referring to others in the country as "infidels" who were "unjust to Arabs".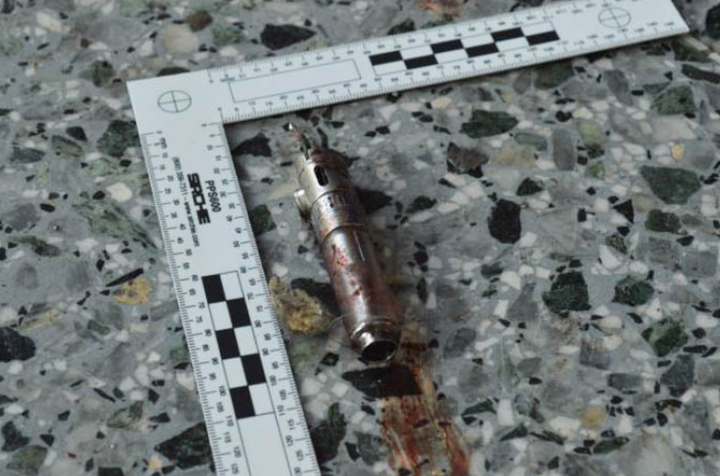 A crime-scene photo of part of the bomb used by Abedi which was leaked to US media
Libyan authorities, who are questioning Abedi's parents and siblings, claimed he made a final phone call to his mother on the eve of the attack, in which he said: "Forgive me."
Downing Street announced the Government's emergency Cobra committee will meet in Whitehall on Friday morning to discuss the latest developments, chaired by the Home Secretary.
Twenty-three people remain in critical care across eight hospitals following the bombing, the Press Association report. They include five children at the Royal Manchester Children's Hospital.
Eight men remain in custody.
British Transport Police announced that specialist firearms officers are to patrol on trains nationwide for the first time and NHS England has warned health organisations to "ensure care is in place should it be needed" leading into the bank holiday weekend.