Nicholson explained: "We blew bubbles and chased after them, we made pictures from leaves and flowers, we poured water all over ourselves, found mini beasts and made homes for them, dug for fossils and made mud pies.
"We rolled down the banking, screamed and laughed."
The teacher also made the day "hug day" and said anyone in the class could ask for a hug from a friend.
"I was inundated with hugs today," she added. "Nothing about the atrocities was mentioned to my babies (all 30 of them) but they seemed to sense the importance of being alive and free more than usual today.
"Innocent children, bringing joy to all those around them. They make me proud to be a teacher."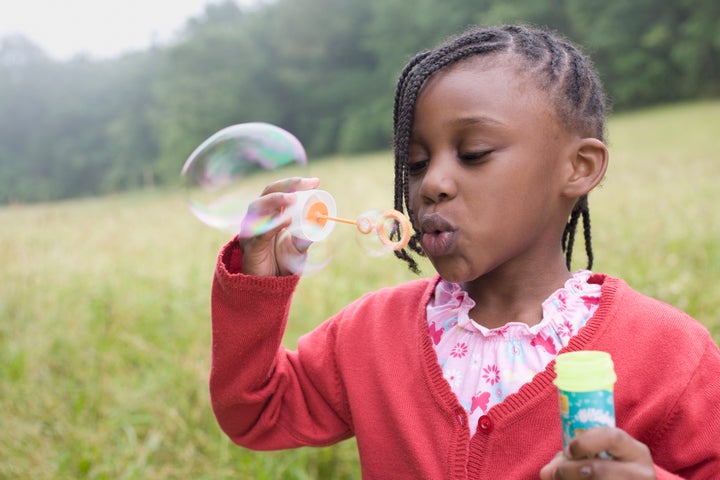 ERproductions Ltd via Getty Images
Nicholson's Facebook post was shared more than 20,000 in the three days since it was posted and had nearly 100,000 likes.
"Wonderful teacher we need more like you well done," one person wrote in the comments.
Another wrote: "That is just so beautiful I'm nearly in tears. Make it a once-a-week thing, have fun, release all that energy they have built up. If I was a teacher I would most likely do the same."
And another commented: "That is truly amazing. So glad the focus was on living and enjoying life."