Manchester bombing victim Georgina Callander's family has hit out at the Government over her death, saying it must "open its eyes" or more parents will lose children to terror.
The 18-year-old was killed in the blast shortly after her favourite artist Ariana Grande left the stage at the Manchester Arena on Monday.
In a statement released through Greater Manchester Police, her family said the teenager's life had been cut short by "evil, evil men prepared to ruin lives and destroy families".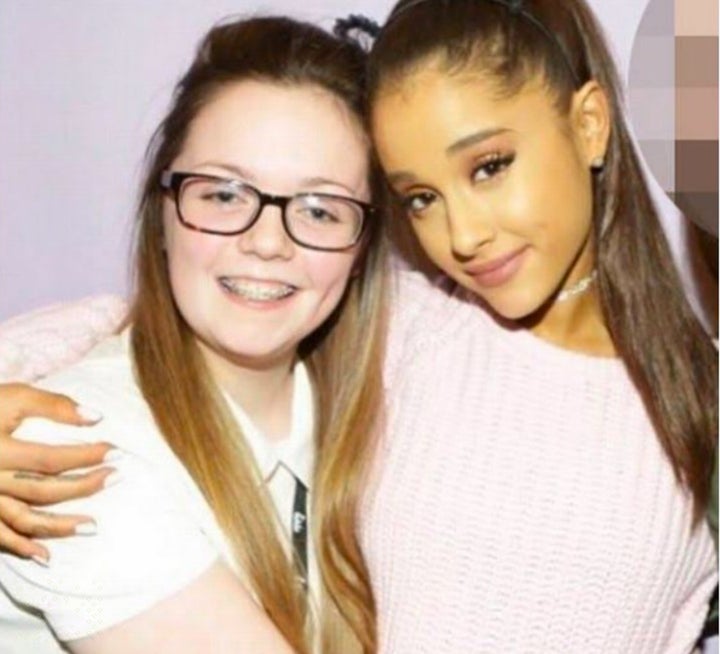 It added: "I wish I could say that Georgina is one of the last to die in this way but unless our Government opens its eyes we know we are only another in a long line of parents on a list that continues to grow."
The family did not expand on what they expected the Government to do - security services are already heavily engaged in detecting and preventing terrorist attacks.
The teenager, from Chorley, was in her second year of studying health and social care at Runshaw College in Leyland, Lancashire, and had previously been a pupil at Bishop Rawstorne Church of England Academy.
She had recently passed her driving test, was "doing great" in her exams and had been accepted into Edge Hill University.
"Here was a girl who was loving life," they said.
The family's statement said: "On the 22 May 2017 our lives changed forever as our amazing daughter Georgina Bethany Callander was senselessly taken away, reports the Press Association.
"Her life was taken away after 18 short years by evil, evil men prepared to ruin lives and destroy families, for what?
"Georgina was as beautiful on the inside as she was on the outside, with a smile that was never ending.
"She always had big hugs for everyone and her life was blooming like the flowers she loved."
The family paid tribute to the "wonderful police and rescue services" and thanked the public for their support.
They said the "hugs, love and kind words" from people in their local community had had "a profound effect" on them.
Lesley Callander found her daughter on a stretcher as paramedics fought to save her life in the aftermath of the explosion.
She described her desperate efforts to bring comfort to the teenager's final moments to ITV news on Saturday.
"I was just screaming and shouting at her. I was rubbing her hands, I was rubbing her tummy, I was rubbing her face," she said.
"I don't know what was running through her mind.
"It was just a flicker of hope that she'd move her hand or move her leg or try and open her eyes a little, just to acknowledge that I was there, just to let me know that she was very, very poorly but she knew that I was there."
The night's event was supposed to have been a memorable one for the young music fan.
She had previously met Grande and posted a picture of the pair together on social media.
As the date of the concert came closer, excitement reached fever pitch, her mother said.
"She kept texting me telling me her tummy was turning over.
"She was so, so excited."
Speaking through tears, her father Simon said he felt guilty for not being with his daughter that evening.
"I should have been there to hold her hand, when she was lying there," he said.
Ms Callander was among 22 people, seven of them children, killed by Salman Abedi when he detonated a home-made bomb packed with shrapnel as crowds poured out of the Manchester Arena on Monday night.
On Sunday the family of victim Nell Jones, 14, said their "hearts have been shattered" by her loss although the response had "restored our faith in humanity".
In a statement released through GMP, they said: "We can't wrap our children in cotton wool. She was so excited to go to her first pop concert. She was singing in the car, all the way there."
Nell was a pupil at the Holmes Chapel Comprehensive and Sixth Form in Cheshire.
Her family said: "Even though she has been taken from us we've had 14 lovely years with her and that makes us happy. They were the best years. We were so lucky to have her.
"Our hearts have been shattered. We loved Nell so very much, she was our world."